David Makes Man Season 2 - What We Know So Far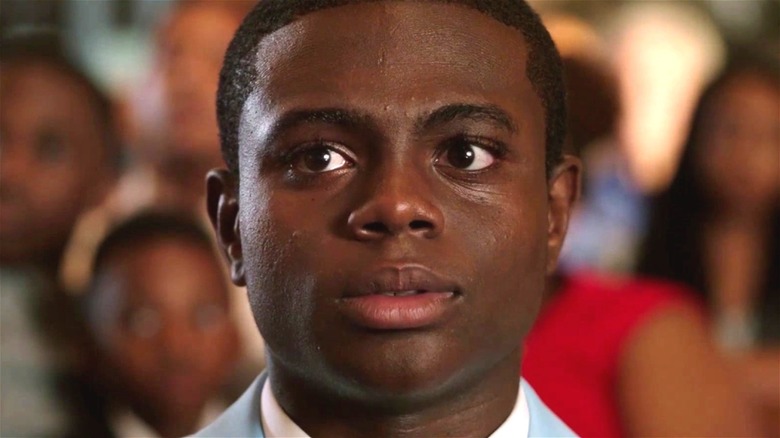 OWN
In 2019, the series "David Makes Man" premiered its first season on OWN. The show is born from the mind of Academy Award-winning screenwriter Tarell Alvin McCraney, who co-wrote "Moonlight" with Barry Jenkins based on his own unpublished, semi-autographical play, along with the 2019 film "High Flying Bird." The series showrunner is Dee Harris-Lawrence, who's executive produced shows like "All Rise" and "Chicago P.D.", and also serves as executive producer on "David Makes Man." She is joined by fellow executive producers Oprah Winfrey, Michael B. Jordan, and McCraney, among others.
"David Makes Man" stars Akili McDowell as the title character, a 14-year-old prodigy who works against the forces at play in his poor neighborhood in South Florida to find a way out of poverty for himself and his mother, Gloria, played by Alana Arenas. The first season has 10 episodes, and in the summer of 2020, HBO Max acquired streaming rights to the series, which premiered on the platform on July 16 (via Deadline). "David Makes Man" wowed critics, with a 100% for Season 1 on Rotten Tomatoes from 23 reviews, and it also won a Peabody Award (via The Hollywood Reporter) Hannah Giorgis of The Atlantic defines the series as "a rare portrait of black boyhood that expands on the narrow depictions most often seen in pop culture." For people who loved the thought-provoking series's first season, a second season is officially on its way, and it's not too far off.
Here's everything we know about the upcoming "David Makes Man" Season 2. 
What is the release date for David Makes Man Season 2?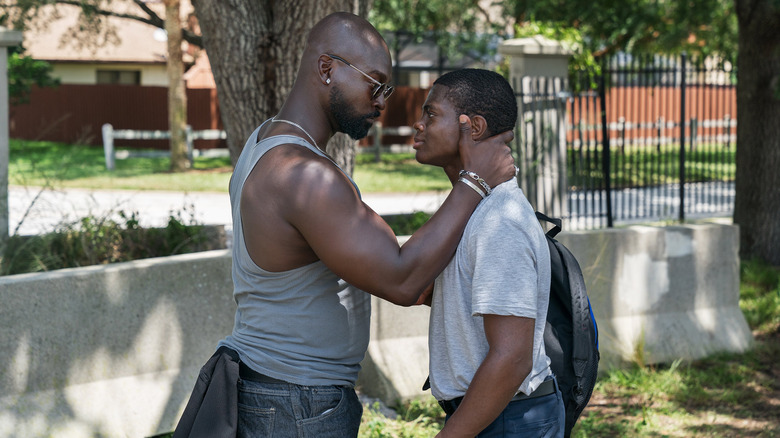 OWN
The critically acclaimed drama's second season is almost here. "David Makes Man" will premiere the first episode of its 10 episode second season on June 22, 2021 on OWN. The series was originally renewed for Season 2 all the way back in December 2019, but as such a visually stunning, high-impact drama, production takes a while. Of course, on top of that were various delays due to COVID-19. Despite all of that, "David Makes Man" Season 2 is almost here, with a story that dives deeper into the life of David and those around him. 
As of right now, it's unclear whether or not HBO Max will pick up the second season for the streamer, but it seems likely. Unfortunately, HBO Max didn't grab Season 1 until almost a year after it premiered, so it might be a while before the streaming platform makes an announcement either way. For those who don't have HBO Max, OWN is available to watch on regular cable, as well as Philo TV, DirecTV, Youtube TV, or other places outside of basic cable where you can stream most of the normal channels. 
Who is in the cast of David Makes Man Season 2?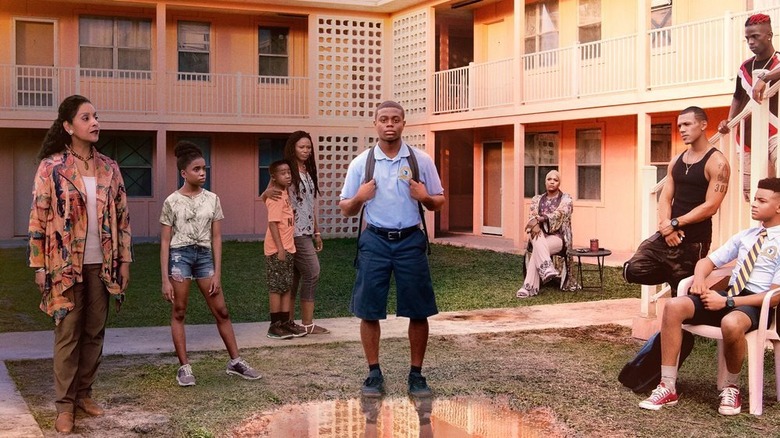 OWN
Along with McDowell and Arenas, Cayden K. Williams plays JG, David's younger brother, Phylicia Rashad, who many will recognize as Clair Huxtable from "The Cosby Show," plays Dr. Woods-Trap, David's teacher, and Nathaniel Logan McIntyre plays Seren, David's friend from school. At home, a young man named Raynan (Ade Chike Torbert) leads the gang that's formed in David's neighborhood complex with a boy named Shinobi (Jordan Bolger) as his right hand man, after Raynan's father Sky (Isaiah Johnson) is killed for supposedly being a snitch. Sky's violent death haunts David throughout Season 1, as a ghost of sorts who tries to guide him away from the same path. Another important figure in David's life is Mx. Elijah (Travis Coles), a gender non-conforming person who helps Gloria raise her sons and is a leader for the queer community in the area. 
The cast of "David Makes Man" is quite extensive, with other characters in Season 1 being played by Daniel Augustin, Gillian Williams, Ruben Santiago-Hudson, Elvis Nolasco, and more. Season 2 of "David Makes Man" takes David's story even further, with the cast expanding along with it. Jumping to explore David's life down the line when he's in his 30s, Kwame Patterson joins the series as the older version of David, with Arlen Escarpeta playing an older JG (via Deadline). Other new faces in Season 2 are Tony Plana, Brittany S. Hall, Erica Luttrell, Zsané Jhé, Bobbi Baker, and more in various recurring roles. 
What is the second season of David Makes Man about?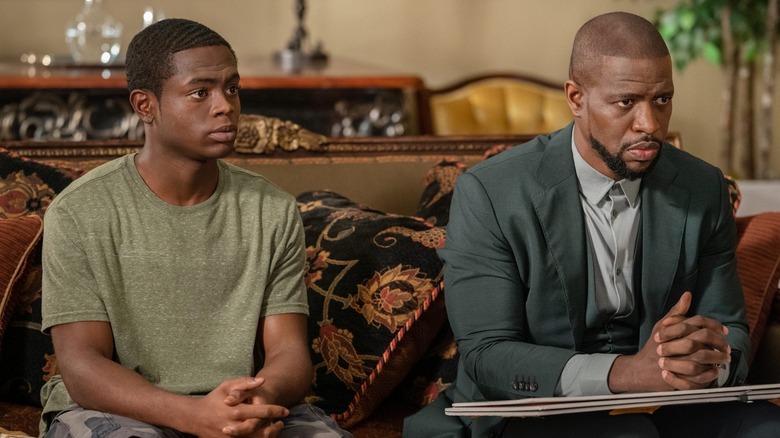 OWN
While Season 1 of "David Makes Man" solely focuses on a young David and his trouble figuring out what he wants for his life, Season 2 of the series will have a significant time jump. At the end of Season 1, David finds out a tough truth about what really happened to Sky and just how dangerous Raynan's uncle, Tio Teo (Nolasco), really is. While David thinks he has everything under control, it all comes to a head as he tries to escape the dark influences tying him to his neighborhood and the gang. 
According to the official season synopsis, "David Makes Man" Season 2 "finds David in his 30s, a rising businessman facing an opportunity that will change him and his community forever; the mounting forces David to choose between the instincts that helped him survive or finding a new way to truly live." The new episodes will still show parts of his childhood and how that forms the adult version of David, particularly a few difficult and uncontrollable situations that force a young David to grow up fast. 
It's clear that "David Makes Man," a series that seriously impressed critics and regular viewers alike with its first season, aims to continually reinvent itself and expand its portrayal of the unique hardships and life experiences for people of color in America.