The Oprah Winfrey Historical Hidden Gem You Can Stream On Hulu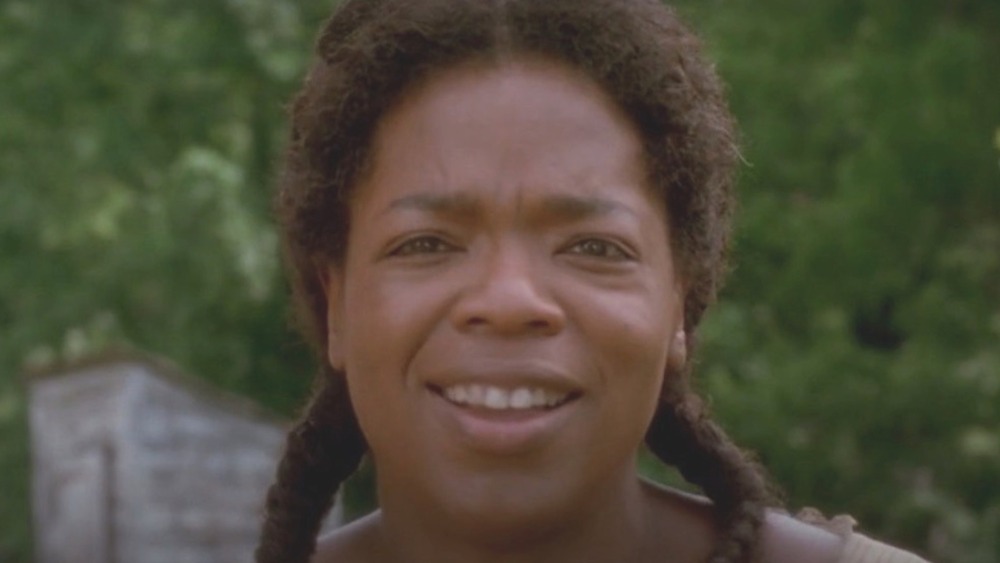 Buena Vista Pictures
Oprah Winfrey made headlines in March 2021 with her bombshell interview with Prince Harry and Meghan Markle. But the broadcasting icon known primarily as an interviewer and talk show host is also an established actor — a fact that sometimes slips from the public mind. Over her career, Winfrey has appeared in both critically-acclaimed and fan-adored films, including The Color Purple, The Butler, Selma, and A Wrinkle in Time.
In 1998, she starred in Beloved, the historical drama based on the best-selling Toni Morrison novel of the same name. The film, directed by Jonathan Demme (known for Silence of the Lambs), follows traumatized former slave Sethe (Winfrey), and takes place just after the Civil War. Sethe finds her new home, which she lives in with her children, to be haunted by a poltergeist — to the horrific extent that her two sons even run away, leaving just Sethe and her daughter Denver (Kimberly Elise). Many years later, an old friend Paul D. (Danny Glover) shows up and manages to get the spirit out of the house, only for a mysterious woman, Beloved (Thandie Newton), the reincarnation of Sethe's late daughter, to show up shortly after.
Beloved is a an emotional and worthwhile watch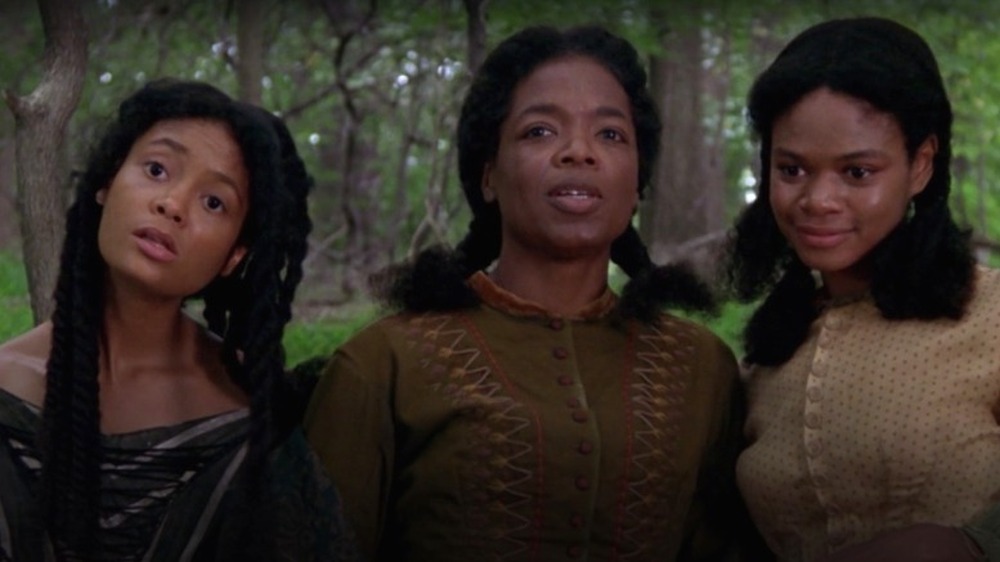 Buena Vista Pictures
Upon its release, Beloved actually didn't do well at the box office, and is considered a bomb. A box office failure, however, does not mean a film isn't worthy, as plenty of incredible films didn't take in theaters right away. In a retrospective review, written six years after Beloved's initial release, Slant even addressed the box office bomb, claiming that the film was "apparently too powerful for audiences to handle back in 1998." The review concludes, "Beloved should be praised for treating its subject matter with unflinching temerity and oft-profound visual grace."
In another praise, the SF Gate described Beloved as "tough and frightening and devastatingly sad . . . but also gorgeous and haunting, a drama to chew on for days afterward." The piece also directs attention toward the slow place — the film is nearly three hours — citing that this allows it to play out "slowly and mysteriously, creating a mood of impending suspense."
Between beautiful cinematography, stellar acting from all the key players, and a powerful story, it seems Beloved is well worth the three hours of your time. So press pause on your current Hulu binge of The Golden Girls and navigate over to this historical classic. You won't be disappointed.