Michael B. Jordan Responds To Those Wild New Rumors
In a 2019 story about the future of DC Films, Variety reported that "Black Panther" star Michael B. Jordan had taken a meeting with Warner Bros. "pitching Warners on a vision for the character." Nothing came of it at the time, because Jordan had a full schedule of other projects, but it got fans buzzing (and making fan art) with the idea that the man who played Killmonger could become the first Black Man of Steel. 
That Variety story also reported that "Star Wars"-rebooter J.J. Abrams had talked with Warner Bros. about a new take on Superman, which was theoretical at the time, but is now moving forward. As it turns out, that project has a strong MBJ connection.
In February, Shadow and Act reported (and Deadline confirmed) that Abrams is producing a Superman reboot that's being written by acclaimed journalist and "Black Panther"- and "Captain America"-comic book writer Ta-Nehisi Coates. Coates is also attached to a project called "Wrong Answer" that would be directed by Ryan Coogler ("Black Panther") and star Jordan. That project seems to have stalled — there's been no news since the project was announced in June 2017 – but it indicates that Coates and Jordan would like to work together. The fact that Coates is now attached to Superman has reignited rumors and speculation that Michael B. Jordan will be donning the cape.
Now, Jordan has addressed the rumors — which have been around since it was announced Henry Cavill wasn't returning as Superman in 2018 – and he will neither confirm nor deny.
Michael B. Jordan goes up, up, and away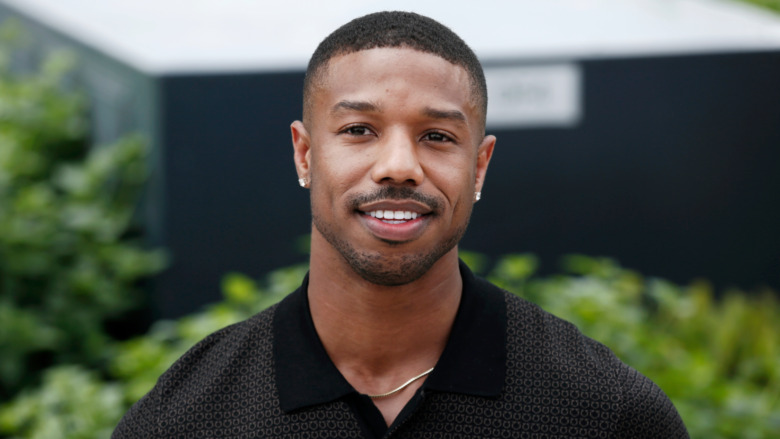 Shutterstock
In an interview with YouTube series Jake's Takes promoting his forthcoming action movie "Tom Clancy's Without Remorse," which arrives on Amazon Prime on Friday, Jordan was asked about any new developments with "Superman," or if he's campaigning for it. Jordan evaded the question like a pro, saying it's "flattering" that people are thinking of him for the part.
"You know, you hear the whispers and the rumors and stuff like that, and it's just a compliment," Jordan said. "I appreciate people that think about me in that type of way, for these roles." He said he didn't have any other information to give, but he was looking forward to seeing a Black actor become Superman, which Coates' hiring certainly seems to suggest may be in the offing. "Whoever they get, or if it goes that way, I think it'll be an interesting thing to see," Jordan said.
Ta-Nehisi Coates' Superman film is in very early development. Shadow and Act reports that no start or release dates have been set, no director has been hired, and Warner Bros. is not looking for actors yet. So if Michael B. Jordan becomes Superman, it won't be for a long time. But it seems like he's currently the first choice if it ever does happen.