This Is Selena's Net Worth Now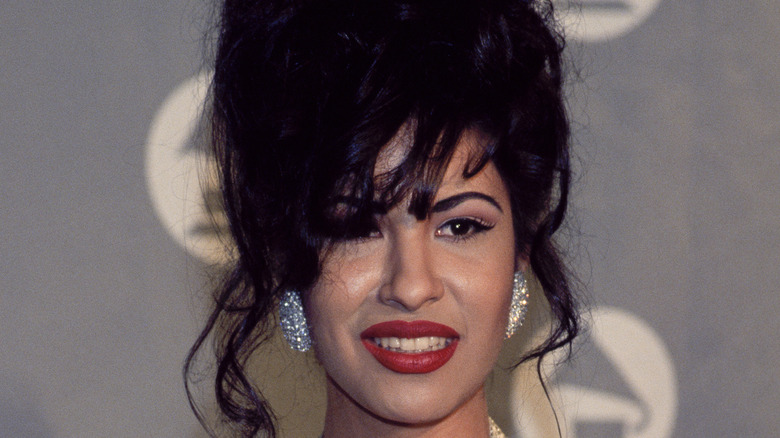 L. Busacca/Getty Images
Selena Quintanilla-Perez's star was quickly ascending when her life was cut short on March 31, 1995. The Texas-born singer was only 23 years old at the time and had several Spanish-language hits like "Amor Prohibido," "Bidi Bidi Bom Bom," and "Como La Flor," songs that earned her a sizeable fan base in the United States and in Spanish-speaking countries.
Backed by her band Los Dinos (with her brother A.B. as bassist and sister Suzette as drummer), and managed by their father, Abraham Quintanilla, Selena traveled across the U.S. and into Mexico performing her music. In the '90s, their hard work was paying off, Selena was ascending to icon status, and was working with her record label EMI Latin to release her first crossover English-language album.
Unfortunately, Selena never saw the release of her album "Dreaming of You." After her untimely death, the posthumously released album debuted at No. 1 on the Billboard 200 chart. The singer's music lives on, and so do memories of her effervescent personality, as evidenced by the success of the new Netflix series based on her legacy.
That legacy and her estate continue to be largely managed by Abraham Quintanilla. Abraham has had a say in everything from the 1997 Jennifer Lopez-led biopic "Selena," to collaborations with MAC cosmetics, to "Selena: The Series," and everything in between. It's clear that the Queen of Tejano Music's popularity has only grown in the 26 years after her death. But for a look into how much Selena is worth today, we need to look at the music empire she helped build.
What was Selena's net worth when she died?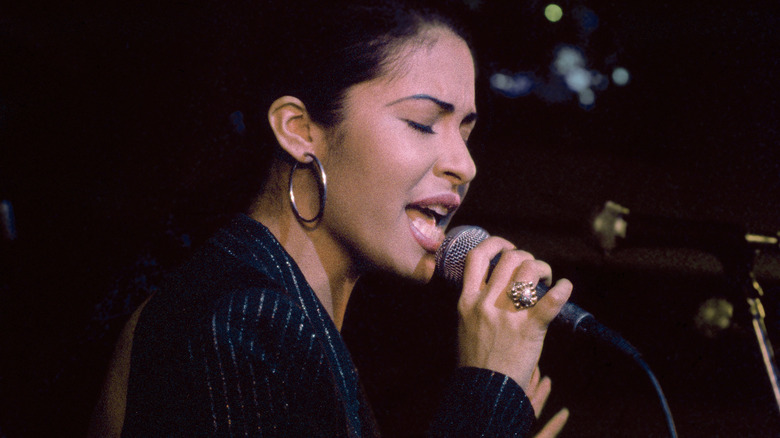 L. Busacca/Getty Images
When Selena met with her former employee Yolanda Saldivar on the day of her murder, she was attempting to retrieve financial records that pertained to her Selena Etc. boutique locations. The boutiques were Selena's own passion project and included full-service salons, memorabilia, and clothing designed by the late singer. Open less than a year prior to her death, the stores were proving to be successful. "Hispanic Business" magazine reported that in 1994, Selena had $5 million in gross earnings (via Billboard), some of which may have been from the successful boutiques — the singer had planned to open a third location in Mexico.
After her death, the Corpus Christi boutique remained open until the economic downfall in 2009, as reported by The Houston Chronicle. Some of the boutique's merchandise is now available at the Selena Museum, along with outfits and other memorabilia owned by the singer. The museum is located adjacent to the Quintanilla family studio, Q Productions.
According to Billboard, Selena only saw a small portion of the wealth she was amassing from her music while she was alive. Her father, Abraham, paid her a "net profits interest," or an estimated 25%. The rest was managed by her dad, who founded both the band and Q Productions.
Interestingly, two years after Selena's death, the IRS sued Abraham Quintanilla and his wife, alleging that they had underreported Selena's earnings while she was alive by over $1 million. The Quintanillas were forced to pay back taxes in the amount of $590,866.
Selena's net worth today is a legal matter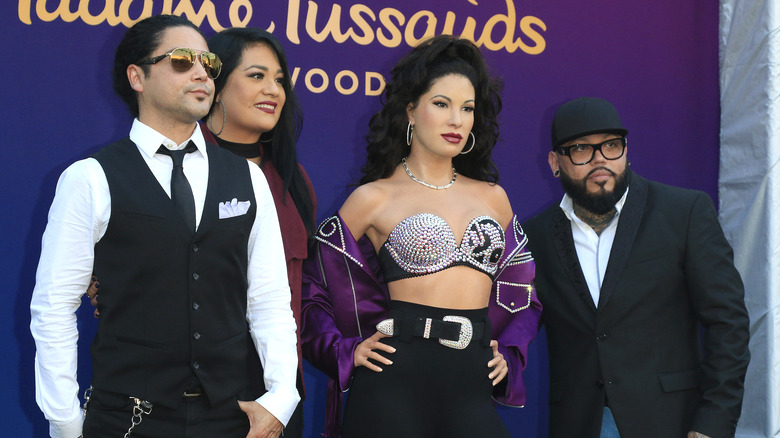 Shutterstock
The exact amount Selena is worth today is private, and it's a part of a legal battle fought between her father and her widower, Chris Perez. The two parties have been in litigation for years. Recently, Courthouse News reported that Perez has called for Abraham Quintanilla to release the estate's financial records. According to an agreement he signed shortly after his wife's death, Perez agreed to receive no more than 25% of the net profits that Selena's estate earns every year. 
Both parties agree that over the last 25 years, Perez had received roughly $3 million from the Selena estate, though he has questioned the amount. His earnings would mean that her multi-platinum albums, the biopic, the museum, the now-defunct Fiesta de la Flor annual festival, and merchandise deals that include Forever 21 and Visa debit cards would have only earned an approximate $12 million over the years. That's a relatively low number for the successful star, which the widower is now questioning.
In addition, Netflix's "Selena: The Series", names estate lawyer Simran Singh and Selena's sister, Suzette Quintanilla Arriaga, as executive producers. The series premiere hit No. 1 on the platform, undoubtedly adding to the family's confidential fortune, according to Texas is Life. Little insight has been given by the Quintanillas in regard to their finances, but for some comparison, Selena's brother, music producer and Kumbia Kings creator A.B. Quintanilla, is reportedly worth $5 million, per Celebrity Net Worth.
The Christian Serratos-led series documents Selena's life from childhood to her rise to international music stardom and is available for streaming now.