Why Natasha Perez Worried For Her Safety After Being Cast In Selena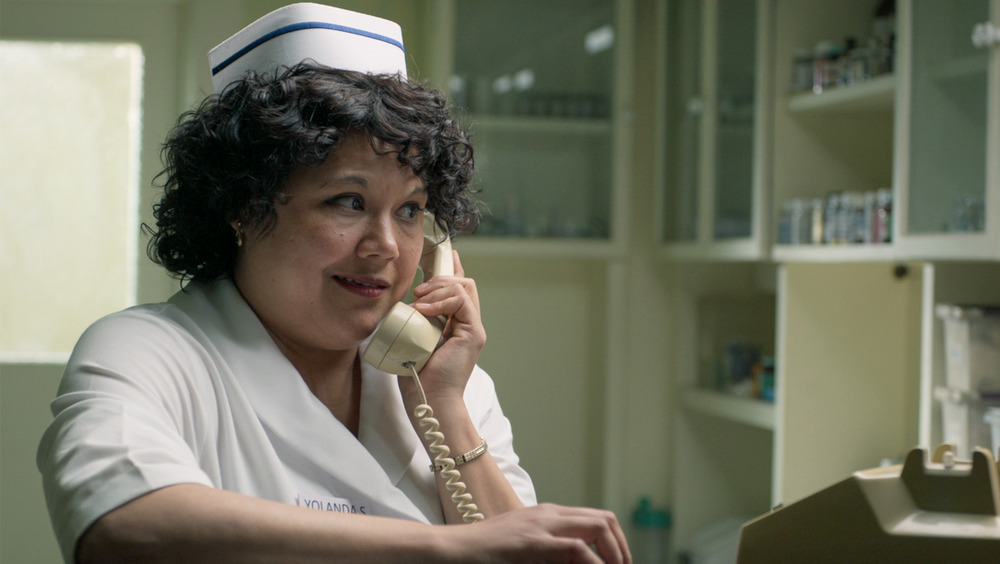 Netflix
Selena: The Series, Netflix's biographical miniseries on the life of Tejano superstar Selena Quintanilla-Pérez, is getting plenty of attention right now, bringing the eponymous singer back into the spotlight 25 years after her untimely death. Selena's tragic passing was always going to play a substantial part in any dramatization of her life: on March 31, 1995, the singer went to meet with Yolanda Saldívar, the president of her fan club and manager of her line of Selena Etc. boutiques, following months of Saldívar allegedly embezzling money from her. An argument over financial records at a motel ended with Saldívar firing a bullet into Selena's back, then chasing her into the lobby while screaming expletives. Selena was pronounced dead a little over an hour later, and Yolanda Saldívar surrendered to authorities after a nine-hour standoff. She remains incarcerated, and is eligible for parole in 2025.
It's harrowing stuff, and probably all the more intimidating when you're asked to crawl into the head of the story's villain. But that's the situation that actress and comedian Natasha Perez found herself in when she was offered the part of Saldívar in Selena: The Series. In an interview with EW, Perez discussed the struggles she faced in accepting the role, including a concern that most people might not consider: that taking the job might endanger her safety.
Natasha Perez didn't want to draw the ire of fans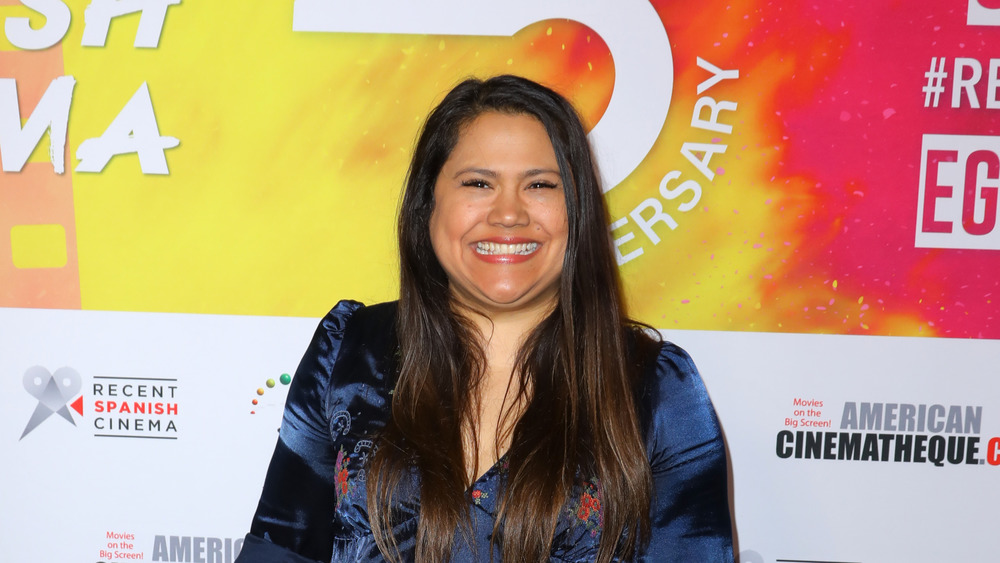 Jc Olivera/Getty Images
"The actress in me is fascinated by the journey of a complex character," Perez told EW, "but the human in me has all sorts of feelings. The actress in me is also worried for her safety. A lot of people take this very seriously and think that it's real, and in this case, the character is real but it's not me. I'm not her."
It's true that fans of Selena still hold the singer in high regard two and a half decades later. It's also true that the public hasn't always been remarkable about separating fact from fiction. In 2013, actress Anna Gunn wrote a New York Times opinion piece detailing death threats that she received from viewers who were angry with her Breaking Bad character, Skyler White. Michael Ironside has told stories for years about strange children approaching him and asking if he really hates the orca from Free Willy. A cursory glance at the social media site of your choosing will pull up dozens of grim comments about any celebrity known for playing an unadmired character, and adding a biographical true crime element would probably only make the situation more daunting.
Luckily, Perez thinks she's found a workaround — namely, that she doesn't look too similar to her character in real life, which might shield her from being mistaken for the convicted murderer. "Yolanda is 5'1" and I'm 5'7"," she told EW. "While shooting scenes with (Selena star Christian Serratos), she'd wear platforms and I had to kneel down to trick the cameras due to the height difference. There are a lot of differences between Yolanda and me, physical, definitely, and hopefully behaviorally too."