Spaceman Of Bohemia - What We Know So Far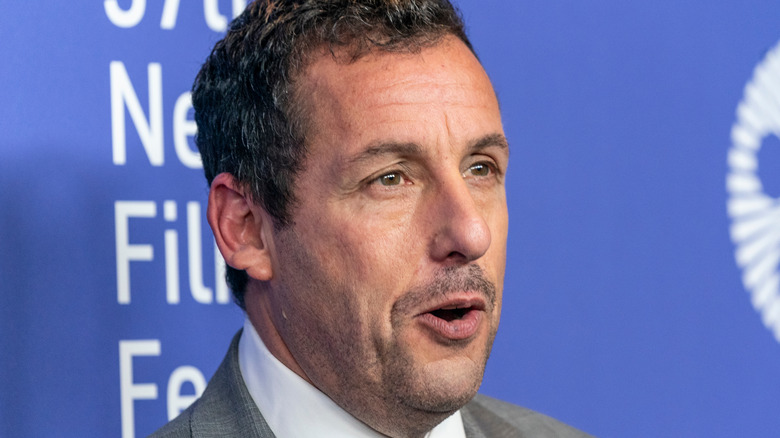 Shutterstock
Netflix seems to be incredibly interested in making more projects set in space. From the Anna Kendrick-led "Stowaway" to the original series "Away," the isolation of the cosmos offers ample drama, and with the right actors, it can make for a haunting experience. It doesn't look like the trend has any signs of slowing down in the near future seeing as how the streaming platform recently greenlit a new interstellar adventure with an out-there twist — "Spaceman."
Based on Jaroslav Kalfař's novel titled "Spaceman of Bohemia," the Netflix film utilizes a shorter title but all the pieces of the unusual plot are still there for an out-of-this-world adventure. The movie began filming in February of 2021 with a budget around $40 million (via We Got This Covered), so although it may be a while until you see it pop up on your account, it's never too early to begin speculating how the future Netflix project will play out. Here's what we know about "Spaceman" at this point. 
What's the release date for Spaceman?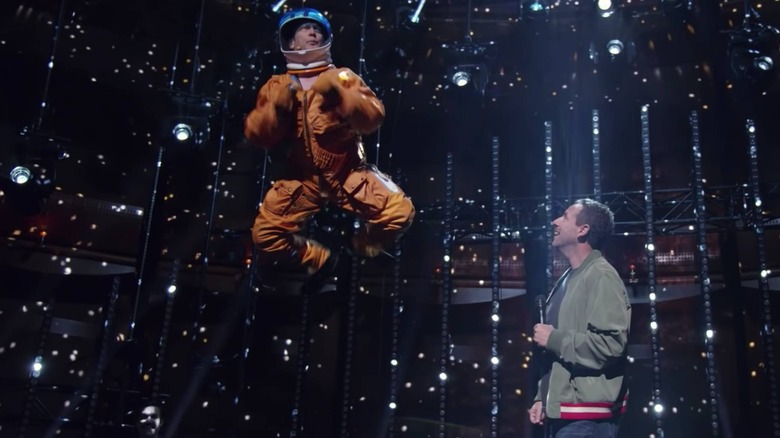 Netflix
It's still too early to say for certain when "Spaceman" will drop on Netflix. Filming began in early 2021, and seeing as how it's a film set in space and has one character that's an entity from the beginning of time, it's safe to say the post-production process could take a while. Our best guess is that the movie will debut at some point in the first half of 2022, but we'll have more information available for you once it comes to light.
That's a long time for anticipation to build, and it's even more exciting that "Chernobyl" director Johan Renck has signed on to helm the feature. In a statement, Renck had the following to say: "As we prepare for our voyage to Chopra, I couldn't be more pleased to have found the perfect partner in Adam [Sandler]. And now, with the support of the brilliant Netflix family, I am profoundly excited to set off on our impossible journey." Stay tuned for more details in the coming months. 
Who's in the cast for Spaceman?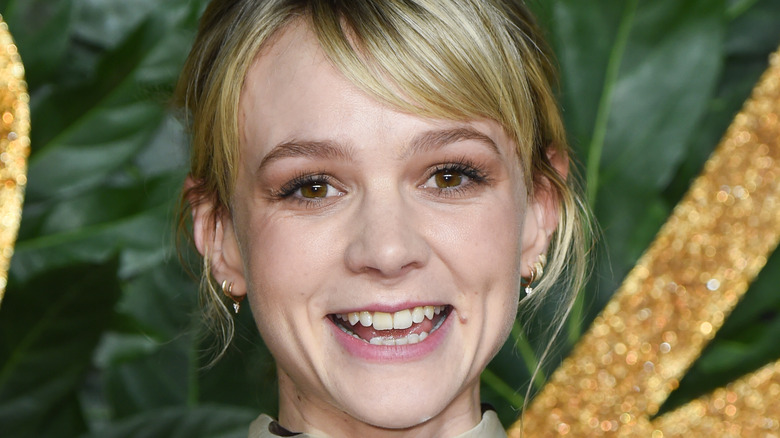 Shutterstock
The Sandman will officially become the Spaceman with Adam Sandler taking on the lead role in the film. He'll portray Jakub Procházka, the first independent astronaut from the Czech Republic who's sent to the far reaches of space. The film will be Sandler's sixth that debuts exclusively on Netflix; however, it's worth noting this movie will have a decidedly more serious tone than the likes of "The Ridiculous 6" and "Hubie Halloween." Many of the actor's films come under his Happy Madison banner, but "Spaceman" will be separate from that production company's usual offerings (via Variety). 
Sandler's joined by an impressive cast, including Carey Mulligan coming off some of the best reviews of her career after starring in "Promising Young Woman." Mulligan will play Jakub's wife in the film, who's left behind as he goes on his far-reaching voyage (via The Wrap). As reported by Deadline, other familiar faces you'll see in the film include Paul Dano ("There Will Be Blood") and Kunal Nayyar ("The Big Bang Theory"). 
What's the plot of Spaceman?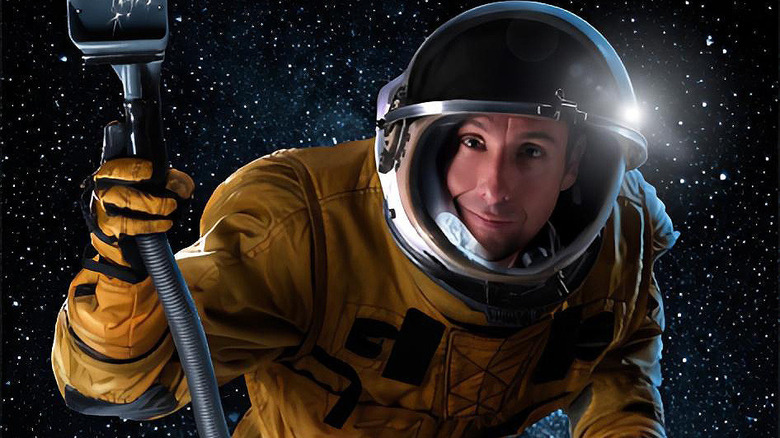 Universal Pictures
In Judd Apatow's "Funny People," there's a fake movie called "Astro-Not" about Sandler's character going up toward the stars. The tagline for that film may have been "In space, no one can hear you clean," but rest assured, "Spaceman" takes itself seriously. The plot of the novel kicks off when Jakub is sent on a journey near Venus to collect special dust floating around. He attempts to keep his relationship with his wife strong, but she grows to resent him. She breaks things off with him while he's away, making him more alone than ever before. 
To his surprise (and terror), Jakub realizes he's not alone at all. In fact, he comes across an interstellar being inside his spaceship from another planet. The novel "Spaceman of Bohemia" describes the creature as spider-like, which sounds like the start of a horror movie. Surprisingly, the two form a bond with the creature becoming the closest thing Jakub has to a friend.
It's a space story unlike any other about the lengths people will go to avoid their past. And while certain aspects of the plot sound silly, the movie should be a great opportunity for Sandler to show off his dramatic chops in the same vein as "Uncut Gems."