This New HBO Series Will Mark A Game Of Thrones Reunion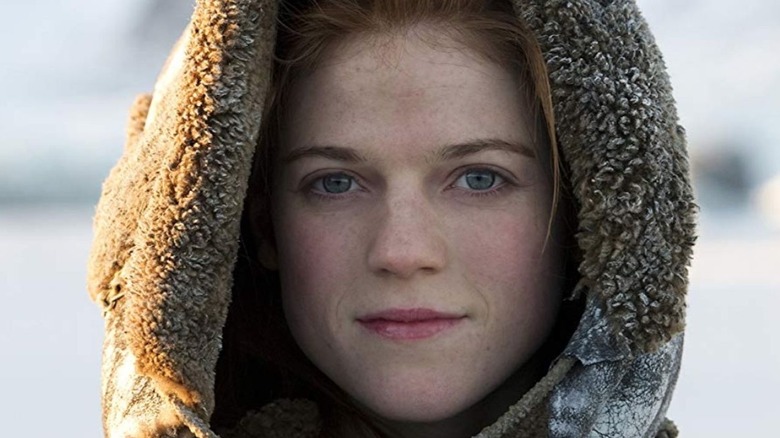 Helen Sloan/HBO
HBO is looking to its past to secure two big talents for its upcoming series "The Time Traveler's Wife." The series, which Deadline reported has begun production in New York, will star Rose Leslie as Clare, whose romance with Henry (Theo James) is complicated by his ability to travel back and forth through time. Leslie made her name as Ygritte, a member of the free folk, or Wildlings, who live beyond the Wall on the HBO series "Game of Thrones."
The series is written by former "Doctor Who" and "Sherlock" showrunner Steven Moffat, and is based on the best-selling novel by author Audrey Niffenegger. "This is a story of loss but it's not a tragedy," Moffat said in a statement. "It's about a time traveler but it's not science fiction. Despite Clare and Henry's time scrambled relationship, this is the tale of a grand, ordinary love – but not necessarily in that order."
Aside from Moffat's involvement, it's worth noting that "The Time Traveler's Wife" will mark a "Game of Thrones" reunion of sorts between Leslie and someone else who worked extensively on the latter show.
Director David Nutter has a longer history with HBO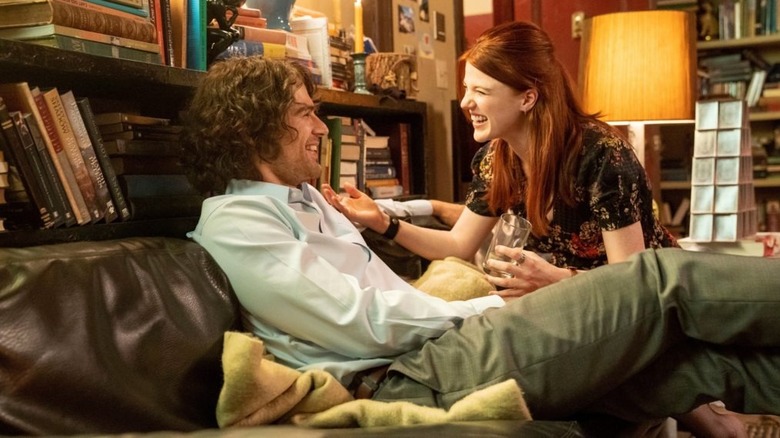 HBO
Leslie will be joined on "The Time Traveler's Wife" by "Game of Thrones" director David Nutter, who is set to helm all six episodes of the new show. Nutter directed nine episodes of "GOT," including Season 3's "The Rains of Castamere," which included the Red Wedding; the Season 5 finale "Mother's Mercy," featuring the betrayal of Jon Snow by the members of the Night's Watch; and three of the final season's six episodes. Before that, he directed episodes of "Entourage," "The Pacific," "Band of Brothers," and "The Sopranos" for HBO. He also worked on shows like "ER," "The West Wing," and "The X-Files" for network TV.
Leslie, for her part, has stayed busy since Ygritte's demise in the fourth season of "Game of Thrones," appearing in films such as "The Last Witch Hunter" and "Morgan" and on series like "The Great Fire" and "The Good Fight." In addition to Leslie and James, "The Time Traveler's Wife" will also feature Natasha Lopez and "Utopia" star Desmin Borges.
Niffenegger's novel was previously adapted into a film in 2009, which starred Rachel McAdams and Eric Bana.
HBO has recruited talent from Game of Thrones before
HBO
This isn't the first time HBO has gone back to Westeros in search of talent for its other shows. The network has a habit of reusing actors on multiple series –– ask Michael K. Williams or Clarke Peters, both of whom have several appearances across different properties –– but the massive production and constantly rotating cast of "Game of Thrones" has left HBO with a giant web of relationships it can tap for future projects.
Director Michelle MacLaren returned to the fold after "GOT" to direct episodes of "The Leftovers," "Westworld," and "The Deuce." Director Miguel Sapochnik is continuing on to serve as a co-showrunner and director on the prequel series "House of the Dragon." Most notably, two "Game of Thrones" alums have been tapped to star in the upcoming series based on the video game "The Last of Us." The series will see Oberyn Martell actor Pedro Pascal play Joel opposite Bella Ramsey — the former Lyanna Mormont — as Ellie.