The Friends Reunion Special Gets A Release Date And Incredible Guest Stars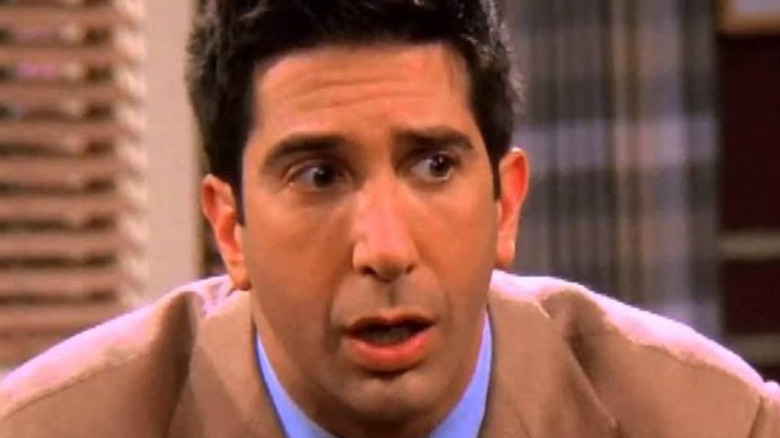 NBC
Get ready to queue for a hot cup of '90s nostalgia straight from the hallowed halls of Central Perk, because the long-awaited "Friends" reunion special is finally on its way. Thanks to a recent announcement from HBO Max, we now know when we'll actually get to see it. And yes, you might want to start planning your reunion watch party now, because the premiere of "Friends: The Reunion" is just a couple of weeks away. We've known for quite some time, of course, that the "Friends" cast would reunite for a small screen special. HBO Max first announced its plans to get the old Central Perk gang back together in 2019. As with virtually every production under the sun, however, plans for the reunion were put on hold in 2020 with the onset of the COVID-19 pandemic. Delays aside, the certainty that a "Friends" reunion would happen remained, though the question of when it would happen continued to dog the series' fandom. 
Those fans are getting their wish with the original "Friends" cast of Jennifer Aniston, Courtney Cox, Lisa Kudrow, Matthew Perry, Matt LeBlanc, and David Schwimmer set to kick back and wax poetic on the ensuing legacy of the series that forever altered the trajectories of their lives. As reported by Entertainment Weekly, we can now confirm the wait is almost over with "Friends: The Reunion" officially set to hit the HBO Max streaming platform on May 27 and will feature some killer cameos.
The Friends reunion will be a suitably star-studded affair
The main cast of "Friends" aren't the only talent reuniting for "Friends: The Reunion"; it was also produced by the original "Friends" creative team of Kevin Bright, Marta Kaufman, and David Crane, and even found the gang heading back to their old soundstage on the Warner Bros. backlot. During the 10-season run of "Friends" between 1994 and 2004, that production team helped make the show a ratings behemoth and make superstars of its young cast, most of whom were fringe Hollywood players prior to appearing on the show.
"Friends" also featured an impressive list of cameos and recurring characters, with George Clooney, Reese Witherspoon, Sean Penn, Julia Roberts, Ben Stiller, Winona Ryder, Brad Pitt, and more making appearances. To no particular surprise, the "Friends" reunion special will boast an equally impressive slate of star-power, with BTS, Lady Gaga, David Beckham, Justin Bieber, James Corden, Cindy Crawford, Cara Delevingne, Elliott Gould, Kit Harington, Larry Hankin, Mindy Kaling, Thomas Lennon, Christina Pickles, Tom Selleck, James Michael Tyler, Maggie Wheeler, and Malala Yousafzai all set to appear. We can't wait to find out exactly what those stars have in store with their "Friends" reunion cameos!