Meet The Facilities Team In New Monsters At Work Spot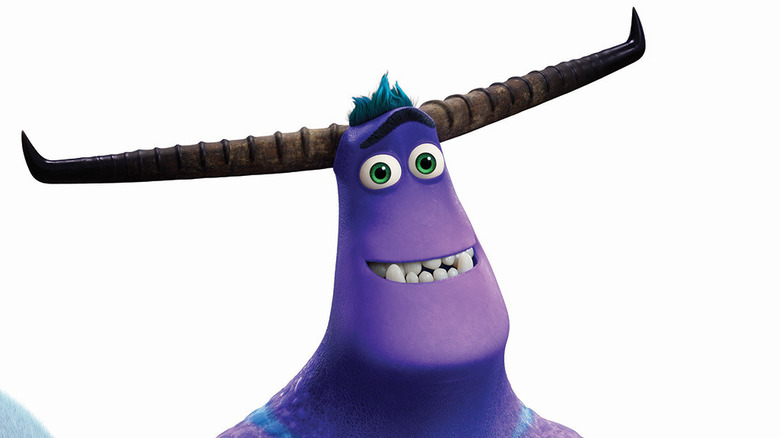 Pixar/Disney +
Disney's favorite monsters are coming to the small screen. The latest addition to the "Monsters Inc" franchise — a series entitled "Monsters at Work" — hits Disney+ this summer and it's sure to be packed full of laughs. The spin-off show picks up after the events of "Monsters, Inc." and features many of the faces from the original hit, movie as well as plenty of new characters we'll meet along the way — including a recent graduate from Monsters University who dreams of working with his heroes, James P. "Sulley" Sullivan (John Goodman) and Mike Wazowski (Billy Crystal).
Pixar just released its first sneak peek of "Monsters at Work," and fans are already pumped to continue the adventures with Sulley and Mike. For now, it's time to dive in and take a look at the Facilities Team at the center of "Monsters at Work," and introduce some of the new faces we'll come to know and love.
The Facilities Team is a goofy group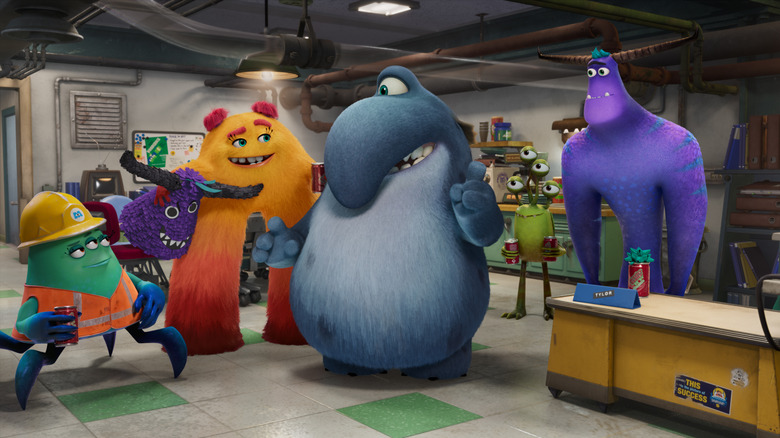 Pixar/Disney +
The "Monsters at Work" teaser trailer opens with the iconic Roz (Bob Peterson), the leader of the Child Detection Agency, telling Sulley and Mike that they're in charge now. And that's not the only change in the company — they're hiring jokesters instead of scarers, since we learned in "Monsters, Inc." that children's laughter is a perfect way to power the monsters' city. We're then introduced to the Monsters, Inc. Facilities Team, or MIFT as they proudly call themselves. They work hard to keep the machinery in tip-top shape, though it looks like they aren't immune to goofing up and causing some trouble from time to time. 
The new team includes Tylor Tuskman (Ben Feldman), an enthusiastic graduate from Monsters University; Val Little (Mindy Kaling) who is Tylor's best friend; Fritz (Henry Winkler), Tylor's new boss; and Duncan (Lucas Neff), an opportunistic plumber, among several other quirky characters. We're excited to learn more about the Facilities Team when "Monsters at Work" premieres on July 2.