Why Horror Fans Are Worried About The Conjuring: The Devil Made Me Do It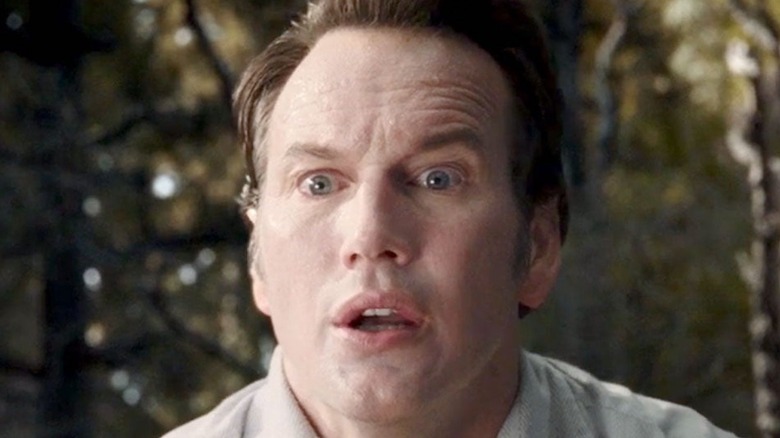 Warner Bros. Pictures
Patrick Wilson and Vera Farmiga will soon return to the big screen to play real-life paranormal investigators Ed and Lorraine Warren in "The Conjuring: The Devil Made Me Do It." So far, the terrifying franchise has explored the 1950s, '60s and '70s with the various installments and spin-offs like "The Nun," "Annabelle," and "The Curse of La Llorona". But the new sequel delves into a real case from the 1980s, where a killer used the defense of demonic possession when pleading guilty in court.
In 1981, Arne Johnson pleaded guilty to murdering his landlord while he was possessed by a demonic force. The series has always prided itself on pulling from real events in the past by following the cases of Ed and Lorraine Warren, although it takes some dramatic liberties to keep audiences on the edge of their seats. The first trailer for the sequel was terrifying enough, including one scene involving a ghoul hiding in a waterbed. Thankfully, those aren't in fashion anymore.
As terrifying as the footage is, it hasn't stopped horror fans worrying about the quality of "The Devil Made Me Do It" and if it could be a flop.
A new director has fans concerned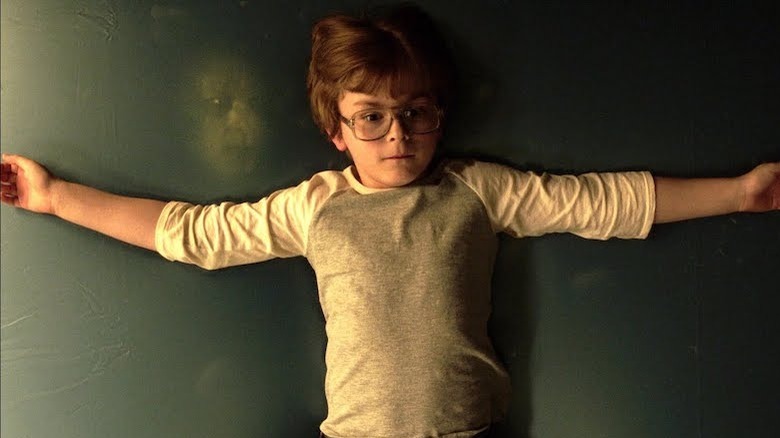 Warner Bros. Pictures
The main reason "The Conjuring" fans are worried is because director James Wan isn't at the helm for the third film. After all, he's the one who helped usher the franchise into the world, alongside writers Chad Hayes and Carey W. Hayes. He also followed it up with "The Conjuring 2" (which followed the Enfield haunting in the UK) while other directors expanded the universe with films like "Annabelle."
But because Michael Chaves came aboard to helm "The Devil Made Me Do It," some fans are wondering why Wan didn't want to finish his trilogy. Reddit user u/Madao16 explains, "It looks good but I wish James Wan directed it. I wonder why he didn't want to finish his trilogy. If I were him I would feel the need and couldn't leave it [to] someone else to direct it. On the other hand it is good to see John Noble. I was just considering rewatch[ing] Fringe."
James Wan has become one of the most sought after names in Hollywood, and he's already busy getting to work on "Aquaman 2" for Warner Bros. as production kicks off later this year. But it's likely that Wan chose not to helm "The Devil Made Me Do it" in 2019 because of another horror film he directed later that year: "Malignant." Little is known about the film but it stars Annabelle Wallis, Jake Abel, and McKenna Grace, and is set for release on September 10, 2021.
"The Conjuring: The Devil Made Me Do It" will hit theaters and HBO Max on June 4, 2021.