Marvel's Runaways TV Series Coming To Hulu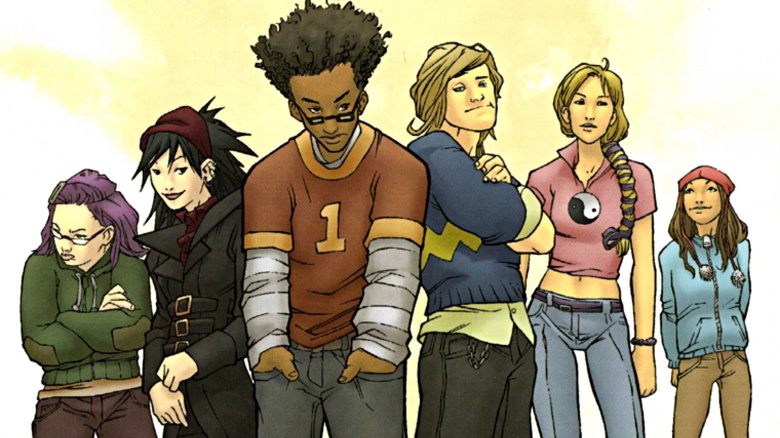 Marvel's Runaways finally found a home.
The comic book series was originally supposed to be a feature film released alongside The Avengers in 2012, but those plans were put on hold. Instead, the comic will be adapted into a TV series for Hulu, according to Deadline.
Runaways was a hugely popular comic when it was released in 2003. It's centered around a group of kids who discover their parents are all super-villains, so they decide to leave home together.
Gossip Girl creators Josh Schwartz & Stephanie Savage are the series showrunners, and Schwartz previously wrote the original screenplay for X-Men: First Class before Bryan Singer took over.
Marvel TV boss Jeph Loeb said, "We've known the Runaways story would make great television, and being lucky enough to have Josh and Stephanie–who have time and again created shows that speak so genuinely to this exact audience–write and produce the series is nothing short of remarkable."
While there's no firm timeline for the series yet, there's still plenty of Marvel on TV. In addition to Marvel's Agents of S.H.I.E.L.D. on ABC,  Netflix has a full slate of spinoffs either on the air or in the works including Daredevil, Jessica Jones, Luke Cage, Iron Fist, The Punisher, and The Defenders.