Marvel's Runaways Casts Its Leads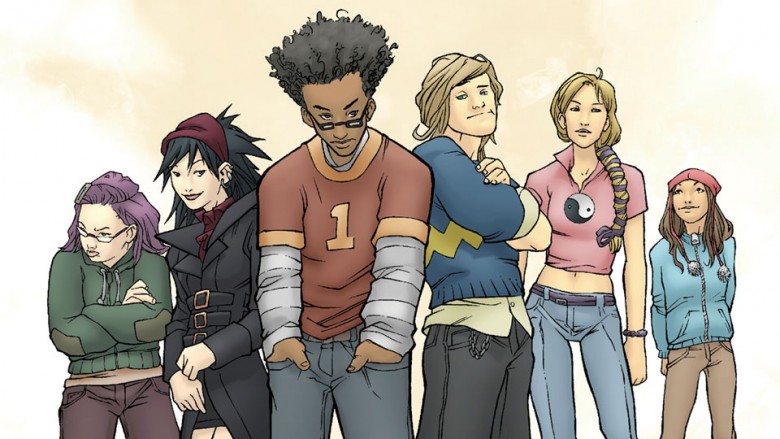 Hulu has founds its Runaways.
The Marvel comic series follows a group of kids fighting against their parents after realizing they are part of an evil crime organization called The Pride. The upcoming Hulu show comes from Gossip Girl creators Josh Schwartz and Stephanie Savage.
Marvel announced the casting for the show's leads on Thursday, with additional casting announcements expected to come at a later date. Gregg Sulkin (Faking It) is the most well-known of the young cast. He will play high school hottie and lacrosse player Chase Stein, who has a secret talent for engineering. Ariela Barer (One Day At A Time) will play his comic book love interest Gert Yorkes, a rebel and social justice warrior. In the comics, her power comes from a telepathic bond with a genetically engineered dinosaur named Old Lace.
Lyrica Okano (The Affair) will play Nico Minoru, a tough but angsty Wiccan who is the comics' leader of the group. Rhenzy Feliz (Casual) will play Alex Wilder, a video game nerd who, in the comics, is a child prodigy who excels at strategy.
Virginia Gardner (Project Almanac) will play Karolina Dean, a privileged teen who, in the comics, is shaken to find out that she is actually an alien. Allegra Acosta (100 Things To Do Before High School) rounds out the cast as Molly Hernandez, the group's peppy youngest member. In the comics, the character is called Molly Hayes, and she has super-strength and invulnerability.
"I'm so excited for fans of the comic to watch this perfect cast of amazing actors, all of whom embody the spirit of their characters more than I ever could have imagined," comic co-creator and series executive consultant Brian K. Vaughn said.
"We have had a total blast bringing Brian and Adrian's amazing story to life," added Schwartz and Savage. "We're so happy they love the Runaways we've assembled as much as we do."
A premiere date for the series hasn't been announced yet. While we wait to find out more about the show, see what some of Marvel's biggest characters should really look like based on the comics.