The Real Reason T.R. Knight Left Grey's Anatomy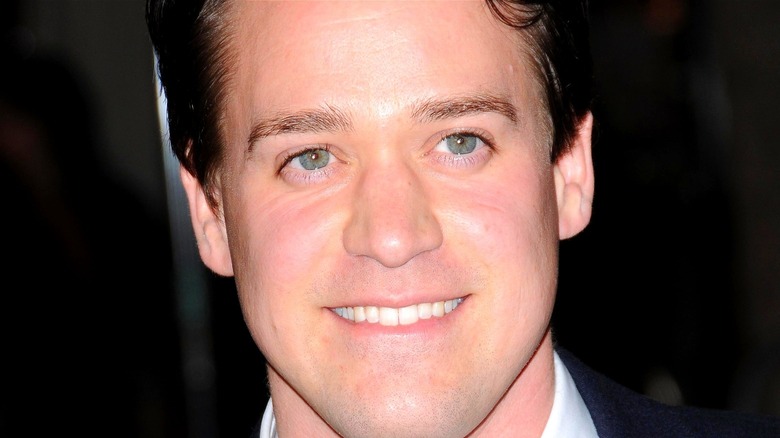 Shutterstock
Dr. George O'Malley might have been one of the most beloved characters in the history of "Grey's Anatomy," but eventually, the actor behind the role decided to check out of Seattle Grace Hospital early. Spoilers for "Grey's Anatomy" ahead!
Played by T.R. Knight, George O'Malley is one of the original interns that begins the series alongside Dr. Meredith Grey (Ellen Pompeo), Dr. Cristina Yang (Sandra Oh), Dr. Izzie Stevens (Katherine Heigl), and Dr. Alex Karev (Justin Chambers), serving as one of the five core characters whom the audience follows from the very beginning of their surgical careers. The sweetest and kindest of the five interns, George can be seen as bumbling and silly — after he's chosen by Dr. Burke (Isaiah Washington) to perform the class' first solo surgery, he earns the nickname "007," meaning "license to kill" — while the derisive Cristina usually calls him "Bambi." However, George proves to be one of the best doctors in his class, whether he's bonding with his patients or operating on a heart while stuck in an elevator.
However, as the show's fifth season drew to a close, rumors swirled that Knight was departing the show, and eventually, he left "Grey's" behind after that season's finale. Here's the real reason T.R. Knight left "Grey's Anatomy," how he later returned, and what he's been doing since.
T.R. Knight dealt with on-set drama and disliked his storylines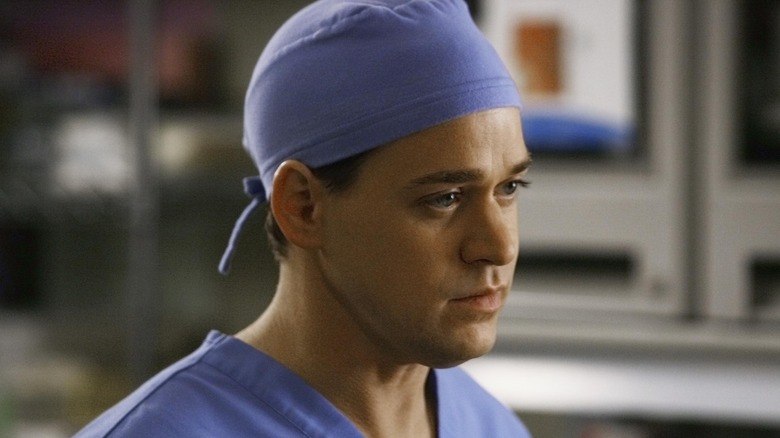 ABC
Ultimately, even though the show undoubtedly put Knight on the map, between offscreen drama and a lackluster narrative during Season 5, there's no surprise that the actor decided to depart the series relatively early in its run (as of this writing, "Grey's Anatomy" has been renewed for an unprecedented eighteenth season).
After a disheartening scuffle on set that resulted in Isaiah Washington attacking Knight with a queer slur during an argument involving multiple people — a slur that Washington later said again, publicly, during an appearance at the 2007 Golden Globes — Washington left the show during the Season 3 finale, and Knight remained on the show. However, just a few seasons later, Knight reportedly asked to be written out of the series. By way of explanation, Knight said there was a "breakdown of communication" between the actor and his boss, creator Shonda Rhimes, and rather than try to fix it, he chose to leave the show behind. "My five-year experience proved to me that I could not trust any answer that was given [about George]," Knight told CNN. "And with respect, I'm going to leave it at that... There just comes a time when it's so clear that moving on is the best decision."
As a result, George makes a shocking announcement in the show — that he's leaving Seattle to be an army medic — only to end up in a bus accident, mangled so unrecognizably that he can only tell Meredith who he is by drawing "007" into her palm. With one final glance at George, decked out in a military uniform in a hallucination with Izzie, Knight exited the show, leaving his onscreen friend and real-life fans bereft in his wake.
T.R. Knight returned to Grey's — and has worked on other huge projects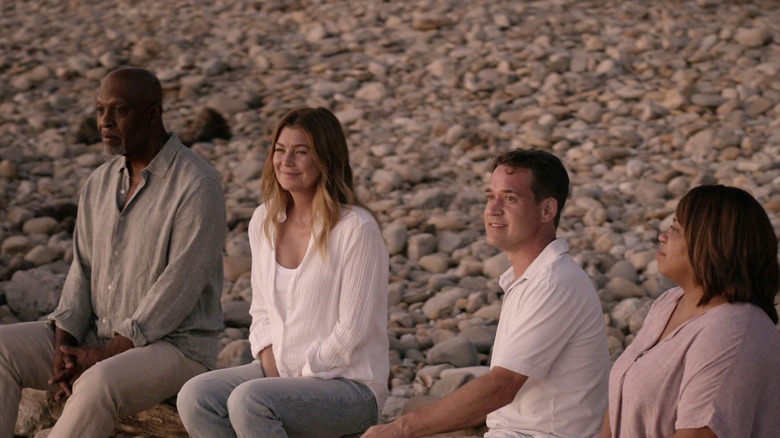 ABC
Despite his relatively acrimonious split from both Rhimes and the series, Knight ultimately made a brief return to the series in late 2020 as part of a storyline where Meredith, bedridden and unconscious with COVID-19, hallucinates people she's loved and lost on a mysterious beach... including George. George appears to Meredith to remind her of everything she would miss if she died, and even got to appear alongside two other original co-stars, James Pickens Jr. and Chandra Wilson — who play Dr. Richard Webber and Dr. Miranda Bailey, respectively, and are both still alive on the show.
In an interview with Deadline and showrunner Krista Vernoff, Knight opened up about the experience... and had only positive things to say. "It was incredible, it was just an overwhelming feeling of love in that moment," Knight said, of reuniting with Wilson, Pickens Jr., and Pompeo after so many years. "We were apart from everybody quite a bit because that was a drone shot, and so it was just the four of us, and the sun was setting, and this big fly buzzing around our heads, and it filled me with just a lot of joy."
Beyond his return to "Grey's," Knight has also kept busy in other projects like "The Good Wife" and "11.22.63," and fans of the buzzy HBO series "The Flight Attendant" loved his turn as Davey, long-suffering brother to Cassie (Kaley Cuoco). In fact, his role as Davey earned Knight a Screen Actor's Guild nod as part of the ensemble, and critics at outlets like Entertainment Weekly have called for him to score an Emmy nomination as well.
"Grey's Anatomy" is streaming on Netflix and Hulu now, and you can also see Knight in "The Flight Attendant" on HBO Max.