Sandra Oh Shares Her Unfiltered Thoughts About Returning To Grey's Anatomy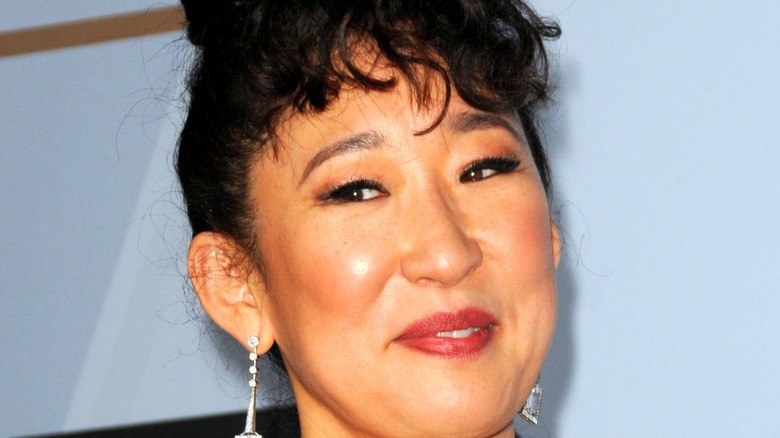 Shutterstock
Award-winning actress Sandra Oh has some pretty blunt thoughts about potentially returning to "Grey's Anatomy" — and fans might be fairly disappointed. Spoilers for "Grey's Anatomy" ahead!
After playing the uber-competitive, brilliantly talented cardiothoracic surgeon, Dr. Cristina Yang, Oh left the series, which she had been with since its inception in 2005, in 2014 during the series' tenth season. For years, fans have clamored to see Cristina — best friend and "person" to the show's central character, Dr. Meredith Grey (Ellen Pompeo) — return. Unfortunately, during an appearance on LA Times' "Asian Enough" podcast, Oh had a one word response when asked if she'd return to the show: "No."
"I love it, though, and this is also why I really appreciate the show ... that I still get asked this," Oh clarified. ""It's very rare, I would say, to be able to see in such a way the impact of a character," said Oh. "In some ways, you do your work as a bubble and you let it go. I left that show, my God, seven years ago almost. So in my mind, it's gone. But for a lot of people, it's still very much alive. And while I understand and I love it, I have moved on."
Promoting her recent and upcoming projects, Oh continued, ""So please come with me to 'Killing Eve' and on to [the upcoming Netflix series] 'The Chair' and on to the other projects. Come see the characters that I'm playing that are much more deeply integrated in ... the Asian American experience."
Though Oh did say that "Grey's," which features a cast made up largely of performers of color, was "progressive for its time," during her time on the series, the show didn't focus very much on problems affecting people of color — though recent seasons have addressed difficult topics much more directly. "It just wasn't the time, and it wasn't the part of the show," Oh said. "So it wasn't anything that I actually focused on."
Fans have wanted to see Cristina Yang return to Grey's Anatomy for years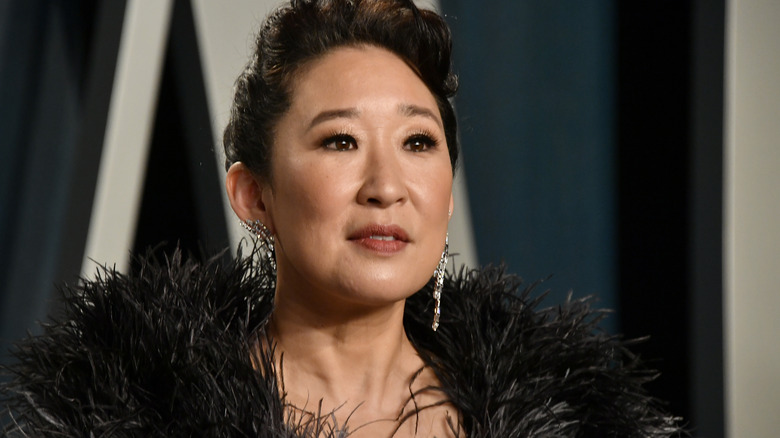 Frazer Harrison/Getty Images
After leaving the show in an emotional scene in the Season 10 finale — where, before moving to Zurich, she tells Meredith to not give up her dreams for anyone, telling her that she's "the sun" — fans have wanted to see Cristina return several times over. However, Cristina has been absent from the series, save from occasional mentions and unseen text messages and FaceTime calls, even missing the funeral of Meredith's husband Dr. Derek Shepherd (Patrick Dempsey) and not showing up at her friend's bedside when Meredith contracts COVID-19.
During Meredith's struggle with the coronavirus, she even hallucinates former characters — giving "Grey's" alumni a chance to return to the show, including Dempsey, T.R. Knight's Dr. George O'Malley, Chyler Leigh's Lexie Grey, and Eric Dane's Mark Sloan. However, Cristina didn't make an appearance... and according to Oh herself, it's just not going to happen, even as the show continues into its eighteenth season.
However, Oh did have some thoughts about what Cristina would be doing during the COVID-19 pandemic: "Cristina, like I imagine all the healthcare workers, [would be] wickedly at the front line trying to solve the big problems," says Oh. "This pandemic [has made] the wealth gaps ... even more obvious and problematic, so [she] probably [is] attacking the systematic problems, not just the day in and day out."
You can catch Oh's ten season arc on "Grey's Anatomy" as the beloved Cristina Yang on Netflix and Hulu now.