How That '70s Show Really Got Its Name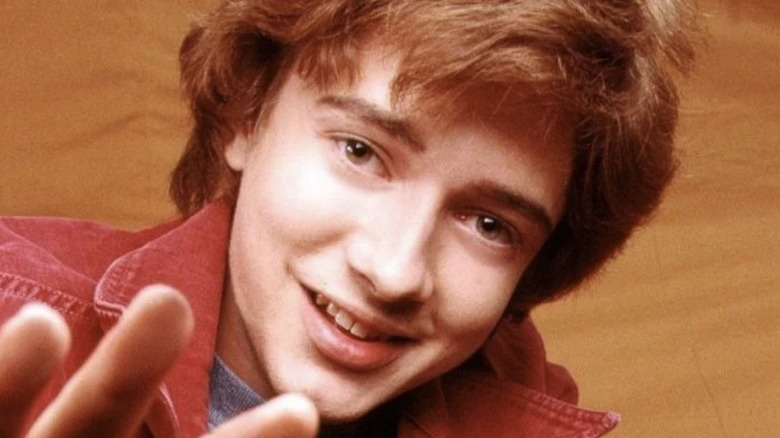 Fox
"That '70s Show" found its now-iconic title through some unexpected means.
The series was one of the most popular TV sitcoms of the late 1990s and early 2000s and aired exactly 200 episodes across its eight seasons. Created by Mark Brazill, Bonnie Turner, and Terry Turner, "That '70s Show" follows a group of teenage friends as they experience various comedic mishaps and come of age in Wisconsin in the late 1970s. It was led by an impressive ensemble cast of both proven performers and — at the time — up-and-coming actors, including Topher Grace, Laura Prepon, Ashton Kutcher, Mila Kunis, Wilmer Valderrama, Debra Jo Rupp, Kurtwood Smith, and Don Stark.
As its title suggests, the show's '70s backdrop played an important role in defining its look, comedy, and characters. Indeed, "That '70s Show" fully embraced its specific period setting, and its sets, costumes, and even episodic plots were all designed to pay homage to the era. But despite how important the 1970s aspect was to the show, fans may be surprised to learn that the series wasn't originally supposed to be called "That '70s Show."
The surprising origin of That '70s Show's title
Fox
The creators and producers of "That '70s Show" had a difficult time finding the right title for the series. Some of the working titles for the show were "Teenage Wasteland" (a reference to The Who's 1971 song "Baba O'Riley"), "The Kids Are Alright" (a reference to The Who's 1966 song of the same name), and "Feelin' All Right." However, none of those titles ended up sticking for various different reasons — including the show's creative team failing to get the rights to use The Who's lyrics and song names.
"That '70s Show" executive producer Tom Werner revealed to The Hollywood Reporter in 2012 that it was ultimately series co-creator Bonnie Turner who realized what the show's title should be. According to Werner, Turner just pitched the title "That '70s Show" one day out of the blue and explained her thinking behind the title by saying, "[T]hat's what everyone is going to end up calling it anyway. No matter what we come up with, they'll say, 'Did you see that '70s show?'" It was an idea that Werner calls "inspired," and given how successful "That '70s Show" went on to be, it's hard to disagree.