Why MCU Fans Think This Year's MTV Movie And TV Awards Were Better Than The Oscars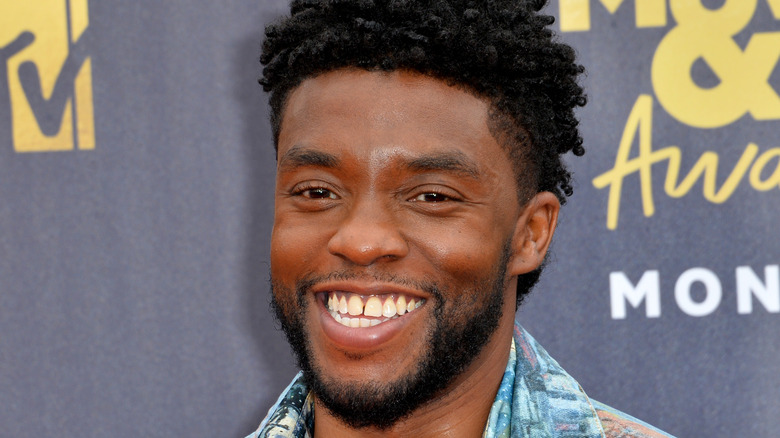 Shutterstock
The 2021 Oscars were somewhat of a failure, both in terms of viewership and reception. Most significantly, viewers of the ceremony were outraged when Anthony Hopkins won the coveted Best Actor award for his role in "The Father," an honor many felt should have been given to the late Chadwick Boseman for his role in "Ma Rainey's Black Bottom." 
After the ceremony had been rearranged, putting Best Picture before Best Actress and Best Actor, it looked like it had been done deliberately to honor Boseman at the evening's climax. Needless to say, when Hopkins won, Marvel fans were fuming – and the show promptly ended. Making matters worse, Boseman was also only honored in the "In Memoriam" segment for a brief moment, something fans of the Marvel Cinematic Universe star didn't feel was enough of a recognition. 
At the 2021 MTV Movie and TV Awards, quite the opposite happened, with the late actor being given the award for Best Performance in a Movie. Once this award was announced, viewers of the award show took to Twitter to thank MTV for honoring Boseman in the way that the Academy Awards failed to do.
Chadwick Boseman fans were much happier with the MTV Movie and TV Awards than the Oscars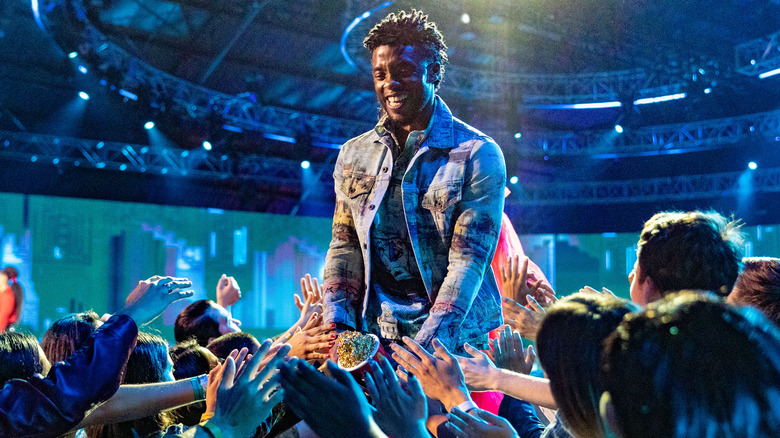 Chris Polk/vmn18/Getty Images
After Chadwick Boseman was announced as the winner for Best Performance in a Movie, Twitter lit up, as overjoyed fans shouted from the rooftops. "The #MTVAwards does what the Oscars surprisingly failed to: Chadwick Boseman wins Best Performance in a Movie," one fan tweeted. 
"I know the MTV Awards don't mean anything but the fact that they gave Chadwick Boseman the award means they in my mind are more respectable than the Oscars," another added. While the Golden Popcorn might not be as prestigious as a coveted Oscar, MTV Movie and TV Awards are voted on by the fans themselves, giving Boseman's win a lot more weight than his Oscars loss.
"Dam MTV did what the #Oscars could not do for Chadwick Boseman," another Twitter user added to the conversation. "MTV movie awards has more decency and fairness than Oscars. Thanks for honoring Chadwick Boseman," one user tweeted to much support. 
The actor's Best Performance win proves just how much he meant not just to the MCU fandom, but to all movie fans, and his presence in the industry going forward will be missed.