Why Marvel Fans Are Fuming Over The Best Actor Oscars Result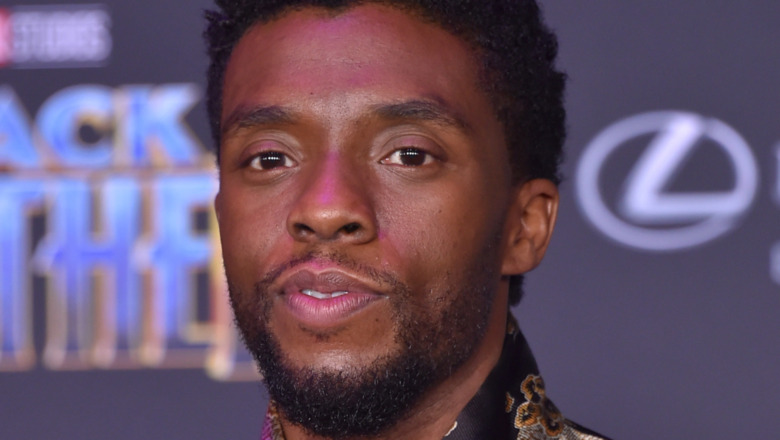 Shutterstock
At this year's Academy Awards ceremony, held on April 25, the Best Actor category was surprisingly held until the very end of the show — a spot normally reserved for Best Picture. Viewers were quite shocked to see the Best Picture category put before both Best Actress and Best Actor, and since this Oscars ceremony was so different than every other before it, it seemed the rulebook was thrown out the window in this regard.
When it was time to announce Best Actor, Joaquin Phoenix, last year's winner for "Joker," came out on stage to present. He gave a short speech and recognized the night's five nominees: Anthony Hopkins ("The Father"), Riz Ahmed ("The Sound of Metal"), the late Chadwick Boseman ("Ma Rainey's Black Bottom"), Steven Yeun ("Minari"), and Gary Oldman ("Mank"). In a matter of seconds, Phoenix quickly announced that Hopkins — who wasn't in attendance at the event — had won and that the Academy accepted the award on his behalf. The ceremony then promptly ended, leaving viewers confused as to what happened and outraged over the result. Just as quickly as the show concluded, fans raced to Twitter to take out their frustrations.
Many Marvel fans were upset over Chadwick Boseman's loss in the Best Actor category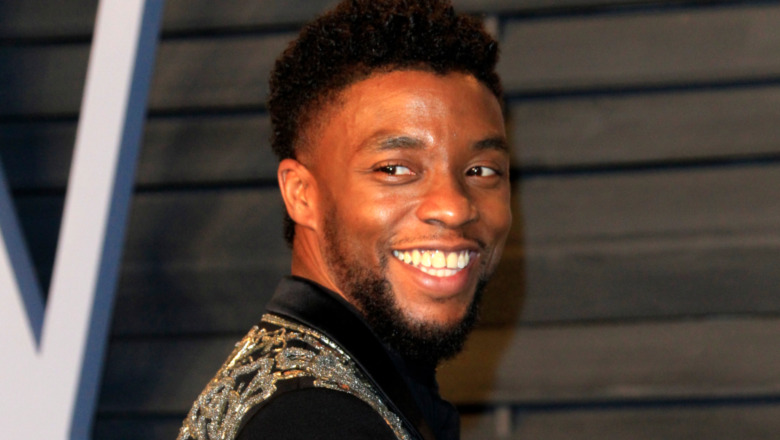 Shutterstock
Marvel superstar Chadwick Boseman died in August 2020 at the age of 43, but the actor was given a posthumous nod in the Best Actor category for his performance as the ambitious trumpet player Levee Green in Netflix's "Ma Rainey's Black Bottom." Boseman was one of the favorites to win Best Actor, and it looked like that was going to be the case, especially after the category was moved to the last one of the night. When an absent Hopkins was announced as the winner, thousands of Marvel fans — and those who admire Boseman and his work in general — lit up Twitter to express their issues with the outcome.
"The Oscars were so sure that Chadwick Boseman was going to win that they REARRANGED THE ENTIRE CEREMONY so his category could be last, and then they gave the award to Anthony Hopkins instead...the most chaotic and unhinged thing I've ever seen," Spencer Althouse of Buzzfeed tweeted, to overwhelming support. 
"Chadwick Boseman lost the Oscar for his incredible performance in Ma Rainey's Black Bottom but still remains to still out heart. Black Panther forever," a dedicated fan also wrote. Likely speaking for many who feel similarly, another Marvel fan added, "Oscar or not, nobody can take away Chadwick Boseman's legacy. #WakandaForever."
After having some time to process what just happened, many shared a similar feeling: This year's Best Actors upset was even more surprising — and arguably a bigger mishap — than the infamous Best Picture mixup involving "La La Land" and "Moonlight," which shocked the world back in 2017. 
"Moonlight/La La Land was an #Oscars disaster in 2017, but it was an honest mistake. This year? ... This was self-sabotage borne of ignorance and incompetence," writer and critic Jeffrey Zhang wrote in part on Twitter. TV Source's Alan Sarapa argued that the upset was down to the event's organizers' poor planning: "They clearly expected Chadwick Boseman to win, so they could end on a touching moment. Instead they got the worst ending to the Oscars ever. At least Moonlight/La La Land was exciting and memorable. This was just poor planning."
Anthony Hopkins has addressed the situation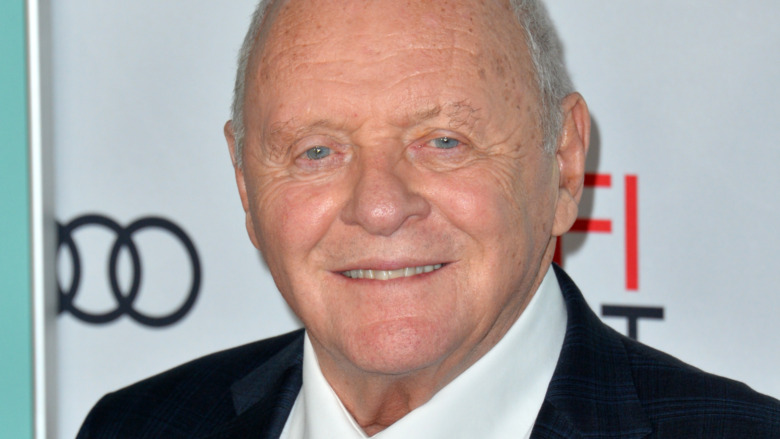 Shutterstock
To the confusion of many viewers at home, though Anthony Hopkins wasn't in attendance at the 2021 Oscars ceremony, he didn't pre-record an acceptance speech to be played at the event if he won. That's usually standard practice if you're unable to make it to the event; alternatively, the nominee can select someone else who can attend to accept the award on their behalf if they end up winning. Hopkins did neither — but he did film an acceptance speech the morning after the 93rd annual Academy Awards, and shared it on Instagram.
Standing in front of a stunning field in his home country of Wales, Hopkins admitted that he didn't expect to win Best Actor for his work as a man struggling with dementia in Florian Zeller's directorial debut "The Father." He took time to honor Chadwick Boseman, express his gratitude to the Academy, and reaffirm that this win took him by complete surprise. 
"At 83 years of age, I did not expect to get this award. I really didn't. [I'm] very grateful to the Academy, and thank you," said Hopkins. "And I want to pay tribute to Chadwick Boseman, who was taken from us far too early. And again, thank you all very much. I really did not expect this, so I feel very privileged and honored."
With this latest Academy Award added to his collection of accolades, Hopkins is now the oldest person to ever win an Oscar — a record that the late Christopher Plummer previously held when he won Best Supporting Actor at the age of 82.