What The Cast Of The Wedding Planner Is Doing Now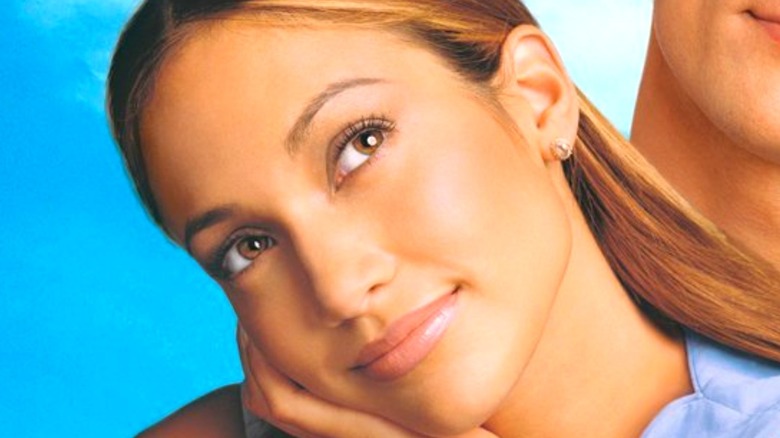 Sony Pictures
It's been two full decades since the beloved romantic comedy "The Wedding Planner" came out. Back when Matthew McConaughey was still doing rom-coms, he starred alongside Jennifer Lopez for this sweet and charming flick. Lopez plays the titular wedding planner, Mary Fiore, who is hoping to make partner at her company by taking the reins on the wedding of a major client. Shortly after Mary meets the upcoming bride — high society heiress Fran Donnelly, who is about to wed her long-term boyfriend "Eddie" — and lands this major account, she has a near-fatal accident. However, she is saved by a man named Steve Edison. After spending a magical night together after he saves her, Mary quickly falls for him — just to realize that Steve is the "Eddie" whose wedding she's planning.
It may not be the most critically acclaimed romantic comedy out there, and it definitely has its flaws, but "The Wedding Planner" still makes for a fun watch. The charming cast has a whole lot to do with that, featuring not just Lopez and McConaughey but also rom-com regular Judy Greer and many more talented actors. Here's what the cast of "The Wedding Planner" has been up to since they filmed the movie.
Jennifer Lopez remains a multi-talented icon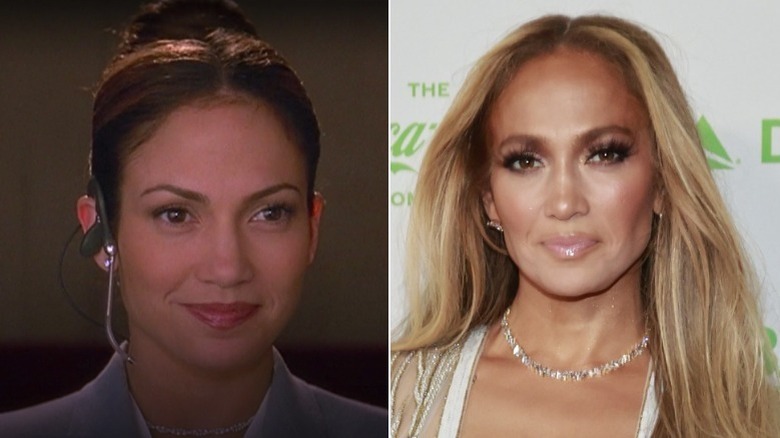 Sony Pictures/Emma Mcintyre/Getty Images
Jennifer Lopez is easily one of the most famous entertainers working today, and her turn as Mary Fiore in "The Wedding Planner" is just one of the many projects on her extremely long list of achievements. On top of recording albums and starring in films, she's also a frequent executive producer. And even with her ever-busy schedule, she's found time to return to the rom-com genre over the years, such as with "Maid in Manhattan," "Monster-in-Law" and, most recently, "Second Act."
It's Lopez's most recent film appearance, however, that has kept people talking. In 2019's "Hustlers," Lopez plays Ramona Vega, a veteran dancer working at a strip club who leads a group of other dancers in a scheme to steal money from the wealthy men who visit their club. Lopez's performance was praised by critics and audiences alike, and her lack of an Oscar nomination was considered the biggest snub of the 2019-2020 award season by many, per Variety. According to IMDB, she currently has a few films in the works, all of which she is both starring in and producing, including rom-com action film "Shotgun Wedding," which is set to premiere summer of next year.
Additionally, she acts as an executive producer on the popular Freeform show, "Good Trouble," which just aired its third season finale in April 2021. As for her music career, Lopez hasn't put out an album since 2014, but she did make serious waves in the music world last year when she co-headlined the Super Bowl halftime show, which the New York Times called "the role she was born to play." Based on her many successes, it seems she was born to play several roles.
Matthew McConaughey moved into drama and had a McConaissance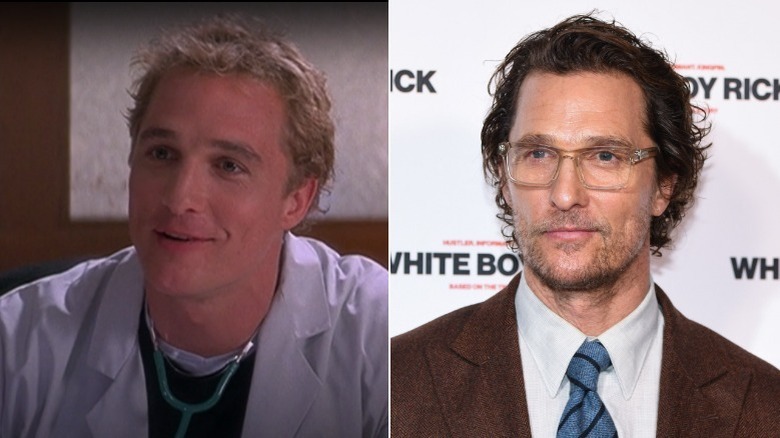 Sony Pictures/Shutterstock
"The Wedding Planner" came out at the beginning of Matthew McConaughey's romantic comedy era, during which he starred in several — from "How to Lose a Guy in 10 Days" to "Ghosts of Girlfriends Past" and more. Nowadays, though, McConaughey is more known for his work in drama — both on television and in film. He even earned a Best Actor Oscar for one of these roles: his portrayal of AIDs patient Ron Woodroof in 2014's "Dallas Buyers Club." And in the TV world, he received a nomination for Outstanding Lead Actor in a Drama Series at the 2014 Emmys for his role as Rustin Cole on "True Detective."
More recently though, he's starred in films such as the mystery thriller "Serenity" in 2019 alongside Anne Hathaway, as well as the 2019 ensemble action film, "The Gentlemen."
Stepping away from the more serious roles and into animated comedy, McConaughey's next project is reprising his voice role of Buster Moon for the upcoming "Sing 2."
Bridgette Wilson-Sampras now lives a private life
Sony Pictures
In "The Wedding Planner," Bridgette Wilson-Sampras plays Fran, the woman that the leading man Steve is supposed to marry. For the part, Wilson-Sampras brings depth and likeability to the role of the woman in the way of the main couple. After "The Wedding Planner," Wilson-Sampras continued playing minor roles in various films and TV episodes, such as the 2005 film "Shop Girl" and a 2002 episode of "Frasier."
After a few more years of acting, however, Wilson-Sampras stepped back from acting roles, and she hasn't appeared in anything since 2008. Her last film role was in "Phantom Punch," the biopic about professional boxer Sonny Liston, and her last TV role was on the short-lived ABC sitcom "Carpoolers" in a guest role.
The only recent project of Wilson-Sampras' listed on IMDB is a voice role for the video game, "Mortal Kombat." she voices Sonya Blade, the same role she played in the 1995 live-action film of the same name. Wilson-Sampras also doesn't appear to have any social media and seems to live quite the private life, so it's unclear what she has been up to since her acting days.
Justin Chambers became a beloved TV star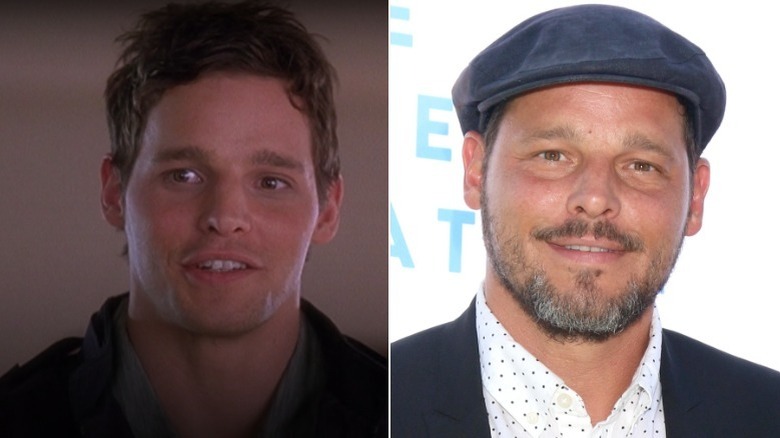 Sony Pictures/Shutterstock
Following his turn as Mary's secondary suitor, Massimo, in "The Wedding Planner," Justin Chambers appeared in films such as 2008's "Lakeview Terrace" and 2013's "Broken City." But it's a television role that has, so far, turned out to be Chambers' most memorable role of his career.
In 2005, Chambers began his arc as Dr. Alex Karev on the wildly popular "Grey's Anatomy," a show that is still going strong with a 17th season on the way. He was a part of the main cast for Seasons 1 through 16 before departing the series. About his departure, Chambers told The Hollywood Reporter that while it was tough to say goodbye to his character, he wants to "diversify [his] acting roles and career choices." According to IMDB, Chambers has no new projects in the works right now, nor does his Instagram hint toward anything brewing for the actor. We'll just have to stay tuned to see what Chambers decides to work on next.
Judy Greer is more than just the best friend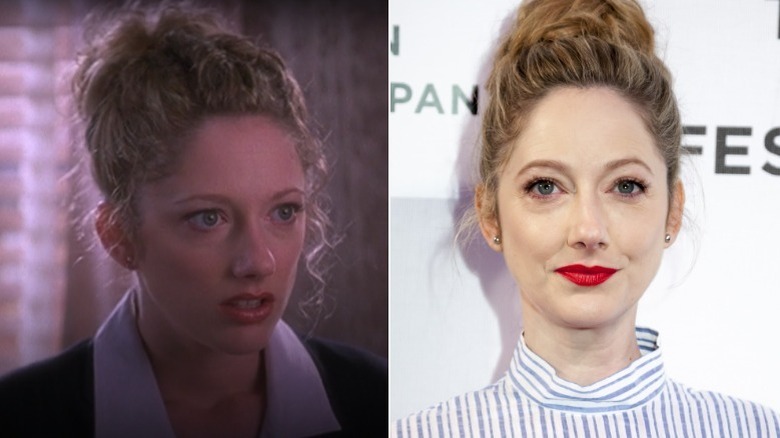 Sony Pictures/Shutterstock
Judy Greer excels as Marie's best friend and right-hand woman, Penny, in "The Wedding Planner." It's really no surprise that Greer made a name for herself playing the best friend in romantic comedies — as she did in "13 Going on 30," "27 Dresses," "Love Happens," and others.
Despite the best friend role being what Greer is most known for, she has been working consistently — and frequently — over the years on a plethora of projects. Most recently, Greer has been doing a lot of voice work, such as portraying various roles on "Family Guy" and as the titular character on the PBS kids show, "Let's Go Luna!"
She also currently has several upcoming projects, with the next one being "Halloween Kills," the sequel to 2018's "Halloween." Greer will reprise her role as Karen Nelson. After "Halloween Kills" is released this October, her next projects include the ghost story "Lady of the Manor," as well as playing the real life Nancy Howe, confidante to First Lady Betty Ford, on the upcoming Showtime anthology series "The First Lady."