The Movie Like Wild Child That Teen Comedy Fans Need To See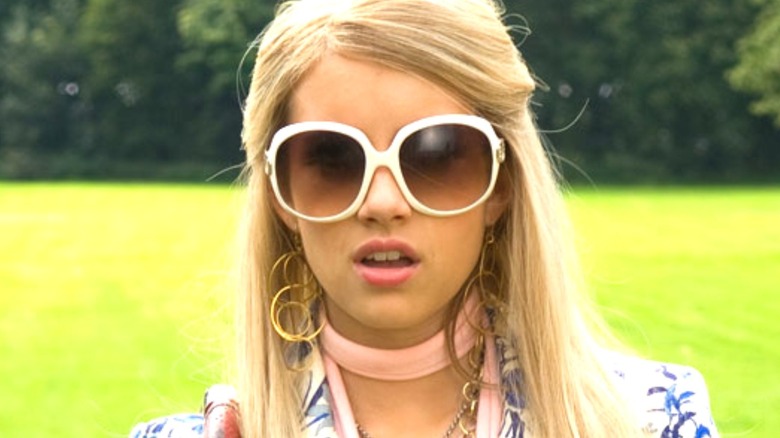 Universal Pictures
For fans of 2000s teen comedies, 2008's "Wild Child" was essential viewing. The romp stars Emma Roberts as Poppy Moore, a spoiled rich kid from Malibu who engages in enough reckless behavior to convince her father that she needs to go away to boarding school, but an institution a couple of cities away just isn't enough. No, he sends her off all the way to England so that she can learn to be a proper lady, but not before getting in plenty of trouble at her new school first.
The film's found new life ever since it became available to watch on Netflix. Whether you're watching it for the first time or just want to revisit it to feel like a preteen again, it's very much worth your time. In addition to a stellar cast filled out with the likes of Alex Pettyfer, Juno Temple, and Nick Frost, the film also had a killer soundtrack full of 2000s bops from Rihanna, Nelly Furtado, and more.
Teen comedies have come a long way since 2008, and if you want to see what the genre is capable of accomplishing these days, then we have the next movie recommendation you should add to your watch list.
Booksmart offers a contemporary spin on the teen comedy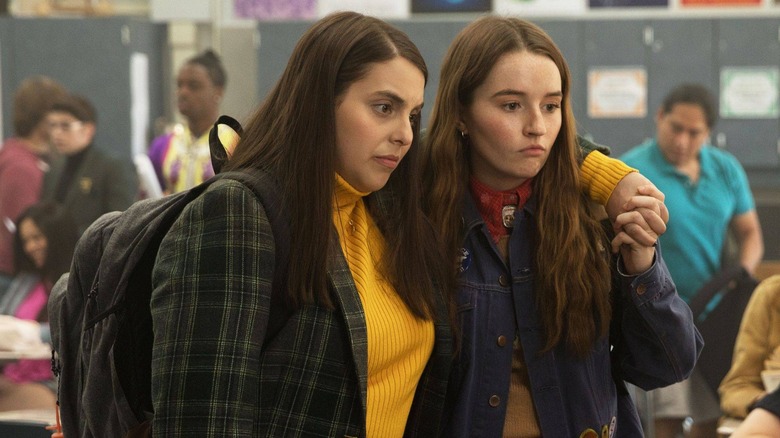 United Artists Releasing
Poppy Moore may have destroyed all of her dad's girlfriend's belongings, but Amy (Kaitlyn Dever) and Molly (Beanie Feldstein) end up taking hallucinogenic drugs and spinning out in a car in "Booksmart," so perhaps it's safer to say they're the real wild children. The 2019 comedy follows the "good" students who decide to engage in one last night of debauchery before they graduate from high school, getting into all kinds of zany mishaps. Of course, it's not all hijinks and vomit jokes as the two leads end up getting a better handle on their friendship and truly learn what they need out of life. 
No matter how you like your teen-centric films, "Booksmart" offers a little bit for everyone. As Max Weiss from Baltimore Magazine explains, "The film is peppered with jokes — some highly clever, some merely raunchy, as the genre demands — but it also has a beating heart." The movie may be packed to the brim with comedy, but there's also a sweet core there that will make you look back at your own high school experience and reconsider how much you cared about what clique you were in and what people thought of you. Whether that hindsight is met with nostalgia or horror is up to your own personal experience. 
"Booksmart" shows the teen comedy isn't going away any time soon, and this one also contains some stellar comedic performances from heavyweights like Will Forte, Lisa Kudrow, Jessica Williams, Jason Sudeikis, and Billie Lourd. "Booksmart" is available to watch on Hulu, so check it out now if you haven't already.