The Feel-Good Emma Roberts Comedy Crushing It On Netflix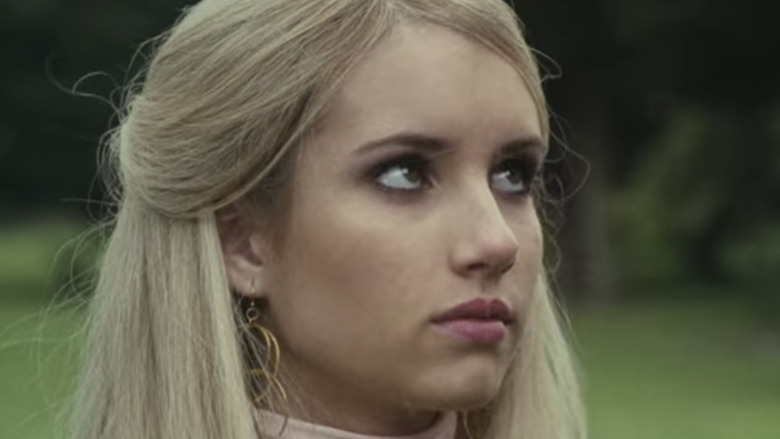 Universal Pictures
As we get further into the 2020s, 2000s nostalgia is on the rise. For many people, this means revisiting some favorite films of the era. It was a great time for teen comedies, with hits like "Mean Girls," "Freaky Friday," "She's The Man," "Bring it On," and more, and the surplus of streaming services has made it easier than ever for audiences to revisit their favorite classics. Netflix is home to many of these hits, and one in particular has recently been making waves.
"Wild Child," the 2008 comedy starring Emma Roberts, has been crushing it on the streaming giant. The film wasn't a hit with critics, holding a mere 41% approval rating on Rotten Tomatoes. After less than stellar box office returns in the United Kingdom and Australia, Universal chose to cancel the film's North American theatrical release, choosing to release direct-to-DVD instead. Yet regardless of "Wild Child's" initial reception, fans have been loving the charming, clever comedy on Netflix.
Wild Child is a familiar watch for those who were teens in the 2000s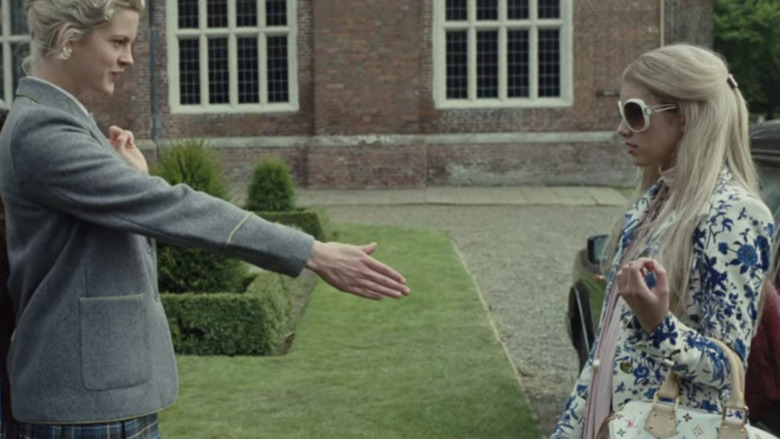 Universal Pictures
Emma Roberts stars as Poppy, a spoiled and incorrigible Malibu teen who is shipped off to boarding school in England so she can learn how to behave. Desperately wanting to get home to her affluent life in California, Poppy attempts to get expelled, and hijinks ensue. Along the way, though, she learns the importance of friendship and that maybe acting with kindness is a better way of life. 
"Wild Child" also stars future "Elementary" actor Aidan Quinn as Poppy's frustrated father and popular British television actress Georgia King as antagonist Harriet. Notably, "Wild Child" also stars the late, great Natascha Richardson in her final onscreen role as headmistress Mrs. Kingsley, as she would tragically die from a brain injury less than a year after the film's release.
While "Wild Child" may not be the most ambitious or unpredictable of teen comedies, its great 2000s aesthetic and soundtrack make it a comforting watch for anyone who was a teen during that era.