Where Was Sailing Into Love Filmed?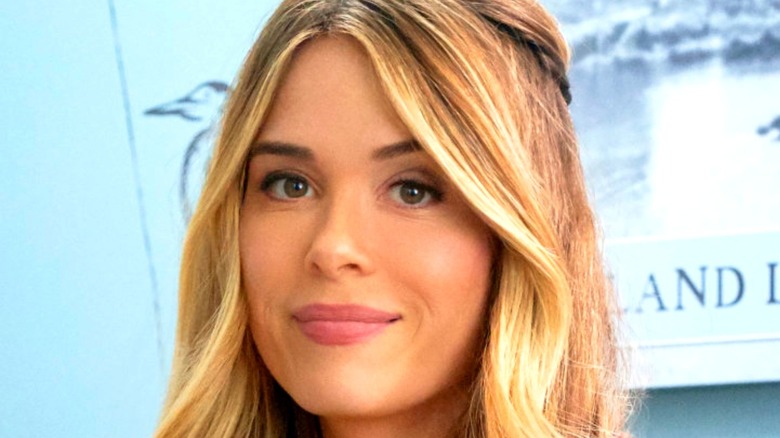 Hallmark Channel
Not many Hallmark movies look as good as "Sailing Into Love" does. The TV romance movie, which premiered on The Hallmark Channel in May 2019, is notable mostly for its unique setting and stunning locations.
Directed by Lee Friedlander, "Sailing Into Love" follows a biology teacher busy managing her responsibilities as a bridesmaid for three different friends while also teaching a summer enrichment class at a piece of land known as Blue Island. Her summer plans take an unexpected turn, though, when she discovers that a land developer is planning on building a resort on Blue Island. She decides to fight to protect the island from being irrevocably changed by the developer. The cast is led by Leah Renee as Claire, the biology teacher intent on protecting Blue Island, and Chris McNally as Tom, the boat captain who decides to help Claire in her fight.
More than anything, the real charm of "Sailing Into Love" comes from its beautiful filming locations, and while the destinations mentioned throughout it are fictional, the Hallmark original movie did film in and around real places.
Sailing Into Love's filming locations revealed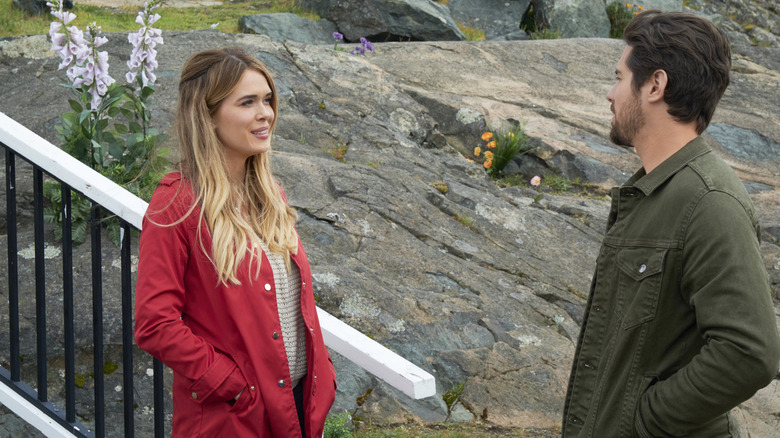 Hallmark Channel
Given just how breathtakingly gorgeous the locations featured throughout "Sailing Into Love" are, viewers have been understandably curious about where the Hallmark original movie was filmed ever since it made its official debut on the channel almost two years ago. Fortunately, they don't have to wait any longer to find out the TV movie's filming details.
"Sailing Into Love" was filmed in Canada's British Columbia region (via Republic World), and primarily in a town called Victoria. Parts of the scenic TV movie were also filmed near the Fisgard Lighthouse in the same region, and the lighthouse can actually be seen several times throughout "Sailing Into Love." The Hallmark Channel original movie also filmed a handful of scenes in Langford, a city on Vancouver Island in British Columbia. Combined, the various locations work to give this romance its charming, escapist quality.
Now, fans of the Hallmark original know exactly where they need to go if they want to visit any of the locations showcased in "Sailing Into Love."