The Facts Of Life Actors You May Not Know Passed Away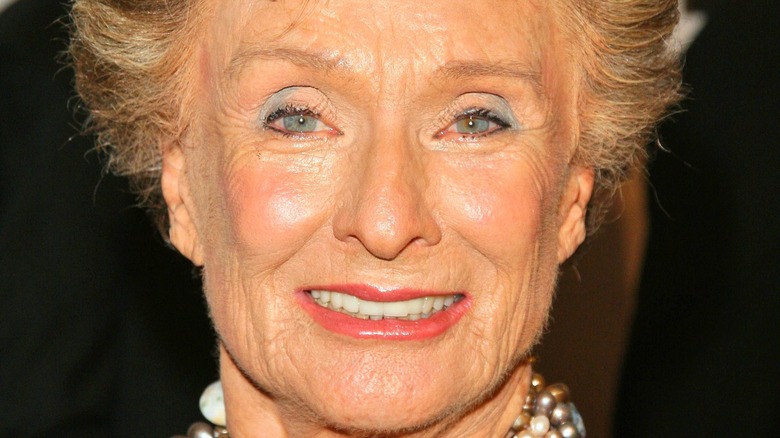 Shutterstock
"You take the good. You take the bad. You take them both, and there you have the facts of life." For nine seasons, TV audiences sang along to the theme song from NBC's "The Facts of Life." A spin-off of "Diff'rent Strokes," "The Facts of Life" focused on a handful of students attending the fictional all-girls boarding school, Eastland School. Viewers could not get enough of spoiled Blair, rough-around-the-edges Jo, roller-skating Tootie, and naive Natalie, as well as matriarchs Mrs. Garret and Beverly Ann Stickle, who made sure the girls in their charge never strayed too far from the moral and ethical path.
In addition to its nine seasons, "The Facts of Life" also had three made-for-TV movies, one set in Paris, another in Australia, and the third set in the States 13 years after the series' conclusion. The third film, "The Facts of Life Reunion," aired in 2001 and serves as the last time we'll see the gang (minus Nancy McKeon's Jo) gather together. Since the reunion, some of the actors have died.
Charlotte Rae as Mrs. Garrett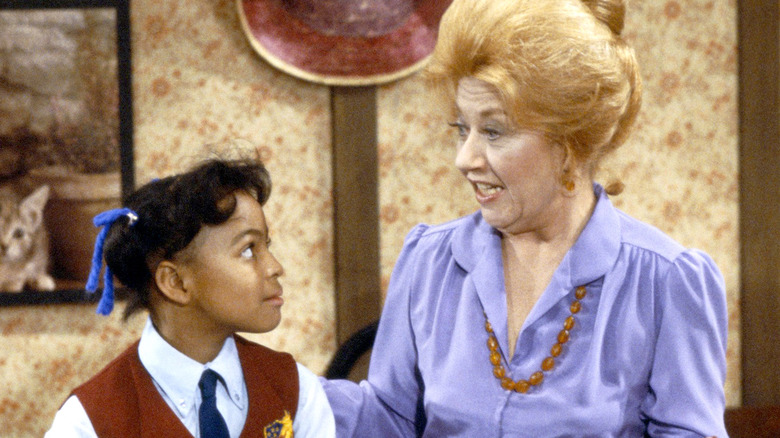 NBC
Charlotte Rae first played Edna Garrett on NBC's "Diff'rent Strokes." Garrett served as the housekeeper for Phillip Drummond, his daughter Kimberly, and his adopted sons Arnold and Willis. In the last episode of "Diff'rent Strokes" Season 1, which serves as a backdoor pilot for "The Facts of Life," Mrs. Garrett accepts a temporary position at Kimberly's boarding school, Eastland. Mrs. G returned to 'Diff'rent Strokes' for the first half of its second season before leaving to take a permanent position as housemother at Eastland.
Rae spent seven seasons looking after her girls, first as their housemother, and then later their dietician, boss, and business partner. Feeling the character had run its course, Rae departed the series in the eighth season's premiere, with Mrs. Garrett and new husband Dr. Bruce Gaines heading to Africa as part of the Peace Corp. Prior to her death in 2018 at age 92 (via The Hollywood Reporter), Rae spent her post "The Facts of Life" life largely doing voice work for a number of projects. Edna Garrett remains her most famous role. 
Cloris Leachman as Beverly Ann Stickle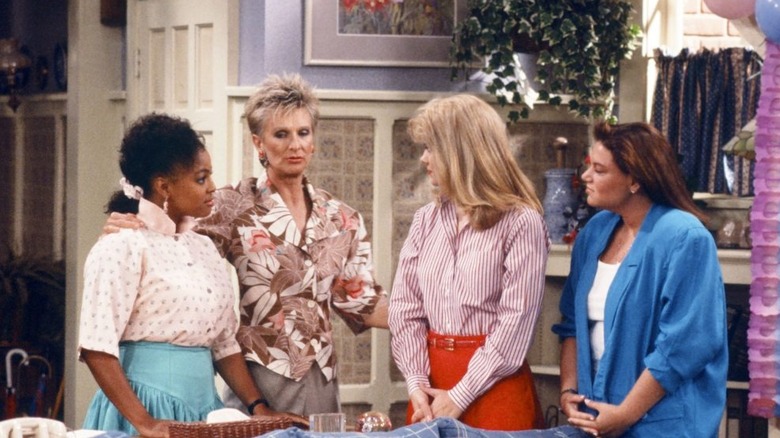 NBC
With Charlotte Rae's departure, NBC wanted another mother figure to join the cast. They turned to Cloris Leachman, whose previous work in television and film had earned her five Primetime Emmy Awards, an Academy Award, and a Golden Globe. Leachman entered "The Facts of Life" during the eighth season's premiere as Beverly Ann Stickle, Mrs. G's sister. A divorcee, Stickle picked up where her sister left off, nurturing and guiding the four young women at the show's center. Leachman stayed in the role for two seasons until the series ended in 1988.
After "The Facts of Life," Leachman had recurring guest appearances on "The Ellen Show," "Malcolm in the Middle," and a starring role on "Raising Hope." Her last television role came in 2019's revival of "Mad About You." Over her career, Leachman received a record-breaking 22 Primetime Emmy Award nominations, winning eight (she and Julia Louis-Dreyfuss are tied for the most wins). Her resume boasts nearly 290 acting credits. Leachman died in January 2021 (via USA Today).