The Anime Movie You Didn't Realize Starred Cloris Leachman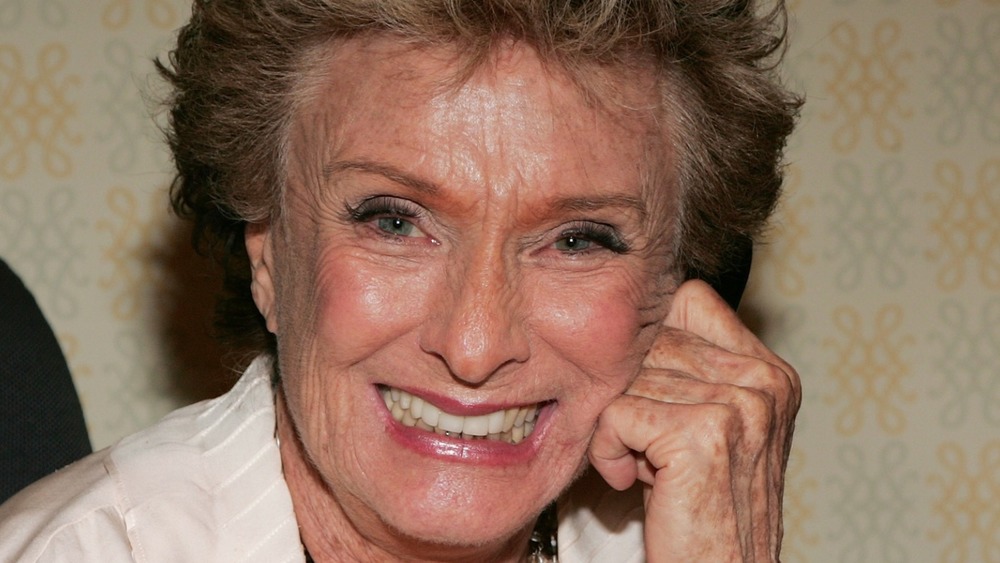 David Livingston/Getty Images
After Cloris Leachman died in January 2021 from natural causes, the star was remembered throughout Hollywood as not just a comedy legend but a multifaceted entertainer who excelled at everything she set out to do. In addition to her record 22 Primetime Emmy nominations and 8 wins for classic sitcoms ranging from The Mary Tyler Moore Show to Malcolm in the Middle, she was a revered dramatic actress who won an Oscar for her heart-wrenching supporting turn in 1971's The Last Picture Show.
Yet there's one side of Leachman's career that doesn't get talked about enough: her experience as a voice actor. Starting with the 1977 Japan-USA co-production The Mouse and his Child and up until last year's The Croods: A New Age, Leachman built a notable body of voice roles, often being called in to lend her distinctive rasp and peerless comedic timing to English dubs of Japanese-language films. She even had a role in the infamous CGI disasterpiece Foodfight! – one of those movies you may have loved as a kid but wouldn't watch now.
On two occasions, Leachman's work helped beef up the American releases of beloved Studio Ghibli films. In 2008, she had a small but memorable role in Ponyo as Yoshie, one of the four old ladies that protagonist Sôsuke visits at the home for the elderly where his mother works. But just a few years before going in to record for Ponyo, Leachman built her Ghibli cred playing one of the studio's most iconic characters.
Cloris Leachman played the memorable Captain Dola in the English dub of Castle in the Sky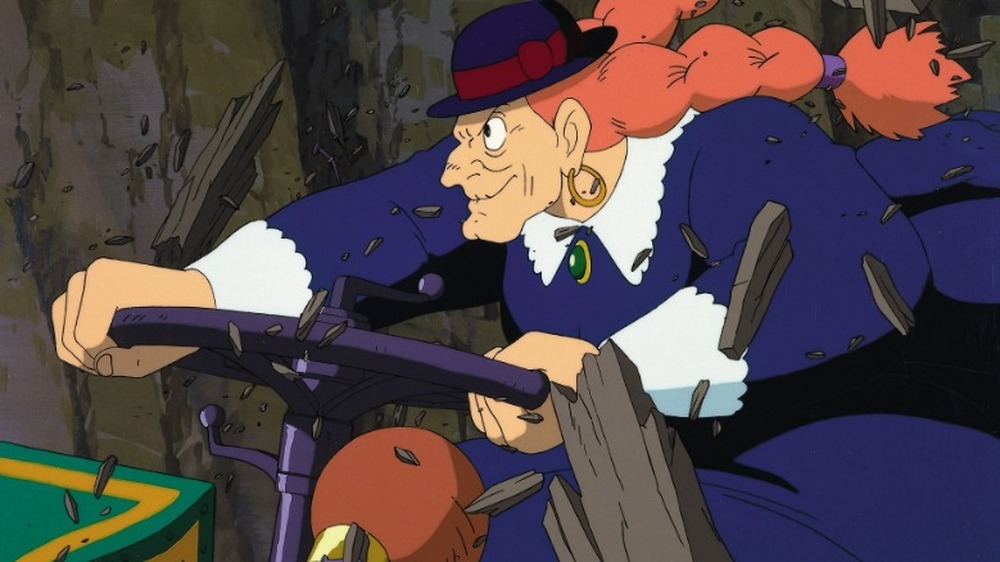 Toei
The very first Studio Ghibli film, Castle in the Sky, was released in 1986 in Japan, where it immediately made a huge impact. To this day, its story of two kids trying to protect a magic crystal from military agents is credited with sparking the steampunk craze that has since seeped into everything from Japanese video games to manga (per GameSpite). Yet in the United States, the anime movie remains one of the lesser-known Ghibli classics, in large part because of the underwhelming English dub it received upon its original release.
It wasn't until Disney picked up Castle in the Sky for DVD distribution in the '90s that the forgotten fantasy movie found its audience in North America. Cloris Leachman was among the many stars hired by the studio to revamp the English-language version, and she made for a particularly winning match with her character. The role of Dola, the larger-than-life pirate captain who ruthlessly chases the heroes down, was described by Leachman in a behind-the-scenes interview as "who I am, extended to the Nth degree."
One of director Hayao Miyazaki's signature strong female characters, Captain Dola is a legend among diehard Ghibli fans — and the subject of endless fanart and cosplaying — due to her strong comedic personality, distinctive design, fearless leadership, and the surprising layers she reveals as the story progresses. It's only right that she should have been given life by an equally towering performer. In fact, in addition to being an underrated masterpiece, Castle in the Sky offers one of the very best examples of the versatile genius we lost when Leachman left us.