Girlfriend, Girlfriend - What We Know So Far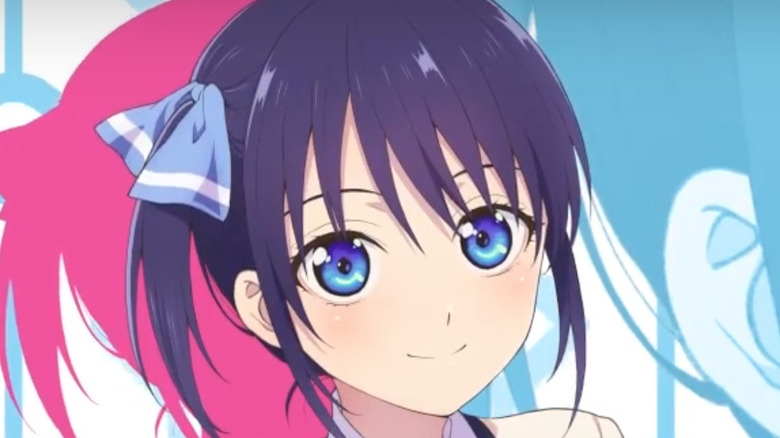 Tezuka Productions
Manga and anime have become increasingly popular in the last few years, with series covering countless genres. One type that has caught the attention of many readers and viewers is harem and reverse-harem, which focuses on a male or female character surrounded by many love interests. Popular examples include, "Date a Live," "Ouran High School Host Club," and "Kiss Him, Not Me."
Last March saw the beginning of a new harem manga series, "Girlfriend, Girlfriend." Written and illustrated by Hiroyuki — also known for "Dojin Work," "The Comic Artist and his Assistants," and "Aho-Girl" — "Girlfriend, Girlfriend" began serialization in Kodansha's "Weekly Shonen Magazine." As of April 2021, five tankobon volumes have been compiled.
Only a few months following its debut, it was announced in the 51st issue of "Weekly Shonen Magazine" and on the series' Twitter, that a "Girlfriend, Girlfriend" anime was in the works.
Here's everything we know so far about the release date, cast, and plot of "Girlfriend, Girlfriend."
When is Girlfriend, Girlfriend premiering?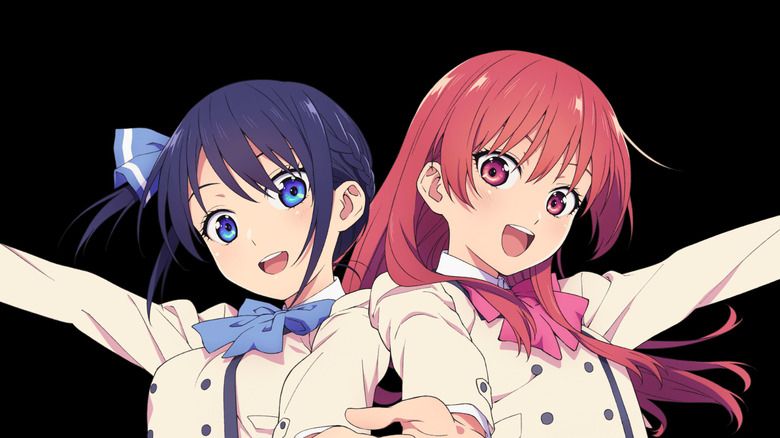 Kodansha
According to Anime News Network, a stage event at AnimeJapan 2021 revealed that "Girlfriend, Girlfriend" will get its anime debut in July 2021. Tezuka Productions will be animating the series — the company has also produced older anime such as "Astro Boy" and "Black Jack" — with Keiichiro Ochi of "Skip Beat" and Akiko Toyoda of "Inuyasha: The Final Act" serving as the scriptwriter and character designer, respectively.
AnimeJapan 2021 also released a teaser trailer which, in addition to letting fans know the release date, showed off Toyoda's character designs, other production members, and the cast.
Though eager viewers will have to wait another two months, the trailer reveal on Twitter has left many fans reeling with excitement. It currently has over 10,000 likes and over 4,000 retweets. There have been many positive comments about the character designs and the casting, both of which have been called "perfect" and "gorgeous."
Who is in Girlfriend, Girlfriend?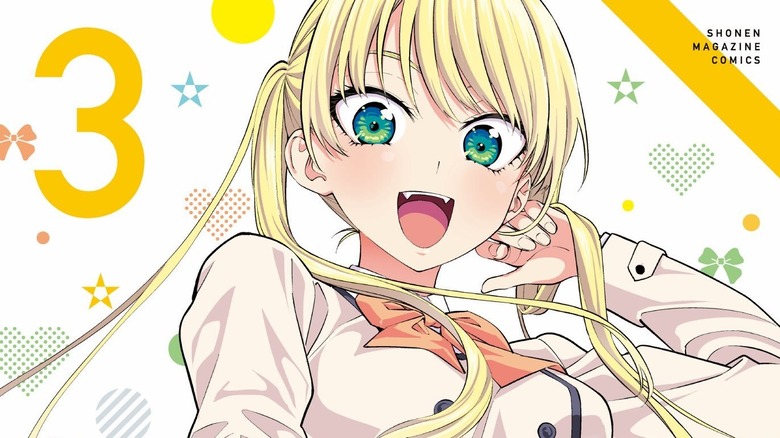 Kodansha
While we do not yet know if the anime will be getting an English dub, thanks to the teaser trailer, we do know the names of the Japanese cast that will lend their voices to the characters.
The main character, Naoya Mukai, will be portrayed by Junya Enoki. He has recently become familiar to "Inuyasha" fans for voicing the adult Sota Higurashi, Kagome's younger brother and the adoptive father of Towa in "Yashahime: Princess Half-Demon."
Enoki will also be joined by other well-known seiyuus, each of which will be playing one of Naoya's potential girlfriends (it is a harem anime, after all). These include Ayane Sakura — known for voicing the bubbly hero Ochaco Uraraka in "My Hero Academia" — as Saki Saki, Azumi Waki — Rem Galleu in "How Not to Summon a Demon Lord" — as Nagisa Minaese, Ayane Taketatsu — Leafa/Suguha Kirigaya in "Sword Art Online" — as Rika Hoshizaki, and Rie Takahashi — Sumi Sakurasawa in "Rent-a-Girlfriend" — as Shino Kiryu.
What will be the plot of Girlfriend, Girlfriend?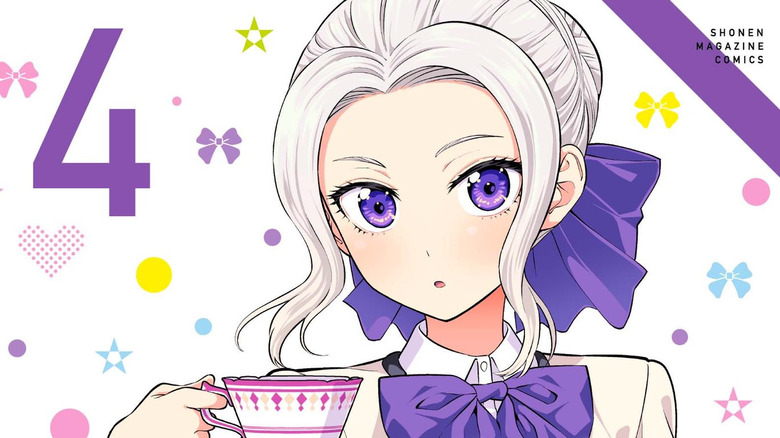 Kodansha
"Girlfriend, Girlfriend" follows a teenage boy named Naoya Mukai. After months, he and his childhood friend, Saki Saki, have officially become a couple. However, when another classmate, Nagisa Minaese, confesses her love for Naoya, he finds her cute and begins to date her as well. Of course, no harem anime would be complete without another couple of girls vying for Naoya's affections: namely, vlogger Rika Hoshizaki and Saki's best friend, Shino Kiryu. 
The anime will probably be faithful to the manga, showing off Naoya's relationships with his girlfriends — and more likely than not, the obsessive nature of Rika, who stalks Naoya and even camps outside his house — as they navigate the struggles of school life and a polygamous relationship.
With 45 chapters of the manga out so far, it is safe to assume that fans will be able to see the first five volumes animated. Anything that comes out after that will most likely be released if the series is renewed for a second season.