Date A Live Season 4 - What We Know So Far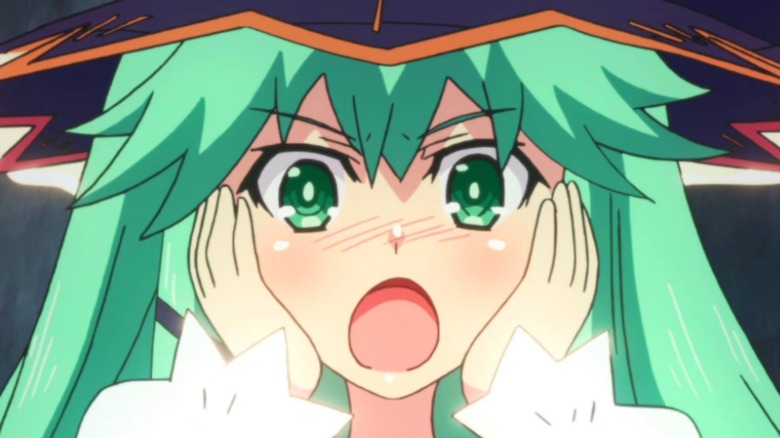 AT-X/MTV
If you're an anime fan, you may have heard of the series "Date A Live." It started as a light novel written by Kōshi Tachibana and illustrated by Tsunako, who is known for her video game design for several PlayStation projects, including 2013's "Date A Live: Rinne Utopia." Fans have also seen the story told in five separate manga adaptations, a theatrical film, a spin-off light novel, and of course, the anime.
First airing in 2013, "Date A Live" is set in Eurasia. Eurasia is plagued with "spatial quakes," the first of which caused the deaths of millions of people. Thirty years later, it is revealed that the quakes happen when Spirits from another dimension enter the real world. In order to stop these quakes, high schooler Shido Itsuka must make use of his mysterious ability to seal the Spirits' powers. However, he can only do that by kissing the Spirit, and he must make sure the Spirit is in love with him.
The anime adaptation has been well-received, with many praising the animation, the plot, the action, the comedy, and the provided fan service. "11/10 Story, 11/10 Art, 11/10 Comedy, 100/10 Kurumi," a reviewer under the name of KatsuiTokisaki said on the Crunchyroll website. It is clear that fans are ready to see more of Shido and his adventures with the Spirits, particularly with Kurumi — known to be the most dangerous one of all.
Here's everything we know about the fourth season, aptly titled "Date A Live IV." Spoilers for the light novels ahead.
When is the release date for Date A Live Season 4?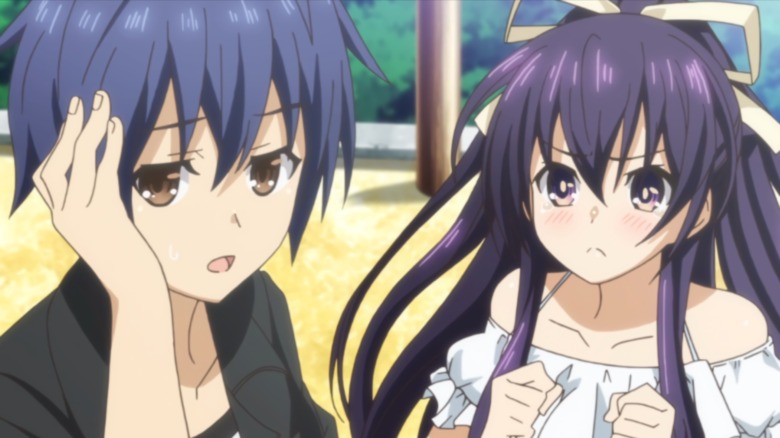 AT-X/MTV
Back in March, it was revealed by the anime's official Twitter account that "Date A Live" is getting a fourth season. In the "super important announcement," there was also a teaser visual featuring Shido and his Spirit (and love interest) companion, Tohka Yatogami — also known as Tenka while in her Inverse form. Once translated, the Tweet confirms that the new season will begin broadcasting during the 2021 anime lineup this October.
Though there is no word as to when exactly the season will air, the news hasn't stopped countless fans from reeling with excitement. It is also likely that it will be available on the anime streaming site Crunchyroll. Though much of Crunchyroll's content is exclusive for premium members, non-premium members need not worry: "Date a Live" Seasons 1 through 3 (and surely, Season 4) are accessible for all anime fans hoping to start or rewatch. 
What will happen in Date A Live Season 4?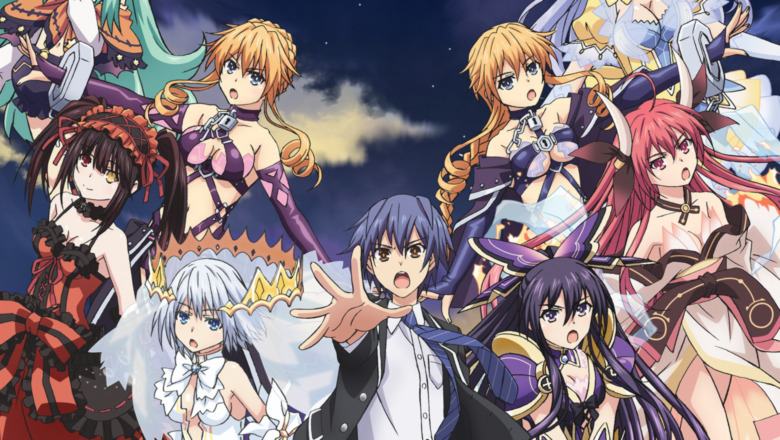 AT-X/MTV
Unfortunately, there's no information as to what the plot of Season 4 will be. However, given that the previous seasons are based off the light novels — Season 3 animated up to Volume 13 — we can assume that, at the very least, the next five volumes are going to be adapted. Those who have read the source material can expect to meet Nia Honjou and Mukuro Hoshimiya, the ninth and tenth Spirits that Shido will attempt to work his charms on, a struggle between Shido and Mukuro, whose possessive nature makes sealing her powers difficult, the return of the malicious Kurumi Tokisaki, who desires Shido's mysterious abilities, and Shido's eventual confession to his Spirits friends about his intents. 
Either way, both fans who have stuck with Kōshi Tachibana's and Tsunako's work and those who are only following the anime are probably super eager to see what's in store for their favorite characters. 
Who's in the cast of Date A Live Season 4?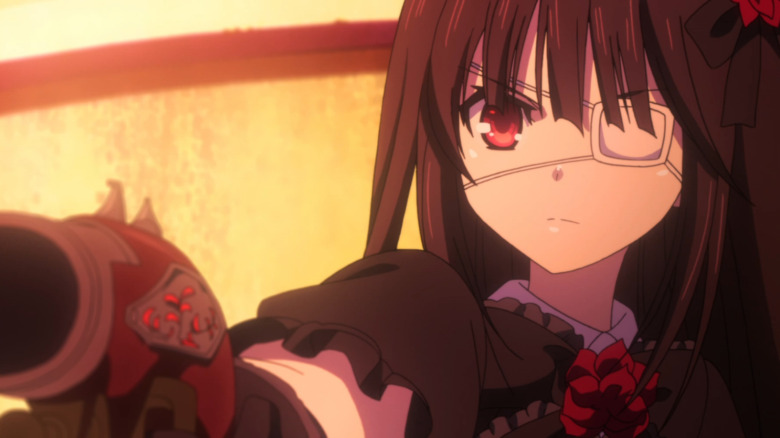 AT-X/MTV
It's too early to know who for sure will be in the cast of the upcoming season of "Date a Live" because new characters from the light novels might be introduced. However, it is safe to expect that the voice actors — both Japanese and English — for the main characters, the Spirits, the members of the Spirit-resolving organization Ratatoskr, and many others of the diverse cast will reprise their roles. 
This will include Nobunaga Shimazaki (Haruka in "Free: Eternal Summer") and Josh Grelle (Fumikage in "My Hero Academia") as Shido Itsuka; Marina Inoue (Armin in "Attack on Titan") and Michelle Rojas (Mion and Shion in "Higurashi: When They Cry") as both Tohka and Tenka Yatogami; Ayana Taketatsu (Azusa in "K-ON!") and Bryn Apprill (Krista in "Attack on Titan") as Kotori Itsuka; Misuzu Togashi (Kaori in "Haikyuu!") and Michelle Lee (Sumire in "Assassination Classroom") as Origami Tobiichi; Asami Sanada (Dejiko in "Di Gi Charat") and Alexis Tipton (Honey in "Space Dandy") as Kurumi Tokisaki; and Takehito Koyasu (Pesche in "Bleach) and J. Michael Tatum ("Kyoya in Ouran High School Host Club") as Kyōhei Kannazuki.