Fans Of 365 Days Just Got Some Exciting News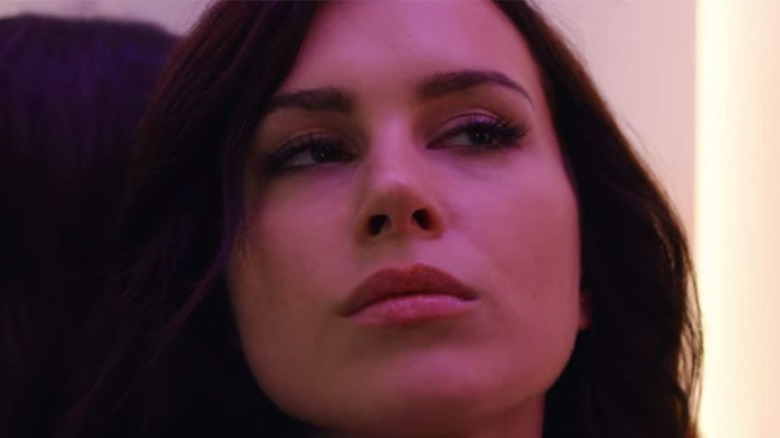 Netflix
Look, your guilty pleasure secret is safe with us. We know you were lusting for any news updates on a potential sequel to "365 Days," last year's controversial Netflix sensation from Poland that the Red Hot Chili Peppers would probably call "hardcore soft porn." The erotic drama tells the story of a man and woman falling in love after he kidnaps her and keeps her prisoner for a year or until she falls in love with him, whichever comes first. The movie is objectively bad, with a 0% score on Rotten Tomatoes, but it got locked-down Netflix subscribers all hot and bothered with its steamy scenes between Italian mafioso Massimo (Michele Morrone) and his Polish captive Laura (Anna-Maria Sieklucka). It reached Netflix's daily Top 10 list in more than 90 countries, and was the fourth-most-searched movie on Google globally in 2020, according to the streaming service (via Deadline).
Well, we have some good news for you, secret "365 Days" fan. It's officially getting not one, but two sequels.
The 365 Days sequel is coming next year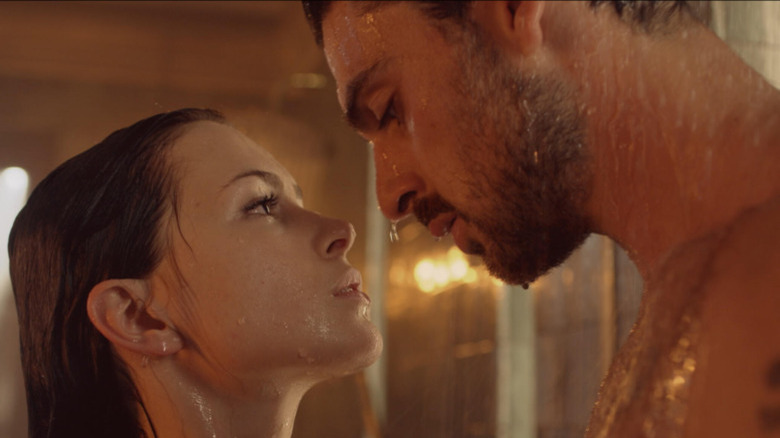 Next Film
Deadline first reported that Netflix has given the green light to the "365 Days" sequels, which will be based on the novels by Blanka Lipińska, who wrote the risqué novel on which the film is based and contributed to the screenplay of the adaptation. The sequels will differ from the first film in that Netflix is making them in conjunction with the original producers, as opposed to buying a completed film like it did with the first. Deadline reports that Netflix will likely take a more "cautious approach" with some of the "controversial themes" now that the streamer has a say in the production. 
According to Deadline, Michele Morrone and Anna-Maria Sieklucka will return as Massimo and Laura, along with Magdalena Lamparska as Laura's friend Olga. Sicilian model and actor Simone Susinna is joining the cast as Nacho, a rival gangster who enters into a love triangle with Laura and Massimo. That love triangle drives the plot of the second chapter.
"I'm hugely honoured that the remaining two parts of my '365 Days' trilogy – 'This Day' and 'Next 365 Days' – will be brought to life on screen by Netflix," Lipińska told Deadline. "I'm so excited to show fans of my novels all over the world this fresh look at the characters and to continue Laura and Massimo's story." The news of the sequels does not come as a surprise, as Lipińska previously told Oprah Magazine that she was working on a script. "I cannot tell you a lot — but there will be more sex scenes, for sure," she promised. "It will be a very hot movie." 
The "365 Days" sequels are expected to premiere on Netflix in 2022.