A Hit New Movie On Netflix Is Causing Some Major Backlash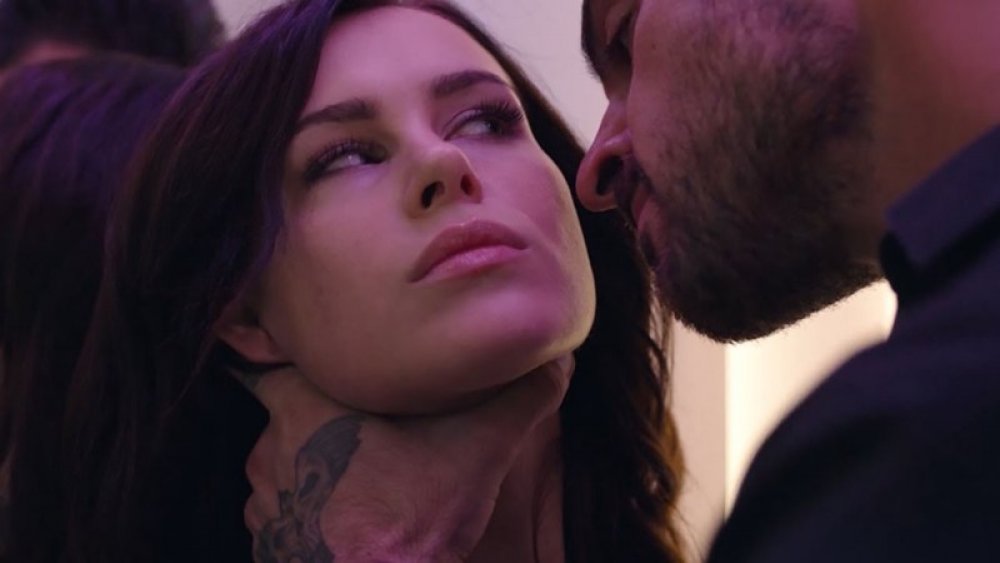 Netflix
Popularity can be a double-edged sword. The latest international hit climbing the charts at Netflix may have viewers rapt, but this risqué Polish film has also stoked some major controversy.
365 dni (known in English as 365 Days) is the title of the steamy Eastern European thriller from directors Barbara Bialowas and Tomasz Mandes that peaked this week at number six on Netflix's. U.S. viewers are showing up in droves for this racy tale of toxic relationships and Stockholm syndrome. The movie's plot follows Laura (Anna Maria Sieklucka), a high-powered executive trapped in a loveless marriage. Early in the film, she is abducted by Massimo (Michele Morrone), a smitten mob boss intent on coaxing her into falling in love with him. Massimo decides to give Laura exactly one year to fall head over heels, while he keeps her as a de facto prisoner. Sounds like a really healthy foundation for a relationship.
This tale as old as time is based on an erotic novel of the same name by Polish author Blanka Lipińska. While the film's plethora of spirited sex scenes has certainly drawn eyeballs for Netflix, some fans are taking to social media to register complaints that the film is too graphic and may be guilty of romanticizing Stockholm syndrome to an unhealthy degree.
365 dni isn't the first erotic novel to attract criticism with its film version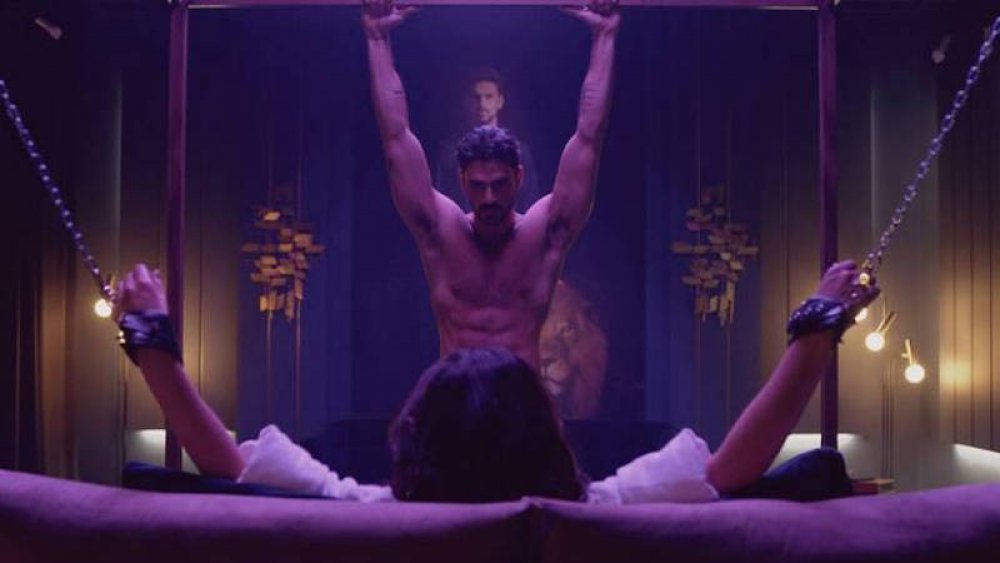 Netflix
Not everybody wants to be titillated by their Netflix picks, apparently. Twitter was buzzing over the weekend with critical comments about 365 dni's depictions of Stockholm syndrome, erotic voyeurism and BDSM that borders on domestic abuse. Lest we not forget, the entire relationship between Massimo and Laura at the center of the film's plot is initiated as a kidnapping and unlawful imprisonment. With different lighting and a less romantic soundtrack, 365 dni would basically be The Room.
@Adiele1 issued a tweet cautioning viewers not to buy into the film's fetishization of kidnapping. "#365dni please remember that there is a huge difference between fantasy and reality. If you are a guy, pls don't get any ideas. No girl wants to be kidnapped and made to fall in love," she wrote.
Twitter user @alexamarie_x summed up the mood on the platform succinctly, writing, "Just finished #365Dni & while the sex scenes were great, the story itself just romanticizes kidnapping & a forced relationship. You basically just watch shawty get Stockholm syndrome."
It wasn't all pearl-clutching in the comment section, however. According to The Observer, many viewers compared the film favorably to another erotic novel-turned-blockbuster, E.L. James' Fifty Shades of Grey, a film that generated two roles that nobody in Hollywood wanted to play. Fans who fell into this camp have already begun the drumbeat to have the rest of Lipińska's series adapted into film. Given the overwhelming response on Netflix, they may just get their wish.