Will There Be A 365 Days 2?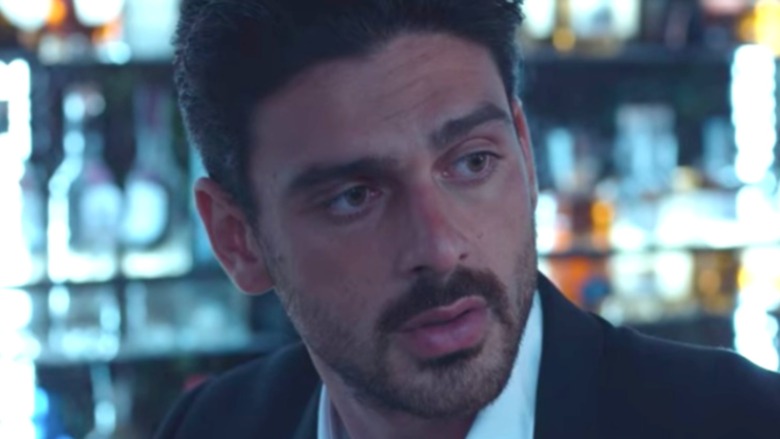 Netflix
Last summer, the erotic thriller "365 Days" became a big (and controversial) surprise hit on Netflix. A lot of people watched the Polish film, but they weren't watching it because it was a good movie. They were watching it for the graphic sex scenes that were almost too steamy for Netflix. It was a throwback to the kind of movie people used to watch late at night on Cinemax, and it connected with audiences looking for something to get their outboard motor running, which "365 Days" and its notorious boat scene did. According to Newsweek, "365 Days" was the most-watched Netflix movie of 2020.
After the success of the film, people naturally began to wonder if there would be a sequel that would continue the story of Massimo (Michele Morrone) and Laura (Anna-Maria Sieklucka), the Sicilian gangster and Polish business executive who fell in love while Massimo was holding her captive until she fell in love with him. At the end of the movie, Massimo and Laura are planning to get married, and Laura has discovered that she is pregnant. As she is preparing to tell Massimo, he learns that a rival mafia family has put a hit out on Laura. As her car goes into a tunnel while they are on the phone, her call drops, leaving Massimo convinced she has been killed. Her car doesn't come out the other side. It's a cliffhanger ending that demands resolution.
The good news for people who want 365 more days is that there's a sequel in the works. The bad news is we have no idea when it will happen.
The sequel is being written now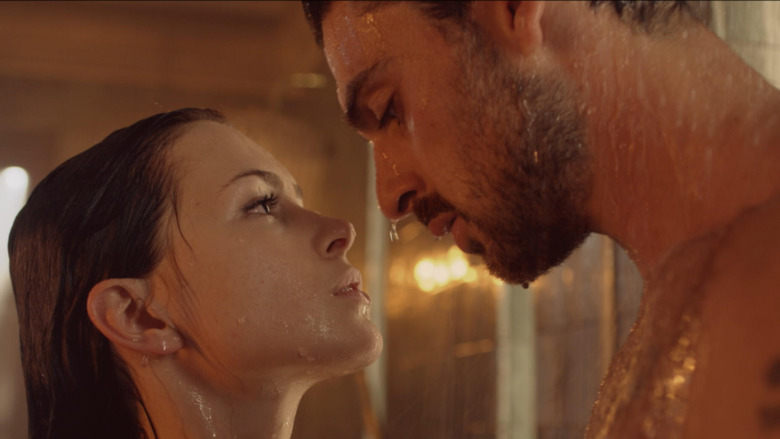 Next Film
"365 Days" — "365 dni" in Polish — is based on a novel by author Blanka Lipińska. Lipińska followed up the novel with two more, "Ten dzień" ("This Day") and "Kolejne 365 dni" ("Another 365 Days"). So there's plenty more material to adapt. And Lipińska is working on the script for the movie sequel, which she's co-writing. She told Oprah Magazine that the movie will be different from the second book in the trilogy. "I wanted to give my fans more than what they'll find in the book and create something new," she said. As for a sex scene as steamy as the one on the boat in "365 Days," Lipińska told the magazine, "I cannot tell you a lot — but there will be more sex scenes, for sure. It will be a very hot movie."
Michele Morrone and Anna-Maria Sieklucka have both indicated that they'll be back for the sequel and said that due to the pandemic, they don't know when or where it will film. There's no release date publicly set. Netflix hasn't publicly confirmed the sequel yet, either, which doesn't mean it's not happening.
As for what will happen in the sequel, if it's anything like what happens in the book, it will be even more over-the-top than the original. According to Oprah Magazine, the sequel finds Laura surviving her assassination attempt, only to get kidnapped by another gangster, Marcelo "Nacho" Matos, and fall in love with him, too. So there's an extremely unhealthy love triangle. Also it's revealed that Massimo has an identical twin named Adriano who's British. So it doesn't sound like the sequel will be able to improve much upon the original's 0% critic rating on Rotten Tomatoes.