How Much The House From Mrs. Doubtfire Actually Sold For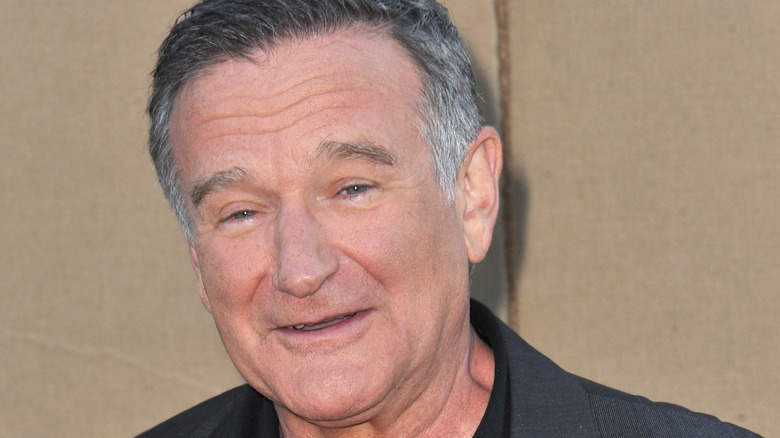 Shutterstock
Throughout his long, successful career as an actor and comedian, Robin Williams played every type of character: zany and hilarious, somber and straight, or dark and menacing. One of his most recognized roles was Mrs. Doubtfire in the 1993 movie of the same name, where fans saw him go the extra mile as a dad determined to see his kids — even when that required masquerading as a British woman to get hired as their nanny.
Almost as memorable as Williams' performance in the movie was the "Mrs. Doubtfire" house, a picturesque four-bedroom Victorian located in San Francisco's Pacific Heights. For years, tourists were drawn to visit and pay homage to their favorite actor, welcomed by the owner, who purchased the house for about $1.4 million in 1997.
Nearly two decades later, when the house went up for sale in 2016, it had an even more storied history, one that would forever link the property at 2640 Steiner Street to Williams. But no one could be sure how the sale would play out. Would memories rooted in the era of "Mrs. Doubtfire" drive the price up or down?
In 2014, the house became a shrine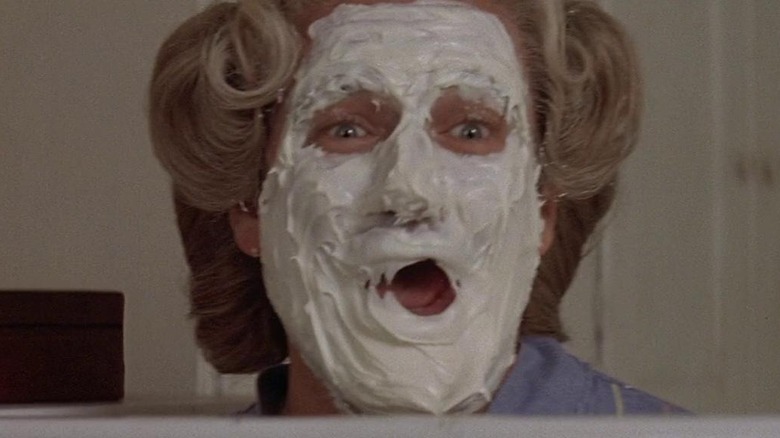 20th Century Fox
When Dr. Douglas Ousterhout bought the "Mrs. Doubtfire" house in 1997, he considered the 3,300+ square foot home only a small bachelor pad. The location was convenient to his office, where he worked as a top craniofacial surgeon to transgender patients, a connection that wasn't lost on him when he decided to make the purchase.
"I turn boys' faces into girls' faces," Ousterhout told NBC Bay Area. "It seemed only natural."
The tourists who came by the house didn't bother him, and he didn't mind even when their visits continued over the years. But in 2014, fans were floored when Williams – who had suffered from depression – committed suicide. They created a temporary shrine outside the "Mrs. Doubtfire" house, leaving flowers, candles, and notes on the front steps. Ousterhout understood their grief, because it was his, too.
"(Williams) was just a great person," he told the NBC affiliate. "It's very unfortunate for the world, but particularly his family."
The Mrs. Doubtfire house fetched a fair price
The following year marked another major event for the "Mrs. Doubtfire" house, when the property nearly burnt to the ground. In early 2015, it was reported that two small fires had been set outside the home, causing minor damage to the front door and the garage door. Fans were outraged. A former patient of the homeowner was arrested and charged with attempted murder, criminal threats, trespassing, arson, and possession of an incendiary device.
In 2016, Ousterhout put the "Mrs. Doubtfire" house up for sale with plans for a wine country retirement. Fans and interested buyers alike had the chance to really see what the property was all about. Listed in September 2016 for $4.45 million, it had plenty to offer along with its celebrity connection.
Attractive features of the "Mrs. Doubtfire" house at the time of its listing included turrets, original woodwork, three and a half bathrooms, a remodeled kitchen, and large open spaces. In November 2016, the property was snapped up for $4.15 million by an unidentified buyer. Hopefully, the new owners are just as friendly to fans today.