Army Of The Dead Star Ana De La Reguera Takes Us Inside Zack Snyder's Unique Zombie Universe - Exclusive Interview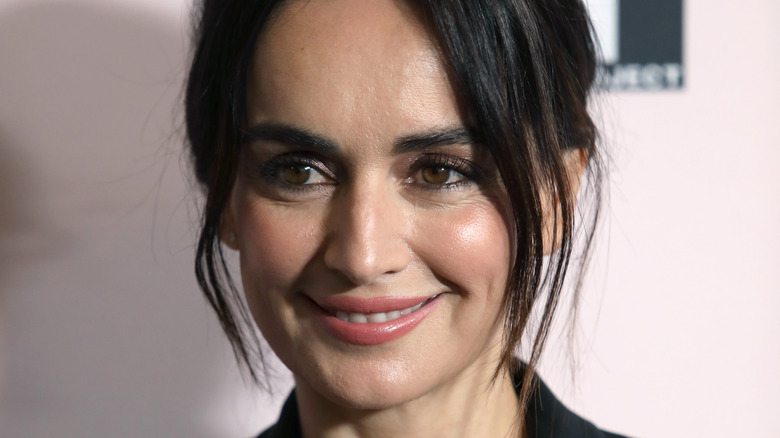 Jerritt Clark/Getty Images
In the 25 years since she made her screen debut in the family adventure series "Azul" in her native Mexico, Ana de la Reguera has done it all, from comedy ("Nacho Libre," "Eastbound & Down," "Jane the Virgin") and drama ("Goliath") to crime thrillers ("Narcos" and "Power") and sci-fi ("Cowboys & Aliens"). And yet, while she made a brief trip into horror with a guest role in Robert Rodriguez's vampire thriller "From Dusk 'til Dawn: The Series," de la Reguera didn't encounter the undead — at least of the zombie variety — until she enlisted in director Zack Snyder's new zombie heist thriller "Army of the Dead."
In the film, which opens in select theaters nationwide May 14 and debuts on Netflix May 21, de la Reguera stars as Maria Cruz, a fellow zombie war veteran and longtime friend of Scott Ward (Dave Bautista). With both veterans struggling to make ends meet, Ward reunites with Cruz to deliver a tantalizing proposal from billionaire business magnate Bly Tanaka (Hiroyuki Sanada): form a band of mercenaries to crack a safe beneath a casino in Las Vegas containing $200 million, a score that will yield the group $50 million. The catch — and it's a deadly one — is that Las Vegas has been walled off from the outside world as a way for the country to contain a zombie outbreak, and the crew has a limited window of time to get the job done.
In an exclusive interview with Looper, de la Reguera talked about her work with Snyder and Bautista, the rigorous training required for the role, and shared her thoughts about the zombie tiger scene that instantly generated buzz after its dizzying debut in the film's trailer.
Ana de la Reguera loves how Zack Snyder handles his characters with care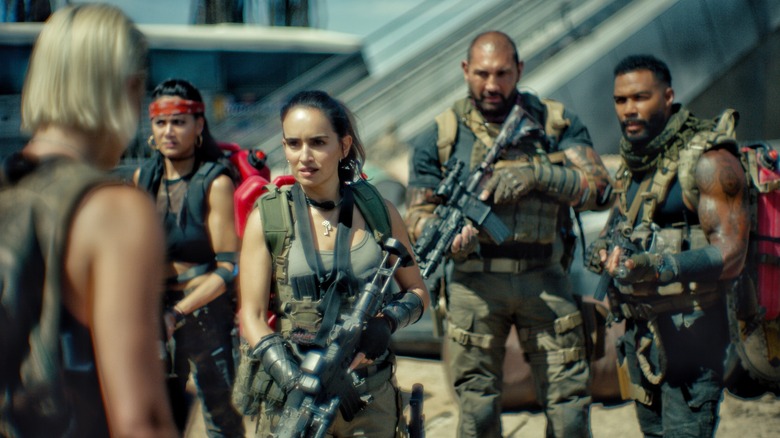 Netflix
I love your character in "Army of the Dead," and I stress the word "character" because when you're in the Zack Snyder zombie world, the characters are just as central to the film as all this zombie chaos that's going on around them. That's a really difficult balancing act to pull off, but Zack did it with "Dawn of the Dead" and again with "Army of the Dead." If you don't have characters to relate to, you're going to lose your audience.
Definitely. Absolutely. I think it is really important. And I think that's why that happened probably with Zack's movie "Justice League" — that he really cares about telling the story of the characters and not just leaving an empty movie about action and guns and zombies. He really cares about what they're going through and their loss. Whatever they are, if they love someone, if they are afraid of something, if they're looking for something in life and it's there. It is really hard to pull that out, because in a movie where you want people to be entertained and excited about the zombies and the special effects, if you don't care about the characters, nothing happens. And then the movie is like, "Eh, whatever, it's one more." But yeah, I think it's really, really difficult to combine, but I think he does it very well.
Ana de la Reguera didn't realize how big her Army of the Dead role was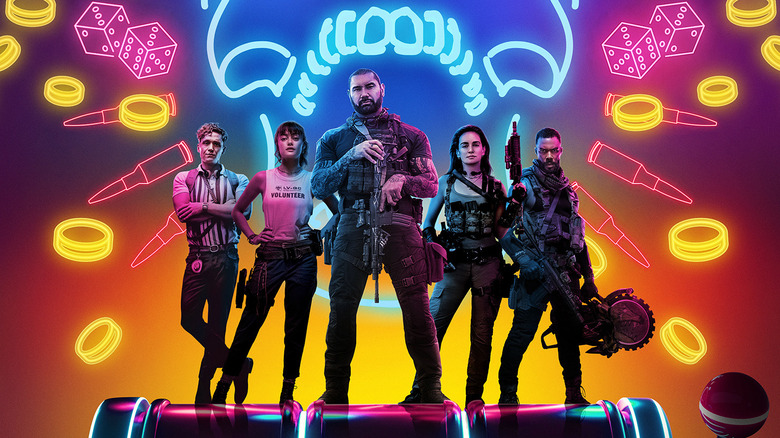 Netflix
You've had such an exciting career with roles in "Narcos" and "Power," with your "Army of the Dead" co-star Omari Hardwick. Plus, I have to tell you "Goliath" is one of my favorite shows in the last five years.
Oh, my God.
So how did you arrive at your role in "Army of the Dead"? Did Zack catch you in one of those projects or a different project?
Actually, no. I got a straight offer from John Papsidera, who is the casting director, and I'd been going with him for a year, auditioning, or screen testing or callbacks, but I never booked anything. And then I think he put my name out there. And obviously, my agents did a great job, too, trying to book the job. But I literally got a phone call like, "Oh, there is this offer from Zack Snyder." And I was like, "I don't think that's the [Zack Snyder] ..." I didn't think that was real, until when they were calling me, and I was Googling, and I'm like, "Oh, I'm right. What the f—? I'm getting a straight offer for this huge movie, big budget. And they want to cast me. They don't want to see me." He's like, "No, no, no. He trusts John. He knows. He just wants you in the movie." And that's how I got it.
So you didn't know that it was for "Army of the Dead" — or did you?
I did. They told me it was "Army of the Dead." They told me it was a Zack Snyder movie. To be honest, I thought it was going to be a small role. I was like, "Oh yeah, for sure — if it's a Zack Snyder movie, and it's a direct offer, maybe it's a small role." And then when I read the part, I was like, "Oh no, this is not a small role, it's actually an ensemble cast and I'm part of this big movie." So I was very pleased and grateful to have this opportunity in my career.
Ana de la Reguera quickly immersed herself in Zack Snyder's zombie realm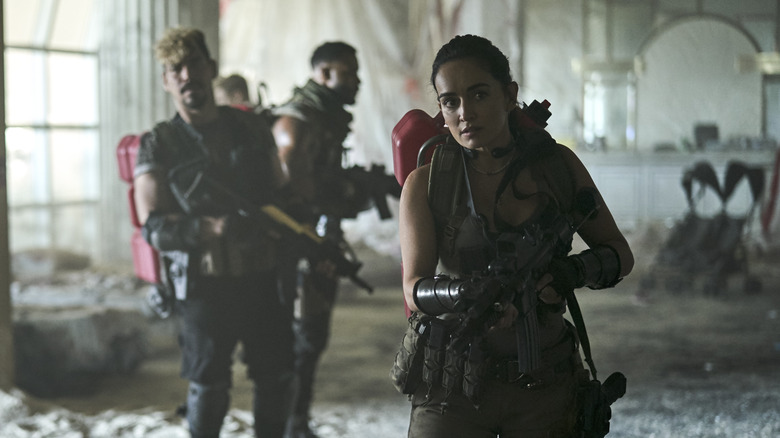 When you were cast, were you familiar with Zack's "Dawn of the Dead"? To me, that took the zombie genre to a whole new level.
I wasn't. I was familiar more with horror movies, or gore movies, but I'd actually never seen "Dawn of the Dead" or zombie movies. Maybe one. So as soon as I booked the role, I watched "Dawn of the Dead," of course, and I loved it. I just love that everything happens in a mall, and I thought that was very wise. It reminded me a lot of like these '80 movies that I love. I think he did an amazing job, because you could see he was a young filmmaker, with not a lot of resources, because probably the budget was very low. But the way he shot it was incredible. You could see a talent there being born. You know? And then right now, having Netflix trust him completely and giving him like, "We trust you, and we respect you as a director, and we respect your vision." I think he felt very happy, and you could tell on set that he was very happy during the movie.
All of the mercenaries in Army of the Dead went through weapons training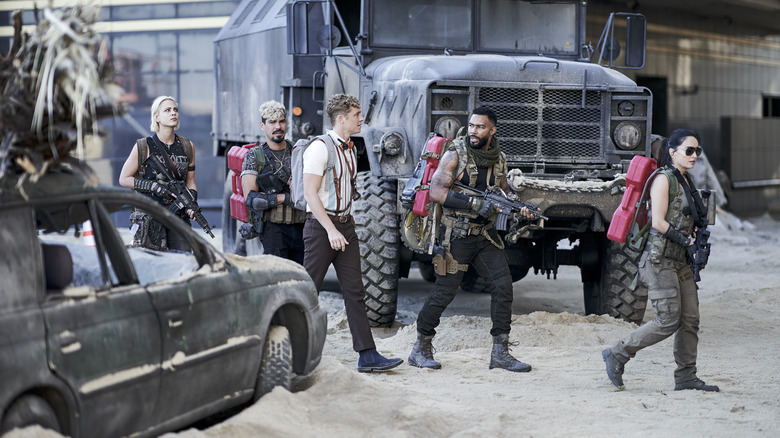 Netflix
Like I mentioned before, you get real relatability with this film. I mean, you can feel these characters emote. But again, you mentioned the guns. When I talked with Matthias Schweighöfer the other day, he told me that you all went through Navy SEAL training for this.
Yes, we did. It was really weird, because also, there were a lot of foreign people in the movie. And Americans are very, very passionate about their guns. I remember in the camp, I felt a little uncomfortable because I was like, "You guys!" And they were super tough guys. And I was like, "Why can't we just use fake guns? Why do we need to learn to use a real gun? Why are we going to this camp?" I was actually uncomfortable and I wasn't happy about it, until I don't know which actor told me, "Well, these experiences will help you something. You'll learn something new." And I said, "Okay." And when I did, I was super grateful, because it's not until you are with a real weapon, such a big weapon, that you have the respect for it, and you don't hold it the same way. Even if it's going to be a fake one, you know the amount of responsibility that you have carrying a weapon. I think that was very useful. It helped me a lot with the character.
And also, we had to know how to use a weapon. Because for example, Matthias doesn't use big weapons, but he had to know how to work as a team. And we all had to do it. And that's hard, too, because there's a lot of rules that you cannot go with a gun like this [motions back and forth] when someone is passing, you have to go down and up. You have to do all these protocols that you have to learn. Yeah, it is very interesting.
Ana de la Reguera says she and Dave Bautista clicked immediately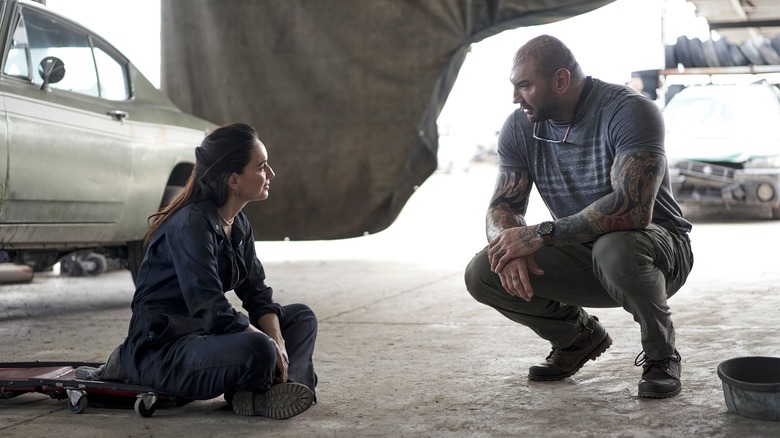 Netflix
I love your scenes with Dave Bautista. In fact, I love all your scenes with your co-stars together, because all the characters are so well-defined. But obviously no one in the heist crew apart from Cruz is closer to Dave's character, which afforded you the opportunity, again, to bring some real depth and real emotion to your scenes together. That had to have been incredibly satisfying, to bring something like that to a zombie movie.
Oh, thank you, yes, and Dave is amazing. We shot the scene, which is my first scene in the movie, where we meet — when he goes to my body shop and asks me to join the team. That was my first day of shooting, and that was the first day I met Dave. I was like, "Hi, nice to meet you." And we all had to shoot this movie like we've known him forever, but we clicked immediately. We became friends in that second, and we were very close during the whole shoot. He's an amazing human being and also a great actor. Who would've thought? I always had conversations with him, and I think he's incredibly talented guy. I really respect him.
Experiencing the passion of Zack Snyder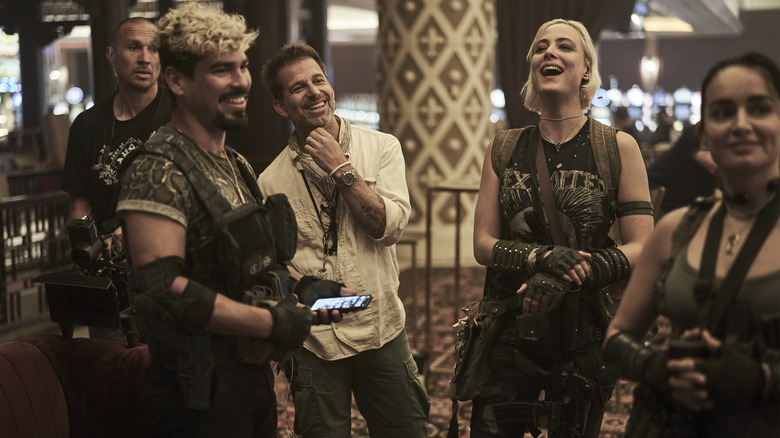 Netflix
There's behind-the-scenes footage with Zack, and obviously there are photos out there, too. You can tell there's so much passion there with him. I would imagine you experienced that passion making this film. Do you think you emerged from this film maybe a changed actor, to an extent, just seeing this guy's process?
Yes, absolutely. What was more surprising for me is the easiness of him. You see this movie, and you think probably it was incredibly difficult to shoot, and there were all these times to take in each take. But he's just there with the camera, and I think he has that sensibility of looking for what's interesting right there, who's doing something that will work for his shot. It's so easy for him. You never saw him suffering or struggling at all. He was just hanging in there. And like the whole time, like he was an actor next to us. I never felt he was a director. I actually forgot about it most of the time, and I had to remind myself constantly, like Zack Snyder is next to me. I'd be like, "Hey, Zack." He's just such a talented guy, to be honest.
And not only that, but to experience the story that he lays out within his zombie universe. In addition to the shamble zombies, obviously, you have this higher cognitive functioning going on with the alphas. It must throw you for a loop when you realize, "You know what? This is something that we've never seen before."
Yeah. The funny thing is, a lot of the times, we didn't know what we were looking at [before the scene was officially completed]. I was as surprised as probably you were when you were watching the movie, because I was like, "Oh my God, we were looking at that." I couldn't believe what he did, not only during the film, but after, with post-production, and the production design, which is amazing, with the CGI, with everything — the music, the editing. I just loved the sensibility of the music — it's beautiful. He shoots in a beautiful way. I have a lot of respect for him. Like you were asking me, I do feel like it was a big lesson for my career, to be able to work with someone that closely.
About that zombie tiger, and what's next with the Army of the Dead prequel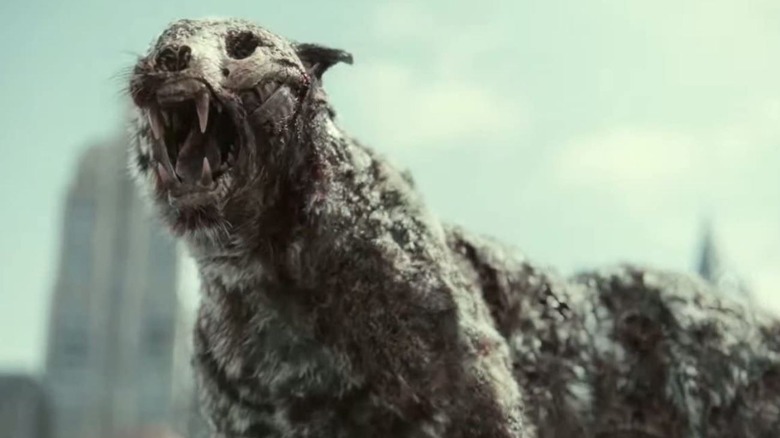 Netflix
Now we can't forget mentioning the zombie tiger.
I remember there was a [shot that was going to become the] zombie tiger, but I thought it was just going to be a regular tiger ... Then when we saw it in the completed film, I was like, "What the f—, Zack? You should have told us!" But I think he's having fun with that, surprising everyone.
Seeing "Army of the Dead" really has me excited for this animated prequel series "Army of the Dead: Lost Vegas," which I know that you're a part of. What about the series or the character can you tell me about at this point?
What I can tell is that you will see a lot of the backstory of the characters, how they started, how this group was put together. And you'll see more of the relationship between me and Dave. That is going to be very, very exciting and interesting to watch. I'm very happy that they're creating this world around the movie, and there's more things coming. You'll see later. But yeah, there's the prequel movie that Matthias is directing. And there's this animated prequel, too, and probably they'll think about a sequel, so I'm excited to be part of this of this franchise already.
I don't expect you to tell me, but I'm really hoping for some zombie tigers in the animated series too.
I don't know about that, because I haven't seen it. I just did my voice, and I actually ... I didn't see anything. I just did the voice with no images, which was insane!
Also starring Ella Purnell, Nora Arnezeder, Raúl Castillo, Tig Notaro, and Garret Dillahunt, "Army of the Dead" opens in select theaters nationwide on May 14 and debuts on Netflix May 21.