Here's Where You Can Watch Every Episode Of Claws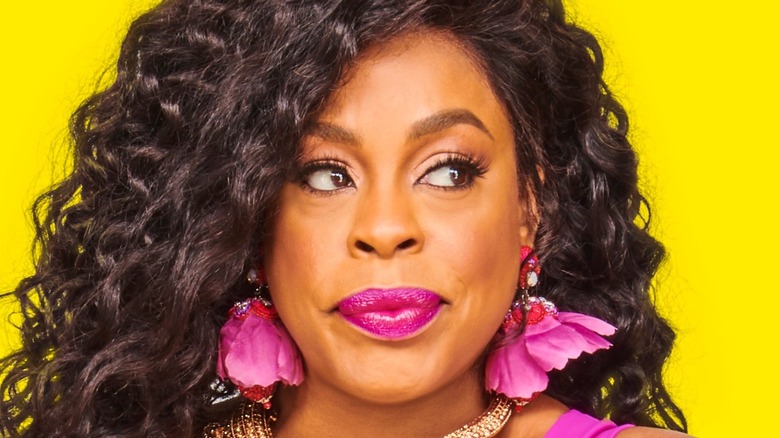 TNT
TNT briefly became a place for exciting and quirky cable dramas. The network –which had previously been content running wrestling, syndicated reruns of "Bones," and little else — became home to shows like "Animal Kingdom," "Good Behavior," "The Last Ship," "The Alienist," and "Claws." Unfortunately, the network appears to be phasing out its original scripted content. "Claws" and "Animal Kingdom" are running their final seasons in 2021, which, according to Entertainment Weekly, leaves "The Angel of Darkness" as the network's only scripted drama with the potential for more seasons. "Snowpiercer" moved to TBS for its first season, and other dramas like "Raised by Wolves" are running exclusively on HBO Max.
"Claws" stars Niecy Nash as Florida nail salon owner Desna Simms. Desna's nail salon serves as a money-laundering front for the Hussey crime family, and the show's three seasons so far saw Desna expand her criminal dealings and vie for power with the Russian mob. The show also stars Harold Perrineau from "Lost," Carrie Preston, Judy Reyes from "Scrubs," Karrueche Tran, Jenn Lyon, and Dean Norris from "Breaking Bad."
Hulu has its claws in Claws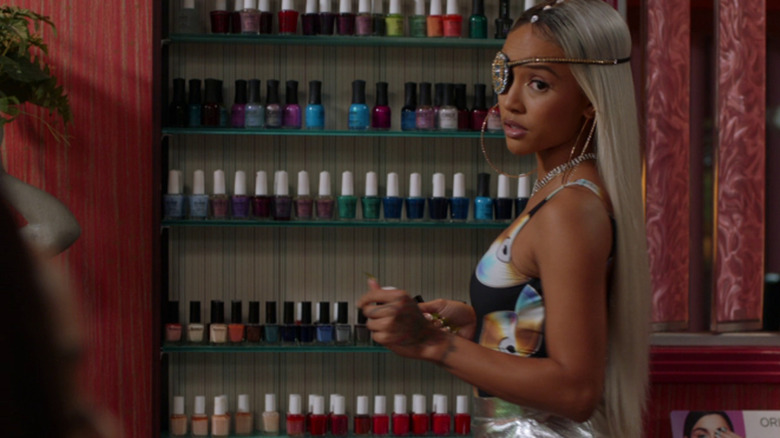 TNT
The first three seasons of "Claws" are available to stream on Hulu. Fans of the show can relive their favorite moments of Florida crime on the streamer, like every time Desna's ragtag group of nail techs clashed with Norris' "Big Daddy." Critics praised "Claws," with Vulture calling Season 3 "perfect summer TV." The show features gorgeous, colorful cinematography, contrasting with the dark nature of its content. Also, there are just so many cute manicures. Obviously, on a show called "Claws," the gals will be featuring some impressive talons.
"Claws" joins other TNT mainstays like "The Last Ship" and of course, "Bones" reruns. The status of "Bones" on Hulu was actually the cause of a lawsuit that lasted five years. "Bones" stars Emily Deschanel and David Boreanaz, as well as Temperance Brennan creator Kathy Reichs, sued Fox for denying full profit participation in signing streaming rights to Hulu. According to The Hollywood Reporter, the suit resulted in $179 million in damages for the plaintiffs. 
Season 4 of "Claws" is set to premiere on TNT on June 6, 2021.