The Historical Romance Hidden Gem You Should Stream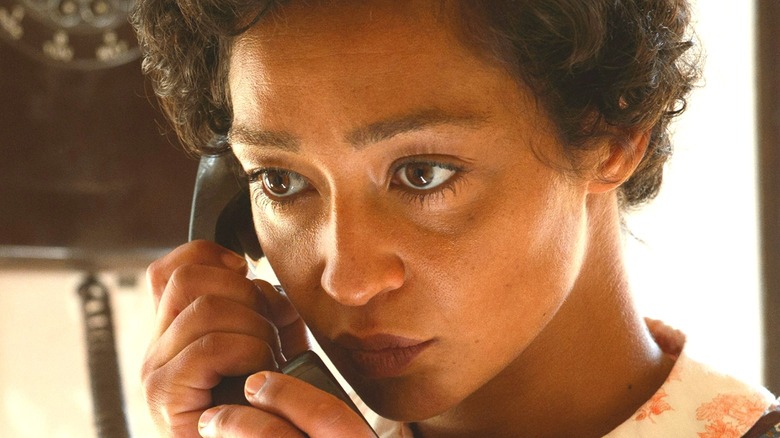 Focus Features
Some of the most compelling stories in film are pulled right from real life — as is the case with 2016's "Loving," one of the brilliant films of the year you may have missed.
Written and directed by Jeff Nichols ("Mud," "Midnight Special"), "Loving" focuses on the story of the couple behind the 1967 U.S. Supreme Court case Loving v. Virginia — one of the most important racial court cases in U.S. history. In 1958, a Black woman, Mildred (Ruth Negga), and a white man, Richard Loving (Joel Edgerton), fell in love and got married, traveling to Washington, D.C. to do so because interracial marriage was still against the law in Virginia, where the couple lived. When they returned home and news of their marriage got out, they were both arrested, as their marriage license was not valid in the state of Virginia. The couple ends up moving to D.C., but long to return to their hometown, leading to the famous court case — which they ultimately won, invalidating the state laws that prohibited interracial marriage.
It's an incredible story, one well worth a viewer's time. While "Loving" was previously on HBO Max, it's currently available to stream on Netflix.
Loving is a touching and engaging historical drama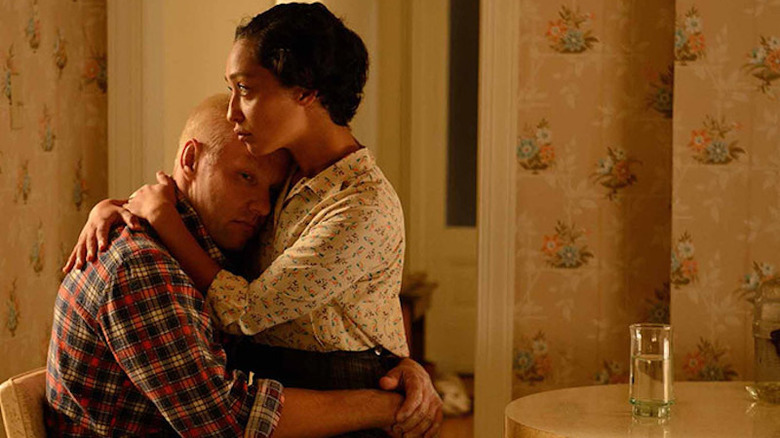 Focus Features
"Loving" received a substantial amount of attention during awards season, following its release in 2016, and for good reason. The performances especially gained a lot of attention, with Negga even receiving a best actress nomination at the 2017 Oscars.
In a rave review, Slashfilm wrote, "Aided by awards-worthy performances from Joel Edgerton and especially Ruth Negga, Nichols delivers an intimate drama that feels all the bigger for keeping its scope so resolutely small." Indeed, the intimacy with which the story is handled is one of the most affecting aspects; instead of producing a court case drama, "Loving" focuses on the couple behind the trial as they navigate the ways in which state laws go against their relationship.
Nichols, as director, has also received his fair share of praise for his skill and firm grasp on the nuances of the story. The Sydney Morning Herald wrote, "This could be the synopsis of a mediocre 'inspirational' telemovie, but Nichols is a very deliberate artist, and 'Loving' is as carefully made as anything he has done." Additionally, n+1 offered a complimentary comparison, writing, "Under Nichols's direction, the film achieves the simplicity and perfection of certain silent films that pitted city life against country life as lovers were separated and reunited."
The outcome of the trial may now be common knowledge, but the course of events that played out to reach that decision — rooted in one couple's struggle — is worth the watch.