Clint Eastwood's Son Scott Knows Tragedy All Too Well. Here's Why.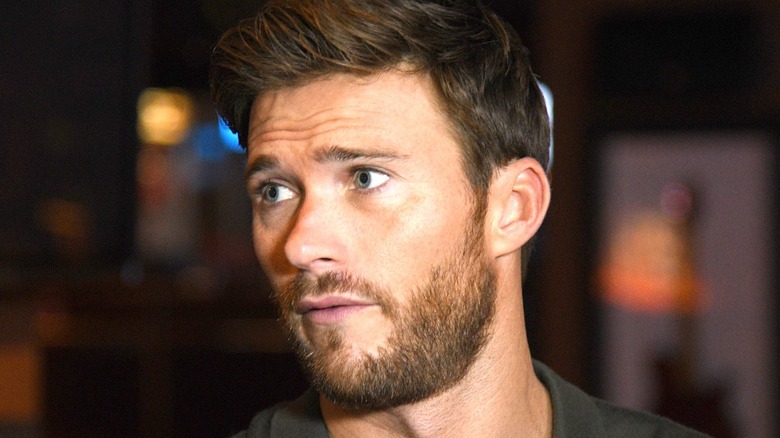 Gary Gershoff / Getty Images
The Barrymores. The Fondas. The Hustons. These Hollywood families, and many others, are in many ways the American version of royalty. Though we may not bow and curtsy in their presence, there is an aura of legacy about them that is both undeniable and inexplicable. In recent years, another clan — the Eastwoods — has risen to join the ranks of Hollywood's greatest families. And just as the Windsors, despite their wealth and luxury, have known their share of scandal, loss, and dysfunction, so too have America's "royal" families, which underscores the old adage that money cannot buy happiness.
Clint Eastwood, the family's patriarch, began his storied career in the 1950s and has woven an undeniable legacy throughout the intervening decades, amassing a long list of acting and directing credits as well as numerous awards and accolades. Now in his 90s, the father of eight has also watched as several of his children followed him into the limelight, including son Scott Eastwood. Though he bears the Eastwood name — and his father's good looks — life for the younger Eastwood has not been without considerable hardships.
Scott Eastwood wasn't always an Eastwood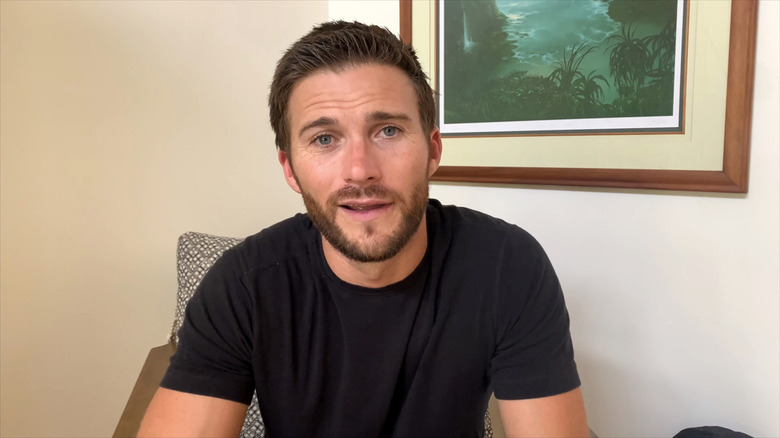 Getty Images/Getty Images
Born in 1986 to flight attendant Jacelyn Reeves, with whom Clint Eastwood was having an affair (per Wide Open Country), Scott spent his adolescence in California and Hawaii. Though the younger Eastwood's birth certificate does not name Clint as his father — "Father Declined" appears instead (per GQ) — the two did have a relationship during Scott's formative years. Speaking to Men's Journal, Scott explained that though his father always had multiple projects vying for his time and attention, Clint was a strong presence in his life.
At the start of his career, Scott refused to trade on his father's last name, going by his birth name, Scott Reeves, when he auditioned for roles. He appeared in his father's films "Flag of Our Fathers" and "Gran Torino" under the name Scott Reeves — roles that his father made him audition for (per Men's Journal). Eventually, as his own star began to rise, Scott adopted his father's famous last name in 2008, telling Interview that he believed his father "always wanted me to."
Scott Eastwood's girlfriend died in a car accident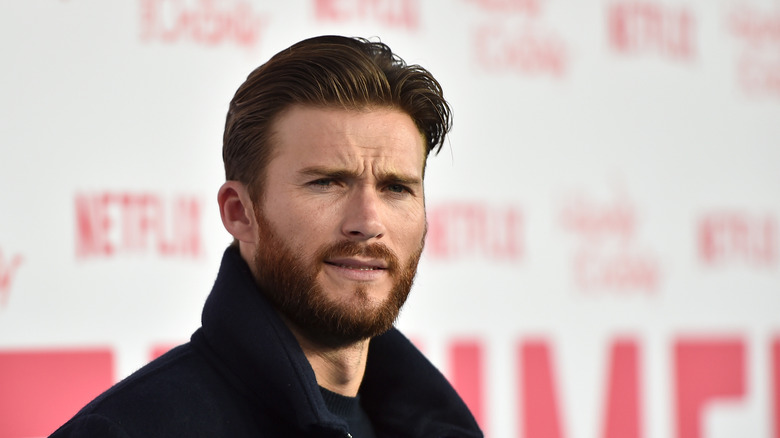 Alberto E. Rodriguez/Getty Images
But then, just as he was becoming his own Eastwood, tragedy struck. In 2014, Scott Eastwood's girlfriend, Jewel Brangman, was killed in a traffic accident. As reported by ET Online, the 26-year-old Brangman rear ended another car, causing the airbag of her rental car to inflate. The airbag, however, was defective and over-inflated, causing metal shrapnel to pierce and kill the young model. After an investigation by the National Highway Traffic Safety Administration, it was determined that the airbag was faulty — Honda had already recalled the vehicle due to the airbag issue, but the car had never been repaired — and was the cause of Brangman's death (per U.S. News and World Report).
Speaking to GQ two years after the tragedy, Eastwood said that though he'd lost friends before, he had "never lost someone [he] had been really intimate with, you know, like in that way, in a relationship." He went on to say that Brangman's death affected him so greatly that it perhaps made it difficult to date. Navigating a complicated family history and the sudden loss of a loved one might prove too much for many to handle. But, it appears the younger Eastwood inherited not only his father's looks, but also the grit and strength his father has long been known for. By opening up about the tragedy, Eastwood has helped diminish the idea that fame and fortune inoculates celebrities from pain and loss.