Why Little Nobody From Fate Of The Furious Looks So Familiar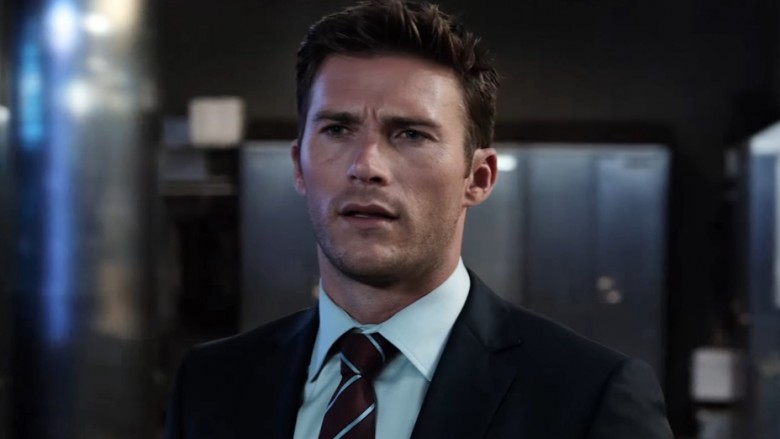 The Fate of the Furious features a lot of big stars and familiar faces–Dwayne Johnson, Jason Statham, Michelle Rodriguez, Tyrese Gibson, Ludacris, Charlize Theron, and Vin Diesel. Kurt Russell returns as Mr. Nobody, but what about Little Nobody, the new addition to the blockbuster franchise? That's Scott Eastwood. Yes, he looks like his father (Clint Eastwood), but you've probably seen him in other films and projects. Here's why Little Nobody from Fate of the Furious looks so familiar.
Gran Torino (2008)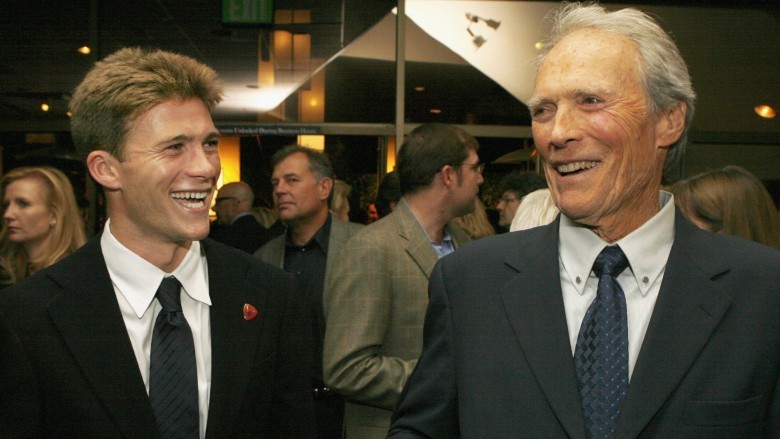 Eastwood chose to use a stage name in his early film work. In his words, he "wanted to prove to [himself]" that, talent-wise, he was worthy of carrying on the family name. To prospective agents, he would say, "you want to represent me, you represent Scott Reeves." After appearing as Scott Reeves (his mother's maiden name) in a few small films, Eastwood appeared in a bit part in his father's movie Gran Torino, once again as Scott Reeves. After his cameo in Gran Torino's infamous "finger gun" scene, he must have deemed himself worthy. He's used the Eastwood last name since then.
Texas Chainsaw 3D (2013)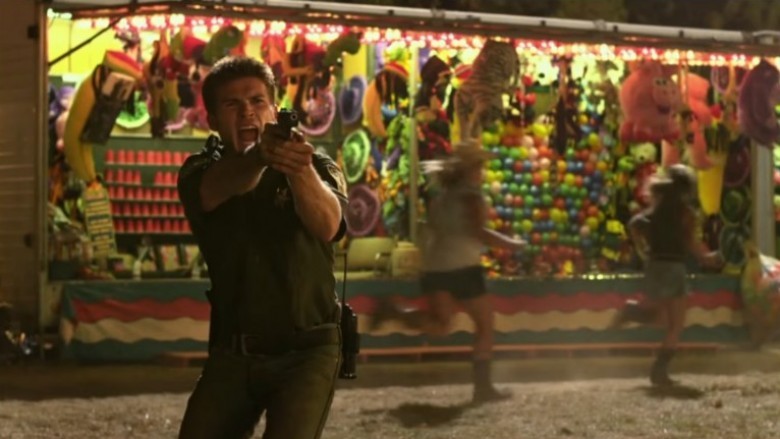 Still, he took mostly bit parts for a few more years, appearing in a number of smaller films and roles. But eventually he showed up in a film with a name you'd recognize. Tobe Hooper's horror classic The Texas Chainsaw Massacre has spawned some strange sequels and reboots. In 2013, the franchise made its modern 3-D debut as Texas Chainsaw 3D, with Scott Eastwood in a supporting role as the deputy who gets a chainsaw thrown at him in the carnival scene. In an interview with Collider, the interviewer pointed out that, in addition to Jessica Biel, Viggo Mortensen, Matthew McConaughey, and Renee Zellweger were all Texas Chainsaw 3D alums. "Maybe I'm on the right path," said Eastwood with a laugh.
Chicago Fire (2013)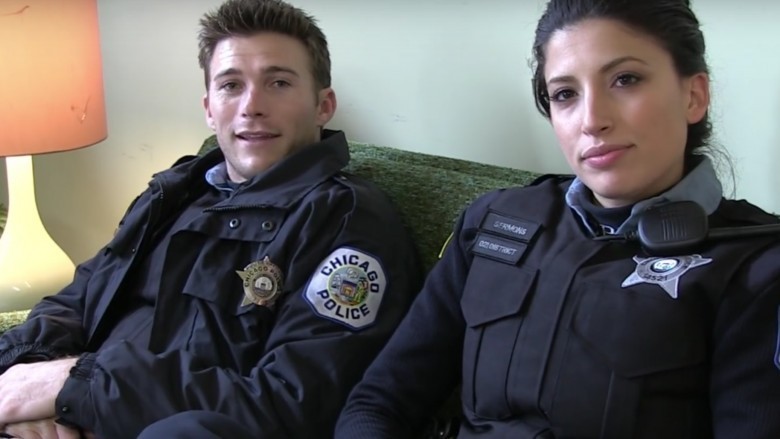 That same year, Scott Eastwood appeared as a cop named Jim Barnes in two episodes of Chicago Fire. It was announced in April 2013 that Eastwood had been cast as Officer Barnes in a police-focused spinoff. In May 2013, the Chicago Fire YouTube channel posted a promotional video called "Meet the Cops of Chicago PD" with Eastwood and co-star Tania Raymonde, in which Eastwood calls his role "phenomenal." They would be the stars of the new show–or so it seemed. But before the spinoff could get started, both Eastwood and Raymonde left Chicago PD for "creative reasons." Ah well!
Fury (2014)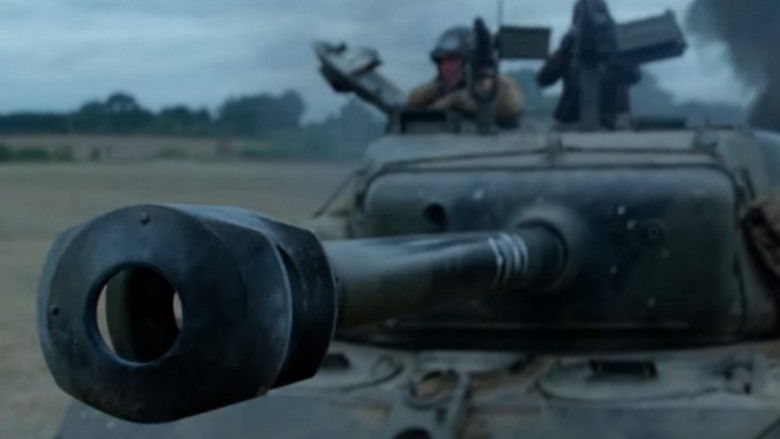 Scott Eastwood co-starred opposite Brad Pitt and Shia LaBeouf in David Ayer's Fury (2014), a World War II movie that, according to one veteran, featured "very realistic" scenes of war. That realism might have been rooted in some really bitter feelings on-set. According to British GQ, Eastwood considered LaBeouf a real annoyance. Following a direction from the script, Eastwood spit tobacco juice onto their tank during a scene with Brad Pitt. LaBeouf then broke into the scene and told him to "clean it up," which is definitely not in the script, leading to a confrontation that Pitt had to step in and break up ... or so it seemed to Eastwood at the time. Apparently, Pitt had put LaBeouf up to it because, in Pitt's mind, Eastwood's character was "disrespecting [their] home."
The Longest Ride (2015)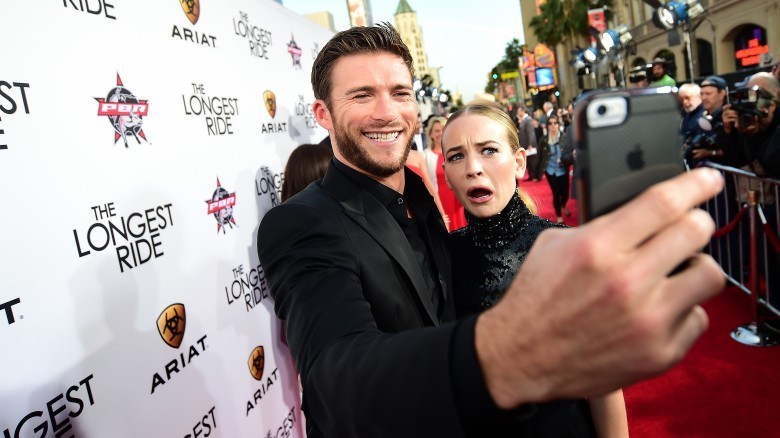 Fury started up Eastwood's cult following among adults, but it was the screen adaptation of Nicholas Sparks's The Longest Ride that proved he's officially a "heartthrob." Although most adults consider The Longest Ride to be a predictably weepy and underwhelming romance, this tale of a bull rider, his shirtless torso, and an art lover who appreciates shirtless, chiseled male physiques earned Eastwood the 2015 Teen Choice Award in the drama actor category. It also earned him hordes of teenage fans.
"Wildest Dreams" (2015)
Eastwood is now beyond Taylor Swift's "Wildest Dreams." He co-starred as the singer's love interest in an Old Hollywood-themed throwback music video. Directed by Joseph Kahn, the music video is basically Eastwood and Swift arguing, making up,and making out on a movie set. In classic Hollywood fashion, the two on-screen lovers become almost-real-world lovers, but–alas, it's not to be.
"She is a class act," Eastwood said of Swift in an interview with Rolling Stone. His agents had warned him not to take the part. He did it, anyway. saying, "Are you ***ing kidding? I would love to be Taylor Swift's boy toy!" The video has over 540 million views (and climbing), so it was probably the right decision.
The Bachelor with Dogs and Scott Eastwood (2015)
If you're a fan of Funny or Die, you might have seen Eastwood in Funny or Die's "The Bachelor With Dogs," which applies the reality TV show's format to selecting a "best friend." One lucky dog will be chosen; the rest will be returned to the pound. In an unexpected twist, a cat shows up towards the end and challenges Eastwood to open his mind and consider all of his options.
Suicide Squad (2016)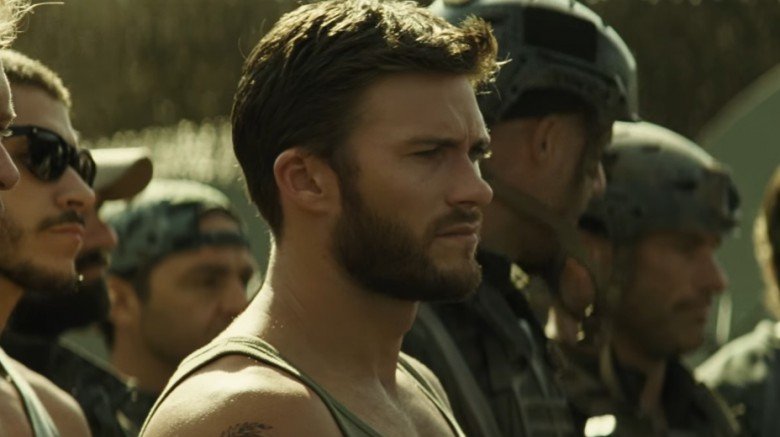 Scott Eastwood generated a ton of buzz when he was cast as the mysterious Lieutenant GQ Edwards in Suicide Squad. There's no GQ Edwards in the comics. So who could this mystery man be? Is he the Green Arrow? Is he a composite of "good guy" U.S. soldiers from the comics? Everybody wanted to know in the runup to the premiere. As it turns out, he's just some soldier dude who sort of looks like Clint Eastwood.
Snowden (2016)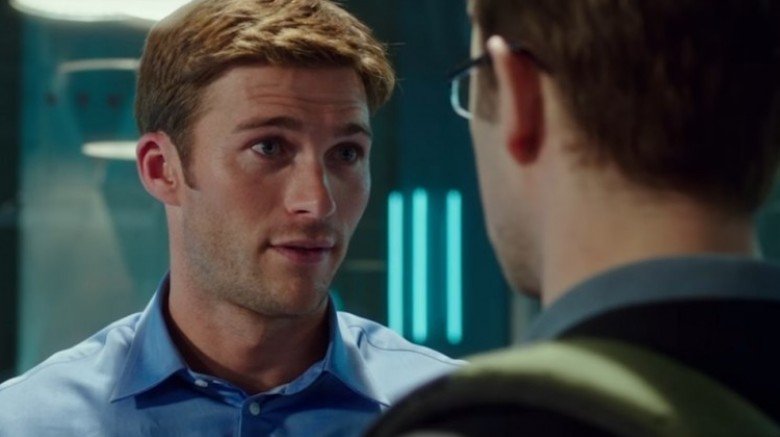 Eastwood co-starred with Joseph Gordon Levitt in Oliver Stone's biopic Snowden. Eastwood played Snowden's boss, and he was playing against type in a way. "It was fun to be a little bit of a nerd," he told Screenrant. He also enjoyed learning "how the Dark Web works and seeing how easy it is for hackers to break into your computer or your bank account or your private information." At the same time, he doesn't diminish an intelligence officer's work. "[Snowden's boss] was more than [just a nerd, he was] a patriot. He believed very strongly in his beliefs and what he was doing for his country," he said. Asked what drew him to the role, though, his answer was two words: "Oliver Stone."
Overdrive (2017)
Scott Eastwood's Instagrammed on-set antics have stirred up considerable interest in the summer 2017 action flick Overdrive. In one post, which is funny for unexplainable reasons, a car powers along a dusty road, then the camera whips around and Eastwood whispers, "Overdrive." Shot on location in France, Overdrive is a movie with cars and Scott Eastwood, and according to the teaser trailer, it's mostly car chases and explosions. What more do you need to know?
Pacific Rim: Uprising (2018)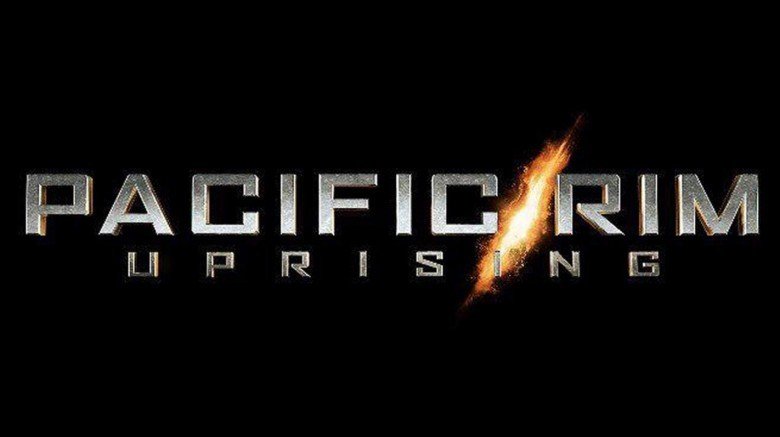 Who doesn't love giant robots fighting giant monsters against an urban backdrop? Guillermo Del Toro isn't directing Pacific Rim: Uprising, but that's no reason to strike it off your must-see list. Scott Eastwood and The Force Awakens star John Boyega headline the 2018 kaiju-jaeger battle royale. Images of Eastwood in jaeger pilot gear made the rounds on social media recently to much acclaim. If you're into huge robots, giant monsters, and epic fights, this film is probably for you.