The Romantic Drama Hidden Gem You Can Catch On HBO Max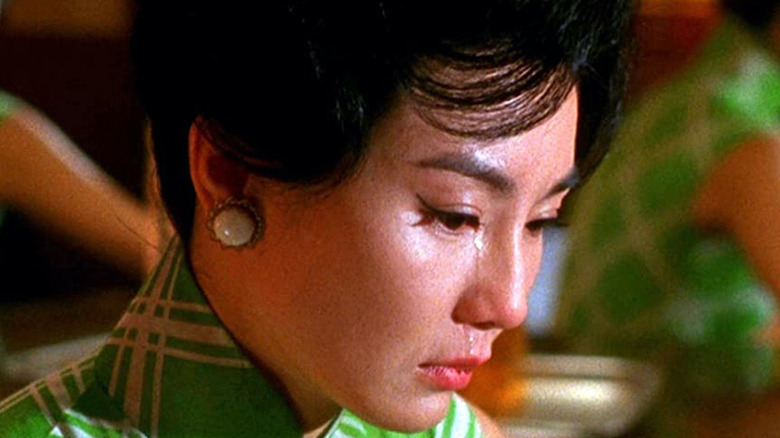 Block 2 Pictures
Back in the pre-pandemic days, most movie houses were essentially overrun with superhero sagas and tentpole properties too numerous recount. With theaters re-opening ahead of the coming summer movie season, it's a safe bet that's exactly the sort of content they'll be fronting for the foreseeable future. And at the risk of agreeing with "The Irishman" helmer Martin Scorsese's harsh assessment of the Marvel movie machine, it's pretty hard not to see that such screen-grabbing offerings actually are making it all but impossible for non-tentpole spectaculars to log some screen time at the multiplex. That's particularly true of indie films, international films, and particularly dramatic films of a romantic nature. Perhaps more than most genres, it feels like films cut from an amorous cloth really are beginning to disappear from the theatrical landscape.
Luckily, such films are still finding favor in the streaming realm. That's likely because folks prefer to get their big-screen romantic fixes snuggled up on the couch in the sole company of their partner these days instead of in a dark theater surrounded by strangers. If you count yourself among that lot, you'll be happy to know HBO Max has added a film to their slate that's as fit for date night snuggling as any you'll find in cinematic realms past or present. It's a 2000 film called "In the Mood for Love," it's a stone-cold romantic heartbreaker from renowned cinematic stylist Wong Kar-wai, and it may well be the most romantic movie ever made.  
In the Mood for Love easily ranks among the most romantic movies ever made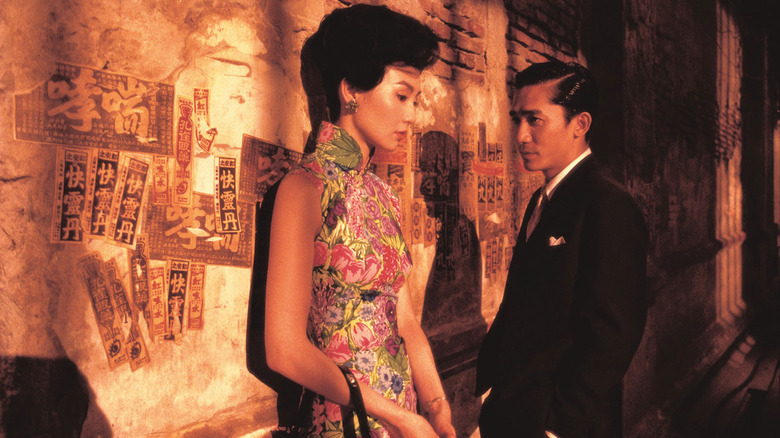 Block 2 Pictures
That's not an overstatement. And even if Wong Kar-wai's impeccable romantic drama "In the Mood for Love" remains a lesser-known gem of the genre, it's also a film of such rarefied romantic spirit that it's hailed by those who've seen it as a modern masterpiece worthy of inclusion alongside all-time classics like "Casablanca," "Before Sunrise," and "Carol."
Like some many of the all-time greats, "In the Mood for Love" tells the tale of love unfulfilled. That tale follows a struggling journalist (Tony Leung) and a discerning secretary (Maggie Cheung) who, upon moving into neighboring apartments in 1960s Hong Kong, discover their spouses are engaged in an extramarital affair with each other. After forging their own intense connection, the pair begin spending more and more time together, ultimately falling for each other in spite of their steadfast refusal to give into the same shameful indulgences as their unfaithful significant others.
That struggle informs the narrative of "In the Mood for Love" in ways too complex to go into here. Just know that the film positively soars on the wings of towering central performances, immaculate costuming (Maggie Cheung's dresses alone make this movie worth a watch), pitch-perfect scripting, lavishly stylized cinematography, and lush original score. With Wong Kar-wai weaving those exquisite parts together with the touch of a true cinematic master, "In the Mood for Love" unfurls as a simmering, soulful tapestry of romantic longing rife with enough amorous energy to ensnare even the most steadfast of romantic cynics.
If you've yet to set foot into the ravishing world of "In the Mood for Love," know that the film is an absolute gift to the realm of romantic cinema. And it simply could not be more worthy of a spot in your HBO Max queue.