The Classic Horror Hidden Gem You Should Stream On HBO Max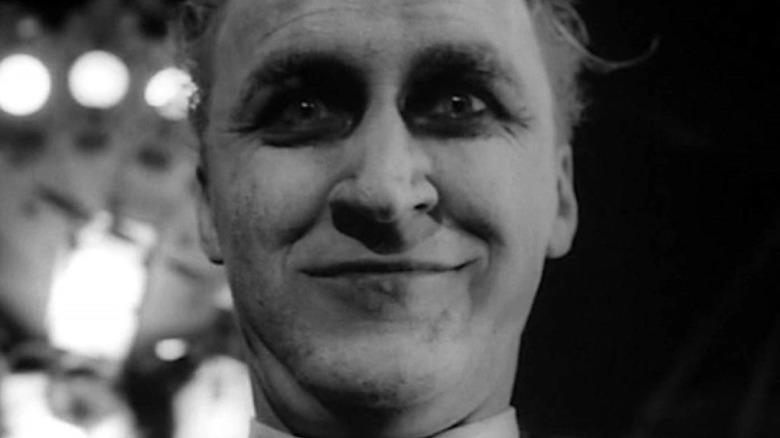 Herts-Lion International Corp.
Since its touted launch in the spring of 2020, HBO Max has become one of the premiere streaming services in the game. It's done so by combining content from some of the biggest production houses in showbiz, with Warner Bros. Pictures, Adult Swim, and the HBO original production label leading the pack. The service has undoubtedly also benefitted from that controversial WB deal that's led to day-and-date releases of 2021 blockbusters like "Godzilla vs. Kong" and "Mortal Kombat." Perhaps one of the more overlooked moves HBO Max made ahead of its launch was securing rights to dozens of classic films previously tabbed for inclusion in the celebrated vaults of The Criterion Collection.
Of course, as the Criterion team launched its own streaming service a couple of years back, those titles are not listed on HBO Max with the Criterion tag. But savvy cineastes the world over surely recognize offerings like Ingmar Bergman's "Persona," Jim Jarmusch's "Night on Earth," Federico Fellini's "8 1/2," and many more as cinematic classics worthy of spiffy re-releases from the lauded cinematic reissue label. So, too, has an oft-overlooked cult horror flick from 1962. That hidden gem is called "Carnival of Souls," and if you call yourself a fan of genre cinema, this eerie black-and-white beauty is about as must see as it gets. And yes, you can now check it out on HBO Max.
Carnival of Souls is a legendary low-budget creeper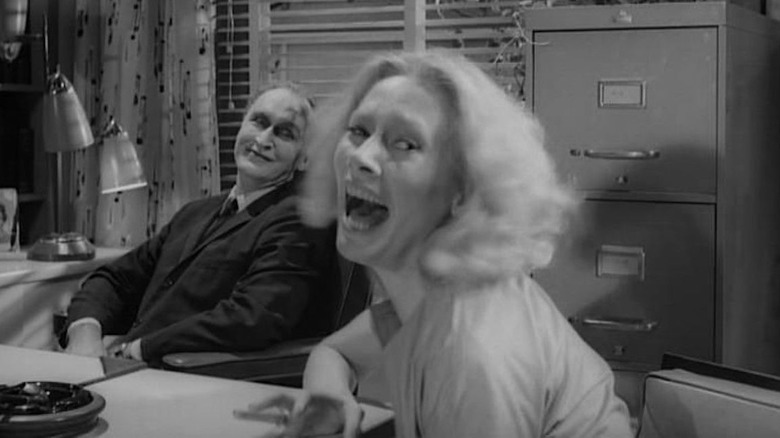 Herts-Lion International Corp.
Hopefully you've at least heard of "Carnival of Souls," as the Herk Harvey chiller is a landmark film in the low-budget horror set. Produced on a reported budget of $33,000 (Den of Geek), Harvey's directorial debut actually pre-dates George A. Romero's micro-budget marvel "Night of the Living Dead" by a few years. Though Harvey's movie hasn't garnered quite the same esteem, those who've danced an unholy waltz with "Carnival of the Souls" know it's every bit as strong. They might even try to convince you it's the more clever film of the two.
We're not here to argue that point, as Romero's zombie classic and its game-changing blending of classic horror elements with simmering social commentary remains the gold-standard for indie horror. Even still, Harvey's own cinematic nightmare boasts a ghoulish psychedelic energy, wild stylistic flourishes, and a twist ending so brilliantly executed even Romero himself would have to admire its ambition.
As for the film itself, "Carnival of Souls" opens in small-town Kansas, and finds young Mary (Candace Hilligoss) narrowly escaping a tragic auto accident with her life. With a newfound perspective, Mary decides to leave her small-town existence and start anew as a church organist in the bustling borough of Salt Lake City, Utah. En route, however, Mary begins to experience horrifying visions of a demonic figure (played by Harvey himself) who haunts her every waking moment. Once in town, she finds herself mysteriously drawn to an abandoned pavilion with a checkered history. And once that bond takes hold, the woman's grim fate seemingly becomes intwined with that of the crumbling venue.
To say any more would be to spoil the fun of "Carnival of Souls," but trust that this carnival of the macabre has sites and frights to behold for any who enter.