This Is The Worst Thing Frankie From Grace And Frankie Has Done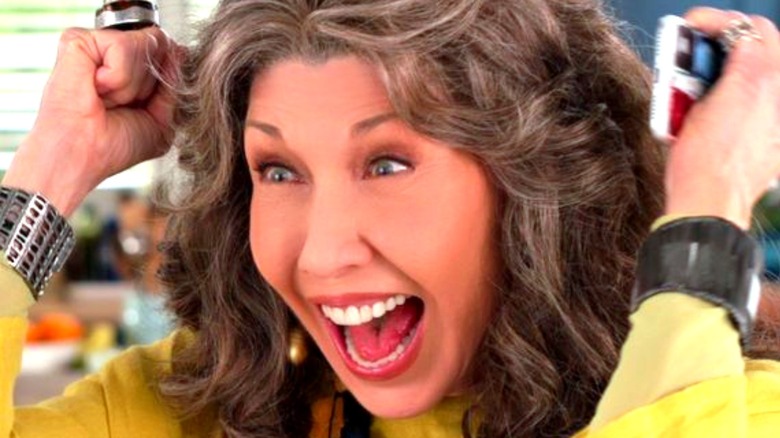 Netflix
Netflix's "Grace and Frankie" is a classic odd-couple sitcom. Whereas Grace (Jane Fonda) is a type-A businesswoman who enjoys the finer things in life, Frankie (Lily Tomlin) is a flower-power fueled hippie known for her spontaneity. Of course, in this case, opposites attract, and despite the many conflicts that their differences cause, the two always end up on each other's side in the end. That doesn't mean there haven't been some particularly bad rough patches, though. And while Grace's snootiness has sometimes been at the root of them, often it's Frankie's rebellious side that's causing problems.
Frankie's daffy personality can be quite charming, but it also comes with its own robust set of frustrations. When she and Grace go into business together selling a line of vibrators specifically designed for older folks (the creation of which was rated as the series' best episode), her flightiness and stubborn nature cause problems on more than one occasion. Often these are little misunderstandings that are easy to fix. However, there is one colossal mess-up that goes above and beyond a silly mistake and puts not only her friendship with Grace but also both women's business and livelihood at risk.
This is the worst thing Frankie ever did in "Grace and Frankie" history.
Frankie goes behind Grace's back to double down on a bad business decision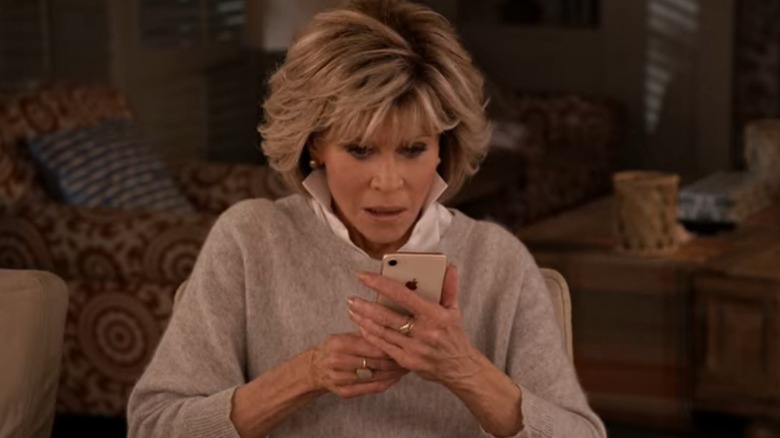 Netflix
Throughout Season 5, Grace and Frankie are on a roll with their business, Vybrant. That is until the episode "The Highs." While enjoying some weed edibles, Frankie gets the gumption to execute what she thinks is a brilliant idea to drum up some buzz. In order to capitalize on the popularity of National Donut Day, she sends a Tweet declaring it also National Vibrator Day and offers a free donut and Vybrant product to anyone who retweets the promotion.
At first, the modest reach of Vybrant means that her offer gets a manageable 22 retweets. However, after being boosted by someone with significantly more social media reach, that number quickly balloons to 50,000. For a small business like Vybrant, that would be an unsustainable amount of giveaways. At the same time, taking back the offer would be a major PR disaster.
In the following episode, "The Video," Grace takes the reins and decides that the pair will film a heartfelt apology explaining why they have to retract the promotional offer to try and save face. What happens next is what puts Frankie's actions over the line. After Grace posts the apology video, Frankie uses the footage to edit together a retraction to their retraction and reiterates their commitment to giving away the 50,000 vibrators (plus donuts).
Not only is this doubling down on a terrible business move that puts their company in jeopardy, but it's also a serious betrayal of her friend and business partner. The situation ends up getting resolved in classic sitcom fashion, but it still remains the worst thing Frankie has done on the show. That is until we see what she has in store for us in the upcoming seventh and final season.