We Now Know Why Amazon's Lord Of The Rings Series Is So Expensive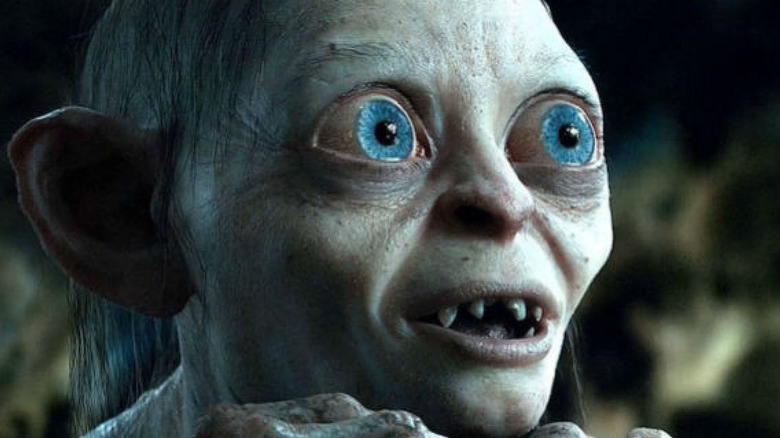 Warner Bros. Pictures
A little less than a month ago, the New Zealand magazine Stuff reported the budget for the first season of Amazon's upcoming "Lord of the Rings" series: a staggering $465 million. That already makes it the most expensive season of a TV show ever made — and that figure doesn't even include the additional $250 million Amazon paid for the rights to J.R.R. Tolkien's "The Lord of the Rings." Amazon is clearly hoping that its $700 million investment will make "Lord of the Rings" into the next "Game of Thrones," and comparisons between the two shows are pretty much inevitable. But for the record, the budget for the first season of "Lord of the Rings" dwarfs what HBO spent on the final season of "Game of Thrones." Per Business Insider, each episode of "Game of Thrones" Season 8 cost $15 million, which puts the total at $90 million.
Even $90 million is a huge amount to spend on one season of television, so $465 million is practically unfathomable. It's worth wondering why Amazon needed to spend more than five times as much as HBO did on "Game of Thrones" Season 8 for the first season of "Lord of the Rings." Does elf makeup and horse feed really cost that much? Fortunately, we don't have to speculate. In a roundtable for The Hollywood Reporter published on May 12, Amazon Studios head Jennifer Salke explained where some of that money is going.
The Lord of the Rings show has a lot of orc mouths to feed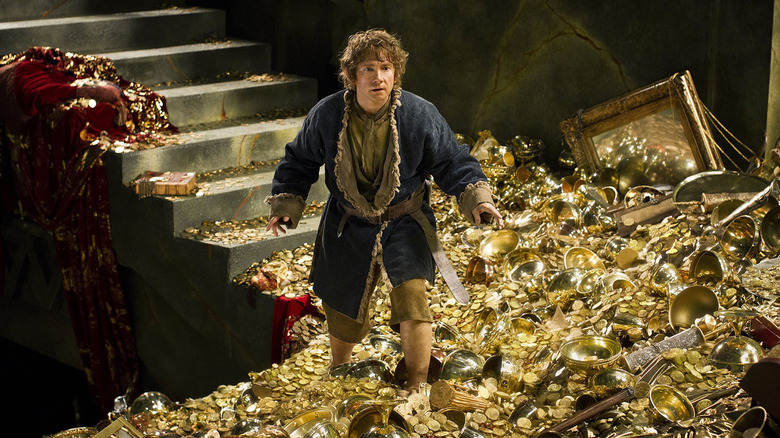 Warner Bros. Pictures
Amazon Studios' Jennifer Salke began her answer by putting "Lord of the Rings'" budget within the context of the streaming market overall, noting the recent $469 million deal Netflix made with Rian Johnson to direct two "Knives Out" sequels. Salke also mentioned that competition from rival streaming networks, like Netflix, often leads to bidding wars over production services, which drives up costs. But a show like "Lord of the Rings" is always going to be expensive to produce, because it's a massive high fantasy show with meticulous attention to detail. "This is a full season of a huge world-building show," Salke explained. "[$465 million] is a sexy headline or a crazy headline that's fun to click on, but that is really building the infrastructure of what will sustain the whole series." So, $465 million doesn't just pay for the first season, it's also a down payment on future seasons as well. 
Obviously with such a huge investment, the stakes for Amazon Studios couldn't be higher. Salke admitted that in order to justify the enormous price tag, "Lord of the Rings" needs to be a smash hit. Salke didn't specify exactly how many viewers "Lord of the Rings" has to attract to justify the price, but did say it needs to be a "giant, global audience." For one more "Game of Thrones" comparison, the final season of that series averaged about 10 million viewers per episode (via Statista). "Lord of the Rings" probably won't attract five times that many viewers — the top-rated primetime drama in 2020, "NCIS," only brought in about 15 million per episode (via USA Today) — but 10-15 million would seem to be a reasonable starting point. In other words, it needs to be the most popular show on TV right out of the gate.