The Historical Drama Hidden Gem You Should Watch On Hulu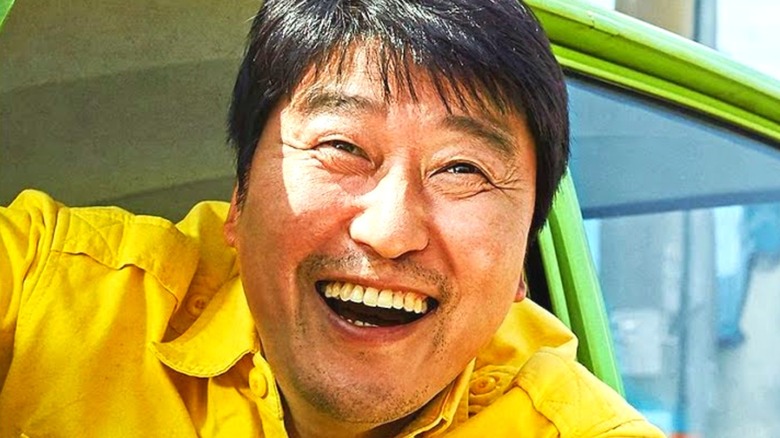 Showbox
Leading up to the moment — and especially after – "Parasite" won the Oscar Award for Best Picture in 2020, many American audiences were introduced to actor Song Kang-ho for the first time. However, prior to his role as the central family's father in "Parasite," Song had already built up an impressive filmography of works predominately filmed in South Korea.
In "The Host," for example (also directed by Bong Joon-Ho of "Parasite" fame), Song portrays the blonde-haired owner of a snack bar adjacent to a park that soon comes under attack by a giant amphibious monster (years before Godzilla battled King Kong). In contrast to the fantastical nature of "The Host," Song also stars in "The Attorney" as a lawyer working in a pro-government capacity who must confront governmental abuses of power. Song was nominated for numerous acting awards, some of which he won, for the role.
For fans of "Parasite," "The Host," "The Attorney," or any of the numerous other acclaimed films featuring Song Kang-ho performances, Hulu is home to another film with Song at its center, and it's well worth your time.
History through the eyes of a taxi driver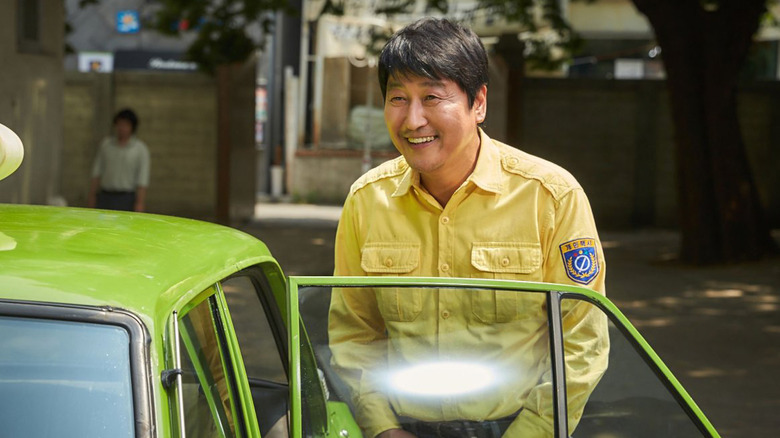 Showbox
Song Kang-ho stars in "A Taxi Driver" as Kim Man-seob, the film's titular taxi driver. Kim is based on a real-life taxi driver popularly known by the name Kim Sa-bok, though that may be a pseudonym (via The New York Times). In the film, Kim transports a German journalist named Jürgen Hinzpeter (Thomas Kretschmann) to and from the site of an event known as the Gwangju Uprising. The incident revolved around a clash between citizens of the city of Gwangju and military forces sent to put a violent end to student protests in the area. More than 200 people were dead by the time the conflict was over (via Korean Resource Center). The real life Hinzpeter was covering the event as it happened, and thanks to the transportation Kim provided him, was able to help shine a light on the incident internationally.
"A Taxi Driver" is one of the best films produced in South Korea, and was accordingly submitted for Oscar consideration upon its 2017 release. On Rotten Tomatoes, the film holds a 90% audience score and a 96% critics score. Writer Sheri Linden for The Hollywood Reporter described the film's two central characters as "at once sincere, awkward and silly, their respite of calm and laughter amid the terror beautifully underscores the way ordinary lives are caught in the crosshairs of history."
Fans of Song Kang-ho and dramatic films based on historical events alike can stream "A Taxi Driver" on Hulu.