The New Poster For Loki Will Blow Your Mind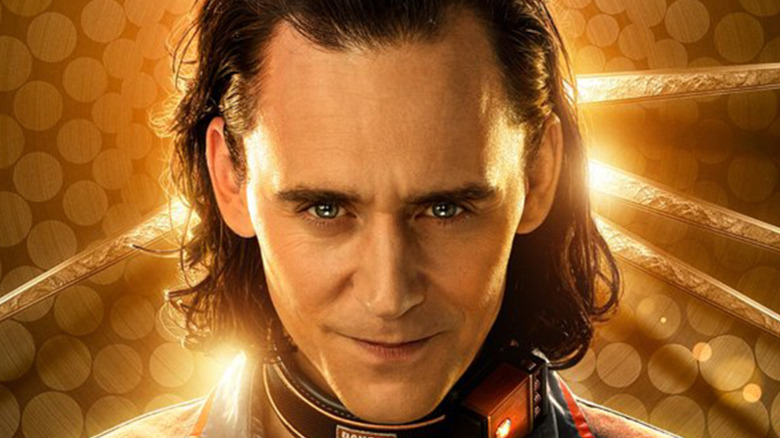 Marvel Studios/Disney+
First, we got "WandaVision" and its exploration of grief through the lens of the American sitcom. Then, we got "The Falcon and the Winter Soldier" and its analysis of race in America and the how national borders work (or don't work) in a world where titans can remove half the population with a literal snap of their fingers.
In less than a month, we'll get our next Disney+ MCU series, "Loki," and, considering its titular caustic and chaotic hero, all bets are off over what the series will be like. What we know based on trailers and early images is that Loki (Tom Hiddleston) is working (not entirely by choice) with the Time Variance Authority under the guided hand of Mobius M. Mobius (Owen Wilson) in order to keep time's little hiccups under control. We also know that things will not go according to plan — because the show stars Loki, of course.
Hiddleston recently revealed that "Loki" will debut on June 9, moving Marvel's release schedule from Fridays up to Wednesdays. And today, we got a glimpse of a brand-new poster that has a lot of people asking new questions, like, "What's up with the animated clock?"
Let's all time travel to the lobby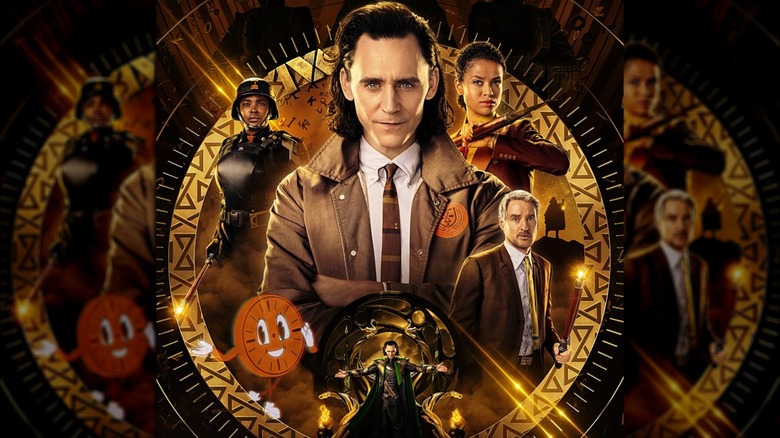 Marvel Studios/Disney+
The new poster tweeted by Marvel continues to feature Loki in his beige uniform, and we see Owen Wilson's Mobius as well. But there are four other things worth talking about.
We get a glimpse of Gugu Mbatha-Raw's character Ravonna Lexus Renslayer holding a weapon that looks like it could slay just about anyone or anything. Similarly, we also get a look at Wunmi Mosaku in her full Hunter B015 uniform.
And then there's the second picture of Loki standing in front of a somewhat familiar-looking window. The shot looks not altogether unlike that of Doctor Strange (Benedict Cumberbatch) in his first film after he becomes the Sorcerer Supreme. Fun fact: Loki took over the role of Sorcerer Supreme in the pages of "Doctor Strange #381" back in November 2017. Perhaps we'll see something similar happen in the "Loki" TV series.
And then there's the animated clock. Are they a mascot for the TVA? Will we get an animated episode of "Loki," perhaps? One thing's for sure: Whatever relevance the animated clock on this poster holds, it sure does look like one of those cartoon snacks in the classic "Let's all go to the lobby" animated shorts we used to see in theaters once upon a time. Maybe Loki is traveling in time just to catch his favorite movies when they were first released into theaters? Who can say?
"Loki" debuts on Disney+ on June 9.