Marvel Announces Awesome Update About Loki's Release Date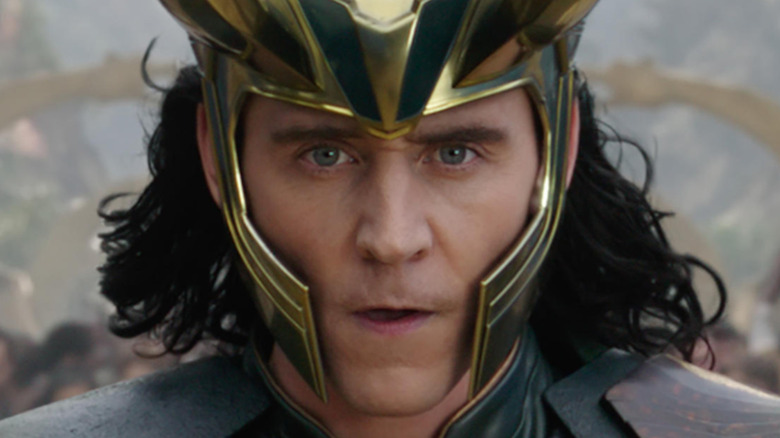 Marvel Studios/Disney
As we endured about a year's worth of not seeing films in theaters, streaming became the new normal — and that extends especially to Disney's slate of Marvel Cinematic Universe stories. In 2021, the MCU transitioned from the big screen to the small screen and from multiple streaming platforms to just one — Disney+.
The first two Disney+ Marvel series are about as different as two shows can be. "WandaVision" was designed to explore Wanda Maximoff's (Elizabeth Olsen) grief over losing Vision (Paul Bettany) through the lens of classic sitcom stereotypes across the decades. "The Falcon and the Winter Soldier," in contrast, is a series designed to still feel as big as an MCU theatrical effort while also using the trappings of TV storytelling to talk about systemic racism and its impact on the iconography of Captain America as a symbol.
The one thing these two shows had in common is Fridays. Nearly every Friday from January 15 to April 23, 2021, saw one of these two series airing a new episode. Naturally, the next Disney+ MCU series, "Loki," is going to air on Friday when it arrives in June, right? Well ... about that: Turns out Marvel's favorite god of mischief is about to throw a little chaos into the televisual mix.
Loki makes Wednesday the new Friday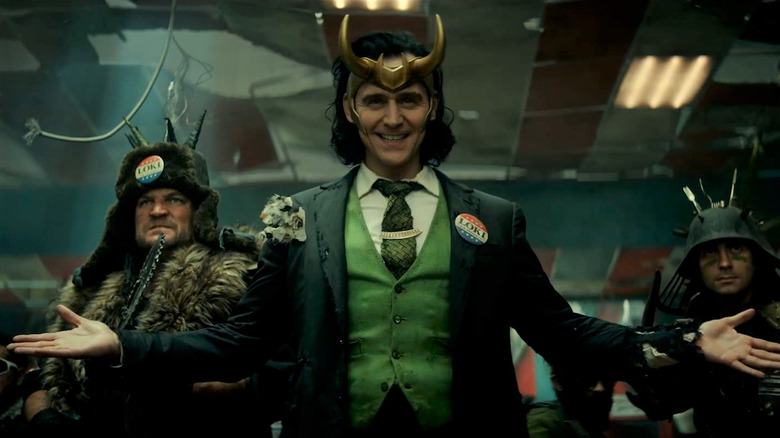 Marvel Studios/Disney+
We've already seen a massive trailer excitedly announcing much of the new Disney/Marvel slate recently, but Marvel Entertainment decided to drop at least one more bomb on us today. Tom Hiddleston, Loki himself, appeared in a video posted to Twitter where he talked about how Loki tends to get "left out" of the Marvel montages. Hiddleston said he wants to prove that Loki is heroic, cunning, and charming, and he did so by making a decisive proclamation — "Wednesdays are the new Fridays."
Yes, while "WandaVision" and "The Falcon and The Winter Soldier" both were solidly Friday affairs, it turns out that "Loki" is mixing things up a little with his chaotic energy by moving new Marvel releases to Wednesdays. Not only does that mean we'll all be deconstructing "Loki" episodes on Wednesdays now, but it also means we'll be getting our first episode of the series two days earlier than we originally thought.
Mark your calendars: the first episode of "Loki" debuts on Disney+ on June 9. Wednesdays are the new Fridays.