The Real Reason Reid Started Wearing Glasses In Criminal Minds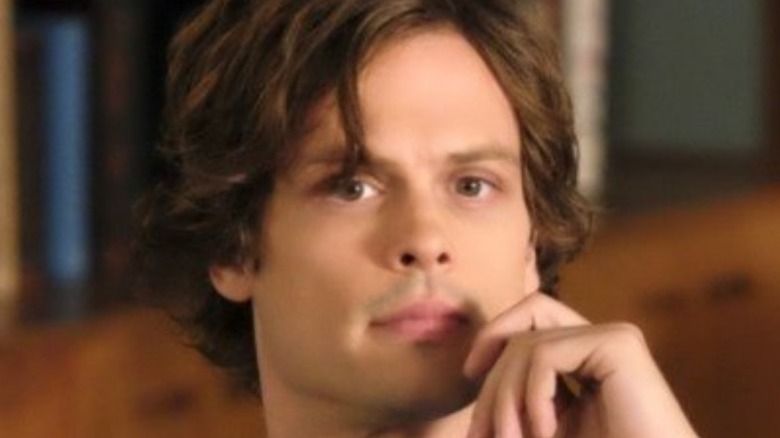 CBS
When "Criminal Minds" debuted in 2005, viewers were introduced to the FBI's Behavioral Analysis Unit and a host of compelling characters who use profiling techniques to apprehend kidnappers, murderers, and serial killers. Over the years, we've seen the team's composition change, with new and returning characters shaking up the dynamic. Interestingly, only one member of the inaugural season's main cast, Spencer Reid, has remained a lead on the series over its 15-year run. Perhaps only the most dedicated fans will recall that Reid's look changed slightly in the show's second season.
Model-turned-actor Matthew Gray Gubler had only one acting credit to his name when he was cast as Spencer Reid, the speed-reading genius with a photographic memory. Gubler's acting chops and model face quickly made him a fan favorite. But then, in Season 2, that model face included glasses, which caused a "love it or hate it" reaction from those same fans. The inclusion of the glasses — black-framed lenses circa the 1960s — were not an artistic choice.
Reid's glasses were not an artistic choice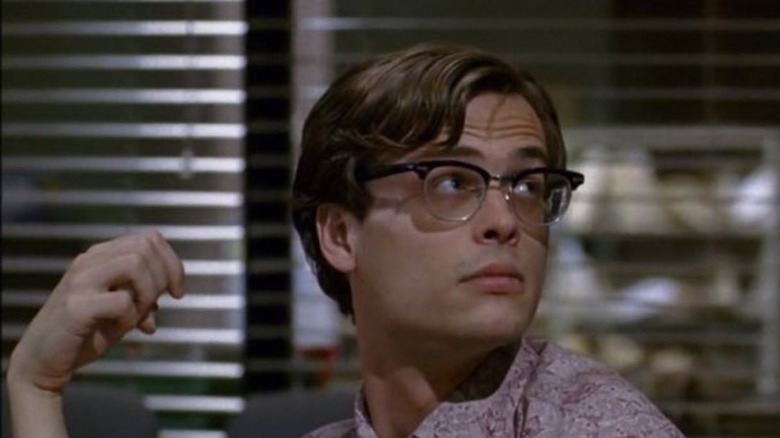 CBS
A wearer of contacts, Gubler discovered he had an allergy to the lens solution he was using, hence the character's sudden adoption of glasses. The glasses themselves were actually Gubler's own, not a prop from the costume department. The character wore the glasses for much of Season 2 before they disappeared as suddenly as they had arrived.
Some fans disliked the glasses, finding them too bookish or a distraction from Gubler's looks. For others, the glasses and their style added to the depiction of Reid as a young prodigy who received the first of many PhDs when he was just 17 years old. And still others loved the glasses because they believed the addition enhanced the actor's features. There's plenty of love devoted to Gubler and his glasses on Pinterest.
Gubler's eyes — with or without glasses — have generated much attention over the years. The actor has what is colloquially called "dark eye syndrome": the hyperpigmentation is a result of constricted blood vessels under and around the eyes. Gubler notably dislikes the use of makeup to hide the condition and hopes to bring attention to the syndrome.