What Criminal Minds Gets Wrong About Applying To The BAU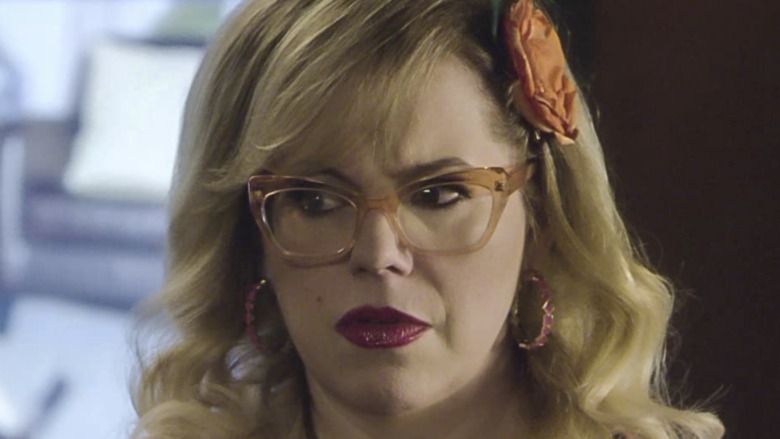 CBS
CBS' Criminal Minds, which concluded in February 2020 after a 15-year run, introduced many viewers to the workings of the FBI's Behavioral Analysis Unit, a real part of the FBI that supports local law enforcement as well as federal agents. However, as with most televised dramatizations of real-life organizations, Criminal Minds doesn't get everything quite right. After all, true events might not work as well visually on screen, such as the fact that the BAU in real life specializes not just on violent crimes, but also white-collar crime, corruption, and other less exciting parts of law enforcement.
One of the things that Criminal Minds takes dramatic license with is the way the BAU finds agents — and there have been quite a few of these characters joining the team over the course of the series' run. That's probably because the real procedure is quite regimented and requires a certain amount of education and experience so people can even be considered for the job. In the series, however, agents have come up in surprising ways. 
The BAU doesn't actually go searching for geniuses at the FBI or on the streets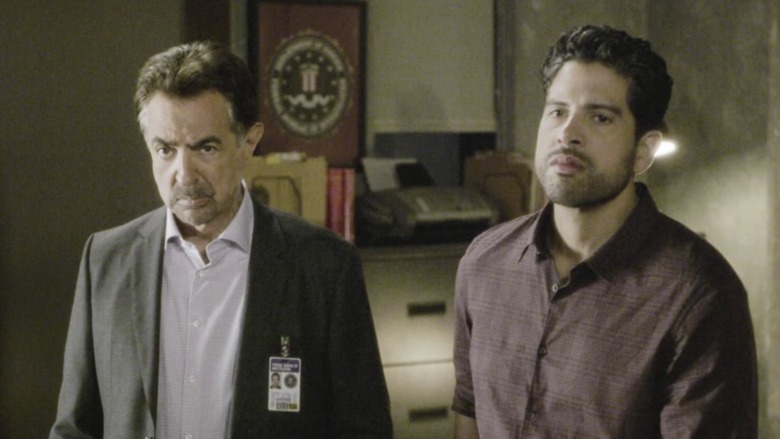 CBS
If you look at the way characters in Criminal Minds have joined the BAU, you'll see some have entered the unit in less-than-routine ways. Way back when, Penelope Garcia (Kirsten Vangsness), for example, was a talented yet dangerous hacker going by the handle "the Black Queen," whom the BAU arrests in 2004 for hacking into companies she felt were doing criminal things. The BAU offers Penelope a choice: work as the unit's Technical Analyst, or go to jail. She picked the most reasonable option. 
Ashley Seaver (Rachel Nichols) is an FBI trainee asked to assist on a case that introduces her to the BAU team, in part because of the fact that her father is a serial killer and she understands the dynamics of a serial killer's family. Following that, Seaver asks to have members of the BAU oversee her remedial training, and she becomes a part of the team in Criminal Minds' sixth season. (She's transferred out by the seventh.)
Luke Alvez (Adam Rodriguez), Bronx native, is a former military man who later works for the FBI in its Fugitive Task Force. As part of that unit, he helps the BAU catch a number of serial killers that had escaped in an attempted terrorist attack. That inspires Hotch (Thomas Gibson) to hire Alvez to track yet another serial killer: Peter Lewis. Dr. Tara Lewis (Aisha Tyler), a forensic psychologist, is another character who enters the BAU after aiding in the arrest of an unsub. 
Not everyone had super-dramatic introductions to the show, though. Some were simply appointed to their positions to replace others, like Kate Callahan (Jennifer Love Hewitt), after BAU members review their credentials. Other characters have also joined from other units, like the International Response Team. Still, the way this happens doesn't actually reflect reality.
In real life, agents apply for competitive positions at the BAU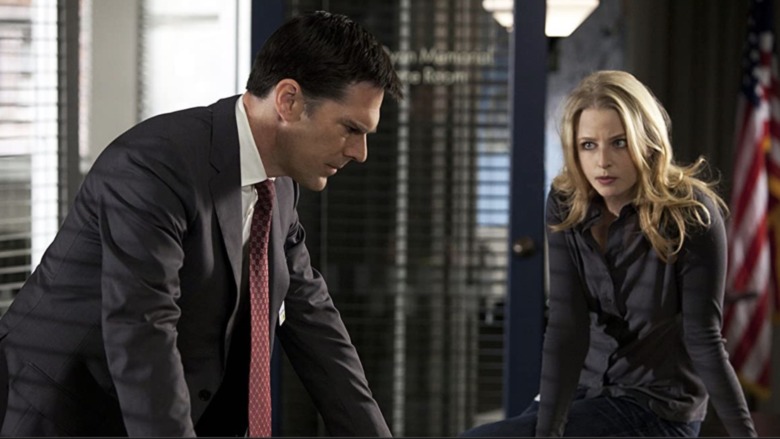 CBS
All members of the BAU are experienced and vetted members of the FBI. That means they've gone through the FBI Academy, which takes about four intensive months and requires courses in psychology, interviewing, legal issues, firearms, and physical fitness. Candidates for positions there also have worked at an FBI field office on a variety of investigations. 
FBI profiler Mary Ellen O'Toole says that profilers at the BAU have between seven and 15 years of investigative experience, along with a four-year college degree — hopefully focused on a related field. "It is a competitive process and many factors are considered — depending on the particular job posting at the time," she said. And once they're accepted, agents undergo additional training that lasts two to three years.
Now-retired FBI agent and ex-Unit Chief of BAU-2 Mark Hilts said in an Inside the FBI podcast episode from 2011 that the extra training consists of 16 weeks of classroom instruction, plus a period of mentorship. Then, trainees "work cases in all three different BAUs so they can get a broad range of experience in all the units' responsibilities," as Hilts explained. There are multiple BAU units, each focused on different kinds of crimes. Hilts also noted that many BAU agents are former police officers, so they've had practical investigative experience as well. 
Of course, this isn't the only unrealistic part of Criminal Minds. In the real BAU, agents provide only support to front-line detectives, and don't apprehend criminals themselves. But television is all about crafting a good story, and watching agents go through years of training and never get any action just wouldn't make for an interesting series. So, we'll forgive the producers their trespasses and wait eagerly for the Criminal Minds revival on Paramount+ later this year.