Lupin Fans Just Got The Best News Ever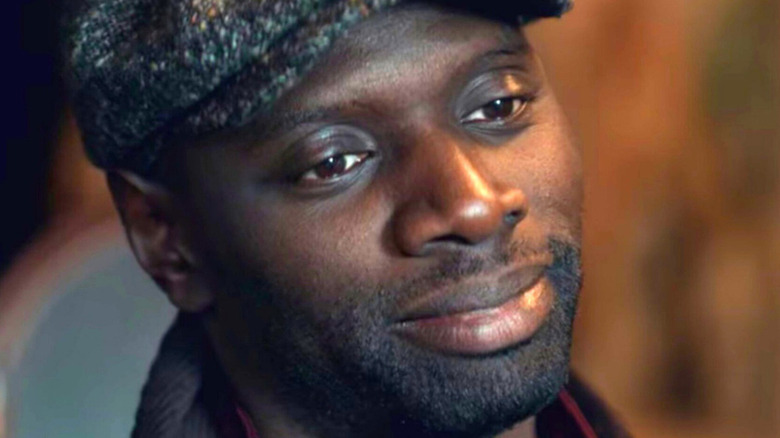 Netflix
Assane Diop (Omar Sy), the most charming gentleman thief to never catch a break, is about to return in "Lupin" Part 2 – and this time, he's going to need every bit of his famous cunning. After all, Part 1 ends when Assane's nemesis, Hubert Pellegrini (Hervé Pierre), arranges the kidnapping of the thief's son, Raoul (Etan Simon). Part 2's teaser trailer makes it clear that Raoul is now in the clutches of the dangerous assassin Leonard (Adama Niane), and Pellegrini intends to use the boy to lure Assane in a rescue attempt, finally dealing with him once and for all. 
What's more, Assane's jig is up on other fronts, because Claire (Ludivine Sagnier) will probably want quite a few answers regarding their son's disappearance...and officer Yussef Guedira (Soufiane Guerrab) has finally tracked the mysterious Lupin thief down. 
The fact that "Lupin" is about to tackle all these plotlines with a brand new batch of episodes is already cause for celebration, but the show's star has now shared an even more welcome piece of information. Here's why "Lupin" fans are freaking out over what could be the best news ever.
Omar Sy just confirmed there will be more Lupin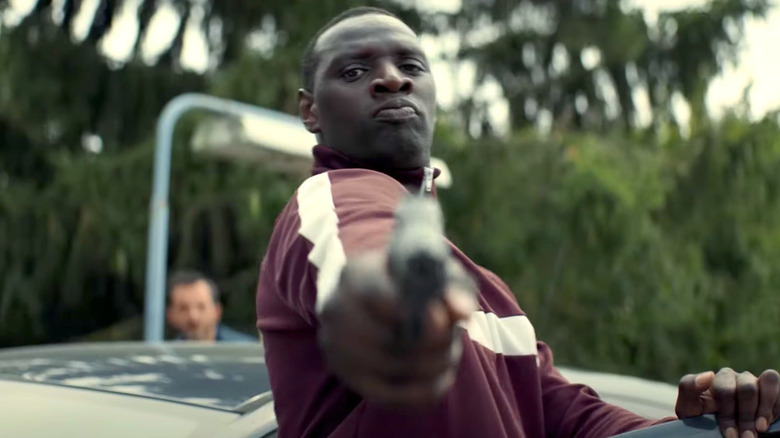 Netflix
Omar Sy just casually confirmed that there will be a third helping of "Lupin." When journalist Romain Cheyron tweeted about a Netflix-adjacent website called assane-diop.com, which confirms further adventures for Assane, the actor stepped in and happily verified this in both French and English. "We can't hide anything from you," Sy replied to Cheyron's tweet. "Lupin part 3 is confirmed!"
The fact that the series continues beyond Part 2 isn't a huge surprise, seeing as "Lupin" has been a huge hit for the streaming service, and series creator George Kay has told Variety that the first two parts are merely "the origin of how Assane came to be here, so it's the first chapter of a bigger show." Still, it's great to see that Netflix is planning to let this "bigger show" happen — and it's par for the "Lupin" course that the announcement came before anyone realized it.
The website Cheyron mentioned features a quick slideshow of stills from the show, and a rapid-fire array of taglines in French and English. Apart from the June 11 airdate for "Lupin" Part 2, the site contains the message: "Assane is always one step ahead. 'Lupin' will return for a part three." Classic Assane Diop.
Netflix will make "Lupin" Part 2 available for streaming on June 11.