What You Never Noticed About The Witch Outfits On AHS: Apocalypse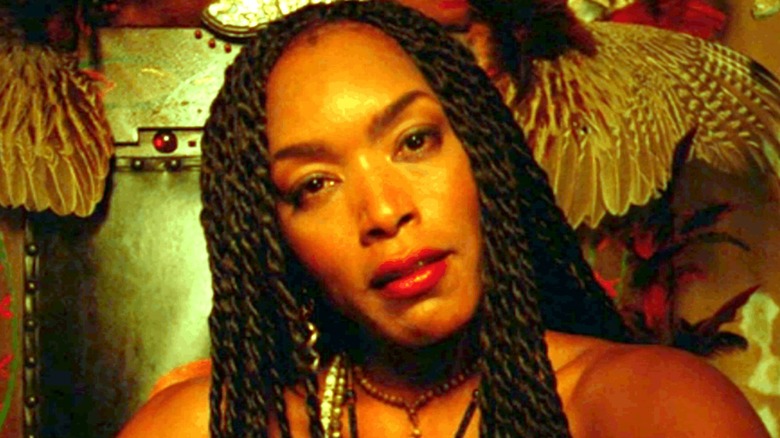 FX
"American Horror Story: Apocalypse" saw the return of some beloved characters from the witch-centric third season: "Coven." With the Antichrist (Cody Fern) set on destroying the world, Cordelia Foxx (Sarah Paulson), Myrtle Snow (Frances Conroy), and Madison Montgomery (Emma Roberts) rouse their fellow witches to defeat the spawn of Satan. Fans of the show were thrilled to see the return of some of their favorite characters — as well as their iconic looks.
Oftentimes, the styles on the anthology are just as important as the storylines. It's a precedent that creator Ryan Murphy knows he's set. The creator draws inspiration from a variety of sources, as seen in the homage to late Vogue editor Grace Coddington via Myrtle's unwavering hairstyle. As for the other witches, Murphy gave his designers two broad concepts to pull from: "voodoo and witch chic." 
The direction inspired an entire season of the most fashion-forward witches ever seen onscreen. The person behind the looks, costume designer and producer Lou Eyrich, has been with Murphy since their days on "Popular" (via Variety). Eyrich never lets a detail or hem go unnoticed, and there are literal layers to the thought process behind the return of the witchy outfits on "AHS: Apocalypse."
The costumes grew with the characters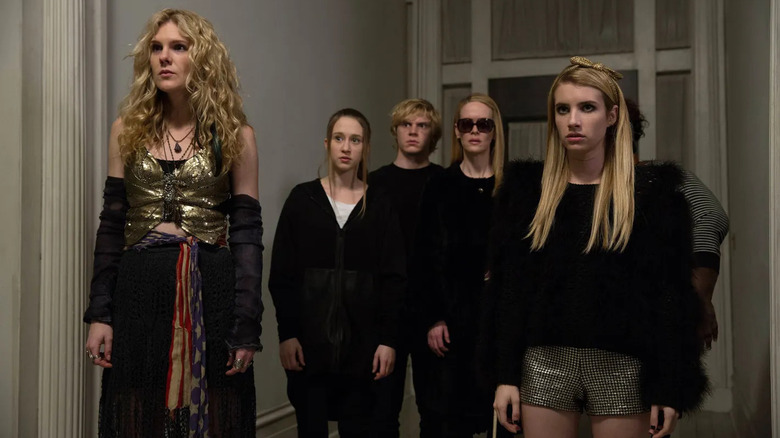 FX
For "AHS: Coven," Eyrich created some iconic looks for the witches. Their signature styles were cemented into the plot during a scene in which Fiona Goode (Jessica Lange) stresses the importance of wearing black to signify the coven's unity. From then on, the witches all wore black — with a few of their own personal stylistic touches.
The designers eschewed traditional pieces like capes when creating the young witches' styles. Back then, "It was really about making sure each girl had her own flavor," Eyrich told W Magazine.
Those flavors had to be reinvigorated for "AHS: Apocalypse," to reflect the growth the coven had undergone since their public unmasking. To reflect their status as power players, Eyrich said, "This season was all about the capes." The statement-making pieces aren't just worn by the witches, either. The warlocks and Antichrist Langdon also donned their own cloaks.
Here's to hoping that a three-season renewal of the show will see the return of the witches, who lived to see another day at the end of "Apocalypse."