Taco Chronicles Season 3 - What We Know So Far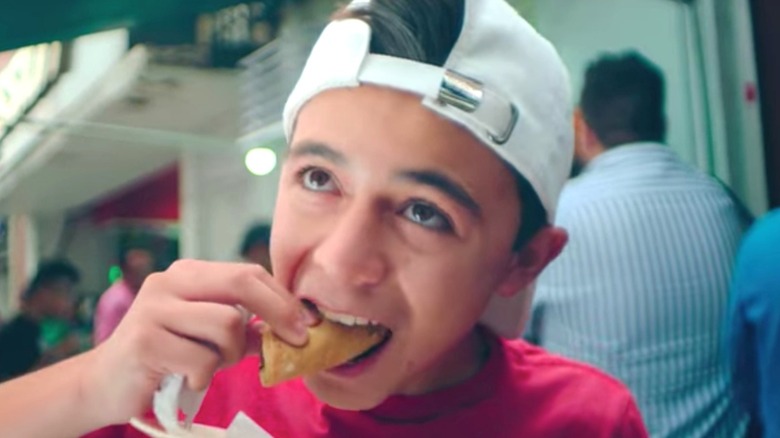 Netflix
Who doesn't love a delectable, savory taco? 
From the streets of Mexico to vendors right down the street from you, they can be found almost anywhere, and they're just the ticket when you don't mind getting your hands a little dirty to enjoy a brief hit of nirvana. That's why it should come as no surprise that Netflix has found a great deal of success with one of its most recent food docuseries — "Taco Chronicles."
Netflix offers an array of food programming that you may not want to watch on an empty stomach. From "Somebody Feed Phil" to "Salt, Fat, Acid, Heat," there are many ways to learn about the cuisines of other cultures and perhaps give yourself a few ideas on what to make for dinner. As expected, "Taco Chronicles" focuses solely on tacos, and if you're only exposure to the delicacy is through a Taco Bell drive-thru, then you owe it to yourself to learn about all the ways you can prepare this dish. 
What's the release date for Taco Chronicles season 3?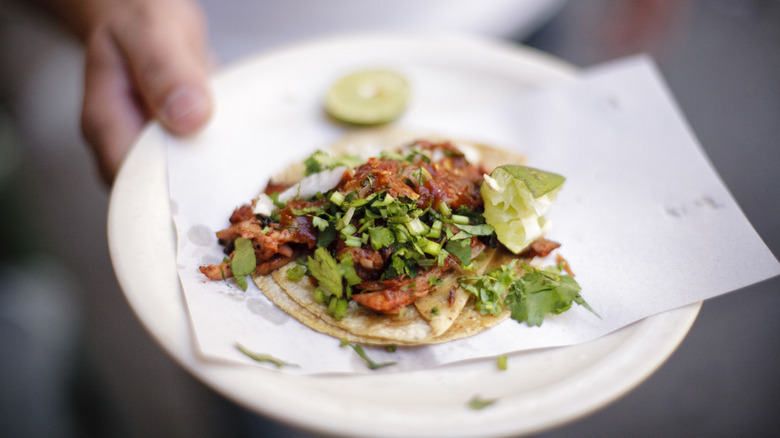 Netflix
Season 1 of "Taco Chronicles" introduced us all to the meaty goodness waiting to be devoured in July 2019. The second season followed a little over a year later in September 2020. Assuming Season 3 follows the same pattern, then it would be expected to drop on the streaming platform later in 2021, perhaps in October or November. It's worth noting that Netflix hasn't officially said anything about whether it has ordered more episodes of the show, but considering the success of the first two seasons, it would make sense to continue for at least a little while longer. 
There's also no word about whether the COVID-19 pandemic impacted production at all. The episodes so far have followed the documentary team as they travel to various parts of Mexico and interview locals and food experts to talk about what they think of their favorite treats. Even if production had to be suspended momentarily, it shouldn't have taken long to proceed, so a late 2021 release date still seems most likely. 
What tacos could we see in Taco Chronicles season 3?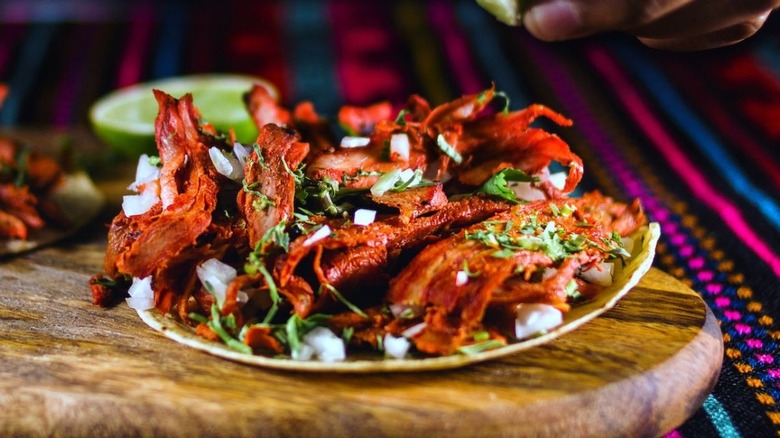 Netflix
The first two seasons of "Taco Chronicles" have introduced viewers to a wide breadth of dishes to make your mouth water. Each episode focuses on a different type of taco, including pastor, carnitas, and barbacoa. In addition to highlighting each specific meat, the docuseries also details the history of each filling and why it became so popular. Season 2 branched out further and had an episode all about the American taco and how it differs from what originated in Mexico. 
While you wouldn't automatically think there would be too many variations on the classic dish, there are plenty of other fillings future episodes could focus on. Tacos campechanos are popular in southern Mexico and are typically made out from a medley of meats from whatever the maker has leftover, but it often involves a combination of chorizo, longaniza, and cecina de res. There's also tacos made from cabeza, I.E. the head of a cow. These are just guesses, and we'll only know what direction Season 3 decides to go when we finally get a trailer.
What locations could Taco Chronicles season 3 explore?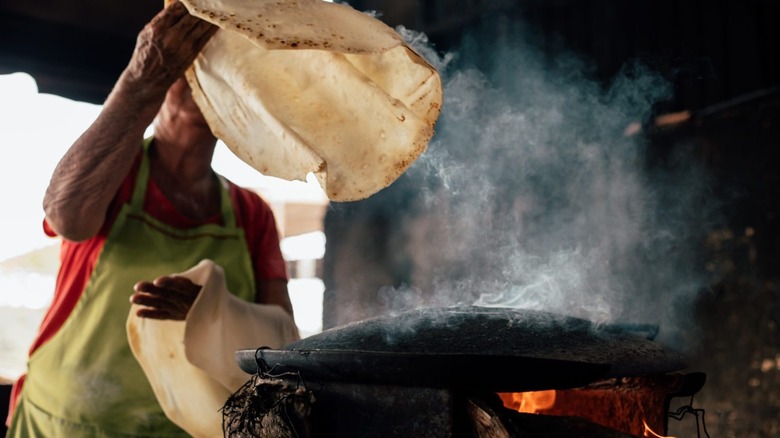 Netflix
The show's first two seasons have taken the crew all over Mexico, highlighting different cultures and how tacos can vary from one region to the next. It's even gone international a bit and highlighted how tacos are prepared, served, and enjoyed in Los Angeles, California. For Season 3 of "Taco Chronicles," we would assume it would stay predominantly within central and South America, but given how popular tacos have become over the globe, it wouldn't be out of the question to showcase how other countries have adopted the food. 
There's no way of knowing for certain until there's an official Season 3 renewal, but one possibility for the show to branch out would be to have an episode focusing on the piada, which is a popular dish in Italy that consists of meat, tomatoes, and cheese folded in bread that resembles a traditional taco. Navajo tacos would also make a worthwhile episode; they're common in the Southwest United States and involve placing an array of meats and vegetables in frybread. With all the ways tacos have been incorporated into people's diets around the world, it's no wonder tacos are the best food that has ever been made.