Why Tamara From StartUp Looks So Familiar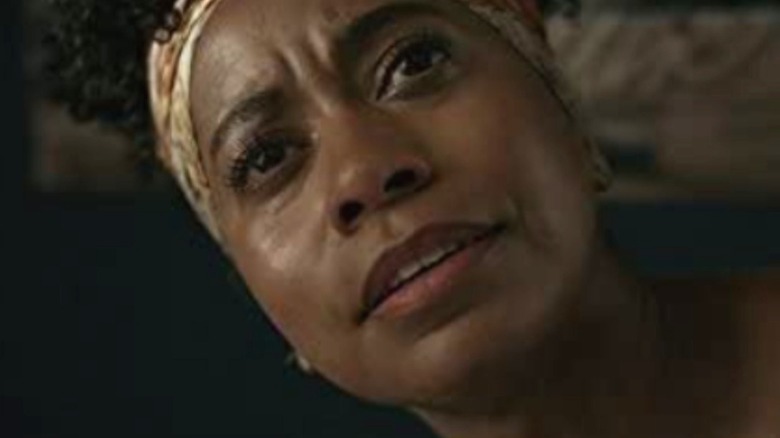 Crackle
"StartUp" is one of the more interesting TV shows you've never heard of — and one that's more topical now than ever before. The tech drama ran for three seasons on the Crackle video streaming platform, and has now become available on Netflix. With the recent emergence of cryptocurrencies as a topic du jour, it's no surprise that the streaming juggernaut has added "StartUp" to its offerings. After all, the show revolves around a ragtag group of unlikely startup entrepreneurs who come up with a potentially ultra-lucrative scam known as GenCoin.
Apart from its hot subject matter, "StartUp" boasts a cast for the ages. The series mainstays include names like Adam Brody, Martin Freeman, Ron Perlman and Edi Gathegi, who plays Ronald Dacey. Yet, these well-known faces aren't the only ones you might recognize. For instance, the actress playing Ronald's wife, Tamara (Kristen Ariza), is someone you might have seen in another show or movie. 
Here's why Tamara from "StartUp" looks so familiar. 
Kristen Ariza is Mrs. Pritchard in American Horror Story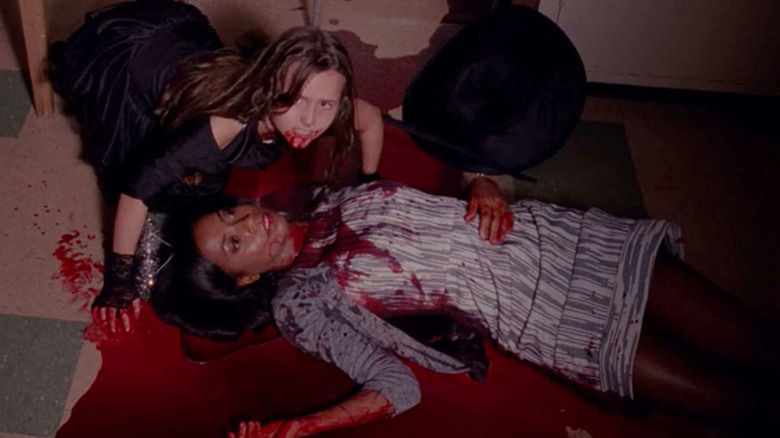 FX
Ryan Murphy's "American Horror Story" is nothing short of a cultural phenomenon, with its nine seasons (and counting) of ambitious horror trope experimentation. In 2015, Kristen Ariza joined the show's eccentric and often brutally maimed cast as Mrs. Pritchard. 
Ariza's tenure in the show's fifth season — or "American Horror Story: Hotel" — lasts for just one episode, but her fate is one of the bloodier the anthology series has to offer. Mrs. Pritchard is a teacher who becomes entangled with the season's running vampire theme in the worst possible way during the episode "Room Service." As the freshly vampiric Dr. Alex Lowe (Chloë Sevigny) attempts to cure young Max (Anton Lee Starkman), the kid's bloodlust ends up infecting his fellow students, which is bad and bloody news for assorted adults ... including Mrs. Pritchard, whom Max brutally murders. He lets fellow vampiric convert Maddy (Ava Acres) drink the blood, a kind gesture toward a newly made vamp. 
It's gruesome, but as "American Horror Story" deaths go, it's pretty par for the course.
Kristen Ariza is Tess Bayfield on The Fosters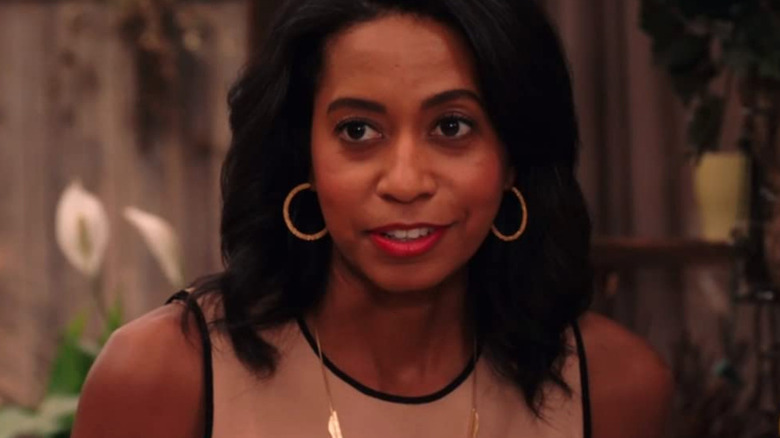 Freeform
Kristen Ariza has appeared in a great many shows over the years, ranging from numerous one-episode gigs on series like "Criminal Minds" to a recurring role as Heidi on the Tim Roth-starring crime drama "Lie to Me." For the Netflix crowd that's just becoming familiar with her work on "StartUp," though, she might be best known for her role as Tess Bayfield on "The Fosters." Peter Paige and Bradley Bredeweg's family drama centers around the family of Stef (Teri Polo) and Lena Foster (Sherri Saum), a same-sex couple with a large extended clan. 
Though Ariza's character only joined the cast in Season 5 of the show, her presence is felt well before that, as she's an old friend of Stef's ... and her first crush, as well. As such, Ariza was tasked with the unenviable job of embodying a character that many fans had already formed an opinion about in their heads. As anyone who has watched "The Fosters" can probably attest, she passed with flying colors. 
Kristen Ariza is Laura Cooke on Bosch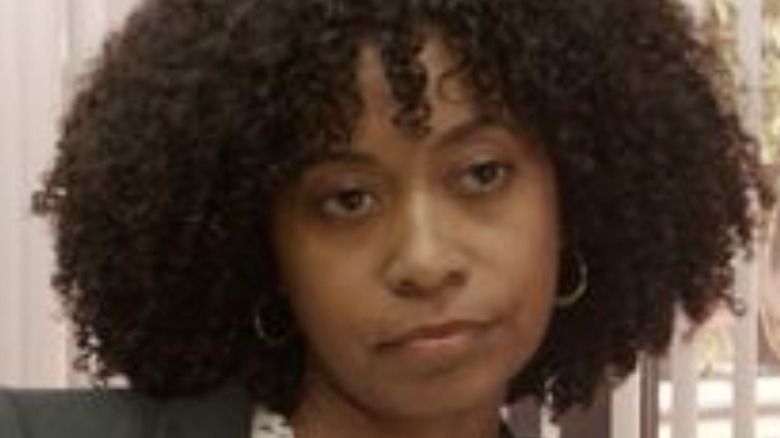 Amazon Studios
Amazon Prime Video's "Bosch" is a good example of a show in which almost every character is suspicious in at least one sense of the word. Kristen Ariza joined the unconventional police procedural's Season 4 as Laura Cooke, the Los Angeles Times journalist who gets on Chief Irvin Irving's (Lance Reddick) case, while investigating the murder of a notorious civil rights lawyer (Clark Johnson). 
It's easy to assume that bugging a character played by Lance Reddick about things said character would rather not discuss is bad news. However, Laura proves to be an exception to this rule, as she manages to create a dialogue in which both parties listen to each others' concerns about crime journalism and its potential pitfalls. In the end, mutual respect is established, which is a truly refreshing turn in a genre that's so full of opportunistic journalists and pompous police chiefs. Trope subverted.