Harry Potter Star Katie Leung Addresses Negativity From Being Cast As Cho Chang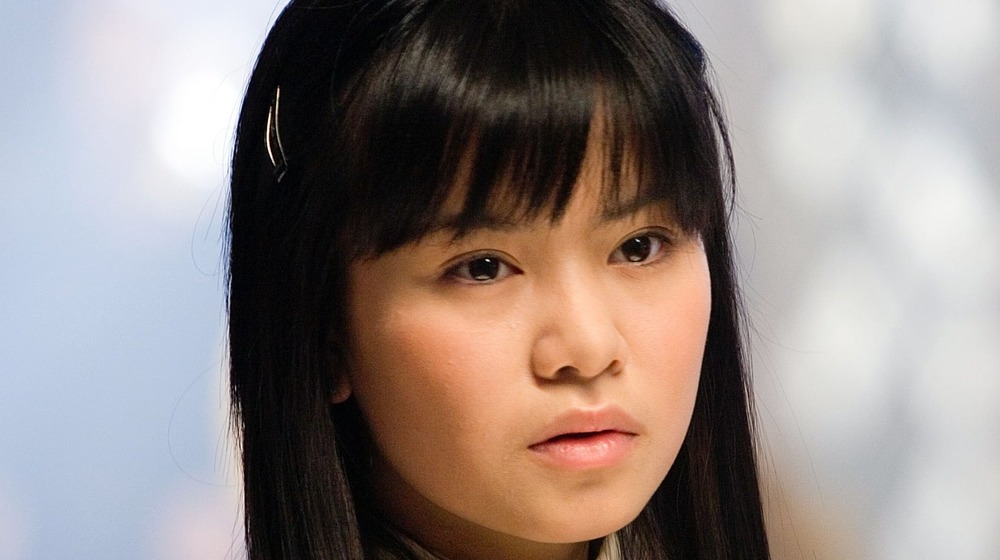 Warner Bros. Pictures
Over the course of the eight Harry Potter films — adapted from the popular young adult book series — fans fell in love with the core cast and supporting characters. From Harry Potter (Daniel Radcliffe) himself and stalwart friends Ron Weasley (Rupert Grint) and Hermione Granger (Emma Watson) to the clumsy-but-dependable Neville Longbottom (Matthew Lewis) and the odd-but-charming Luna Lovegood (Evanna Lynch), the young Hogwarts gang cast a spell on audiences. Of course, that's just the students; fans likewise adored Harry's fiercely protective uncle, Sirius Black (Gary Oldman), and his dear friend Remus Lupin (David Thewlis) was a favorite as well. In the end, of course, many a tear was cast for Professor Severus Snape — and his portrayer, the late Alan Rickman — after the big reveal showed audiences where his allegiance truly lay.
The characters we love can truly bring out the best in us. But there's a flip-side to that coin; fans who don't like what they see or don't get what they want can be downright vicious. Actress Katie Leung — who portrayed Ravenclaw student Cho Chang in five of the Harry Potter films — knows that all too well. Before she ever got to step foot on the set of Goblet of Fire, Leung was made painfully aware what some fans thought of her being cast in the role. She recently opened up about the hate she faced as a young actress joining the immensely popular franchise.
Harry Potter fans were not kind to Katie Leung when she was cast for her role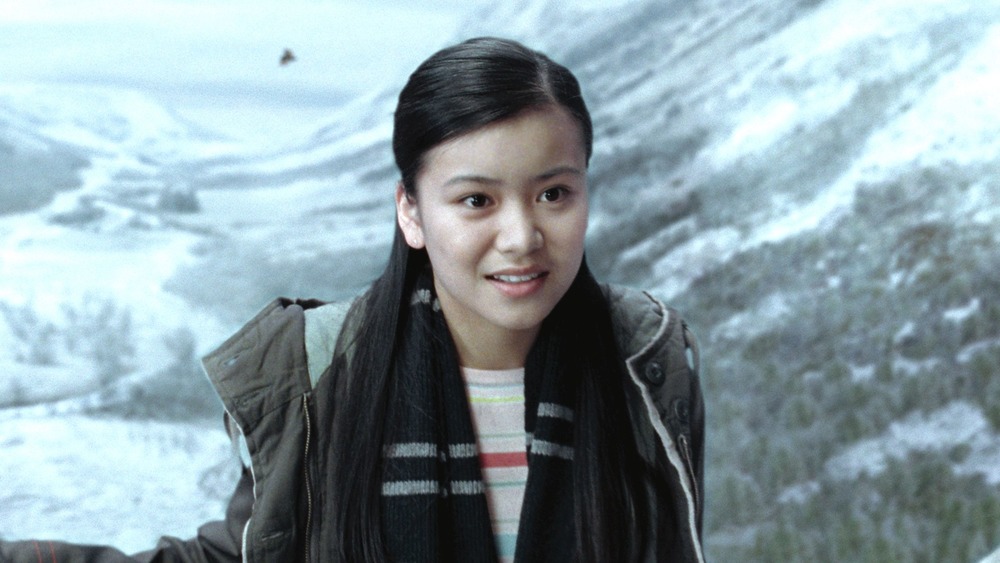 Warner Bros. Pictures
Katie Leung recently touched on the negativity she faced upon being cast as Cho Chang in the Harry Potter franchise while appearing on the Chinese Chippy Girl podcast. She revealed that, when news of her casting leaked, people began writing online hate posts and someone even went through the trouble of creating a website dedicated to the fervor against her. "I was like, Googling myself at one point and I was on this website which was dedicated to kind of Harry Potter fandom and I remember reading all the comments. It was a lot of racist sh*t," Leung said. Per her description, the site she encountered even let people join in on it. "It was like, if you disagree with this casting, then click on this button and then it would just be like a count of how many people disagreed with the casting and you would just see a number... It's so awful."
It sounds like Leung didn't get a ton of support from adults at the time; she also revealed on the podcast that, when speaking to publicists about the issue, she was told to act as if she was unaware. "'Oh look, Katie, we haven't seen these websites that people are talking about and if you get asked, then just say it's not true. Say it's not happening'...and I just nodded my head," Leung said. "I was like, 'OK, OK,' even though I had seen it myself with my own eyes. I was like, OK, yeah, I'll just say everything's great."
An undated post from FemaleFirst.co.uk backs up Leung's story, reporting that "One message branded Katie an 'ugly b*tch' while another infuriated film fan said 'I hate her.'" It's not the first time Leung has touched on the backlash she faced as a young actress; she spoke to the UK's Sunday Mail in 2005 about the issue. "A lot of the messages were from jealous girls who didn't like the fact I play Harry's love interest in the film and some of them did bring my ethnicity into it," Leung said. She added that she was proud of her own strength throughout the ordeal and revealed that it motivated her to work even harder to become successful.