What The Critics Are Saying About Spiral: From The Book Of Saw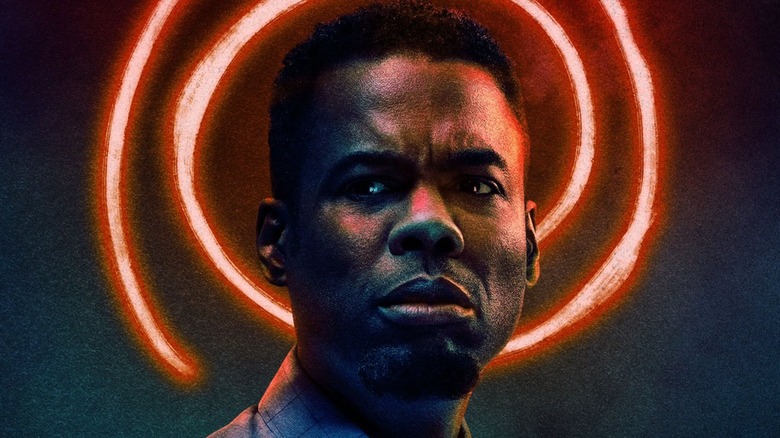 Lionsgate
With nearly half of the United States approaching full vaccination for COVID-19, many are beginning to be less afraid of going to public settings like theaters, just in time to experience a safer type of terror through "Spiral: From the Book of Saw." After being delayed a full year from its planned release in May 2020 due to the pandemic, the horror film is finally ready to be released in May 2021.
The ninth film since the original "Saw" movie in 2004, "Spiral" is the first not to feature Tobin Bell as the iconic and demented Jigsaw character, instead featuring a copycat murderer whose identity remains unknown. This pushes detectives Ezekial "Zeke" Banks (Chris Rock) and William Schneck (Max Minghella) to hunt down the killer before there are any more victims, as Zeke also struggles to rise above the shadow of his father, esteemed police veteran Marcus Banks (Samuel L. Jackson).
It's a compelling premise with an all-star cast, with Chris Rock's starring role of particular note since the actor is typically associated with comedy. However, with the varying quality and success of all nine "Saw" flicks, some apprehension is to be expected. Here's what some critics are saying about "Spiral: From the Book of Saw."
Critics are horrified by Spiral: From the Book of Saw in the best way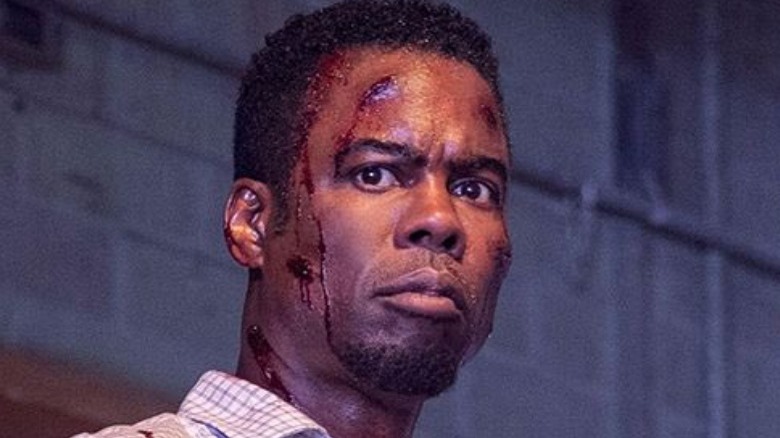 Lionsgate
If you're worried about the quality of "Saw" movies having gone down within recent installments, "Spiral" seems to be a refreshing revitalization for the franchise. Multiple critics got the chance to see the film early for a press screening, and first-impression tweets appear to be positive, citing a willingness to introduce deeper character studies and even humor alongside the traditional gore and terror.
In response to the film, film and TV critic and Emmy voter Simon Thompson tweeted that the movie "smartly retool[s] the guts of the franchise. Chris Rock and [director] Darren Lynn Bousman embrace horror and thriller tropes and don't squander the legacy, ushering in a new dawn."
Award Radar editor and owner Joey Magidson goes one step further, claiming "Spiral" "may well be the best installment of the franchise yet" on Twitter. "Intense in all the right ways, this version opts for for (sic) character building, tension, and even humor over just gore (though it doesn't slouch there)."
The added elements of mystery, tension, and even comedy give Saw a new flavor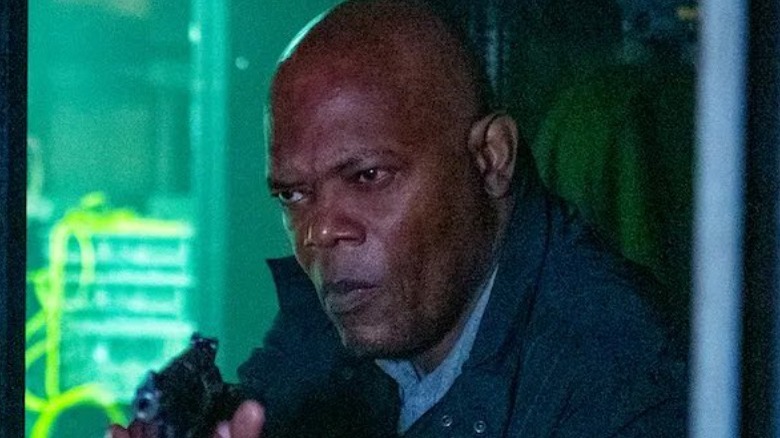 Lionsgate
Fandango managing editor Erik Davis also notes Chris Rock's humor, which appears to offer a respite between the horrific acts and tension found elsewhere. "Gnarly traps? Check. Terrific tension? Check. Quotable Chris Rock humor? Check. Solid whodunnit? Check. Sam Jackson cursing? Check. A story that nods to the past while pushing to the modern era in surprising ways? Check. It earned my recommendation."
The movie should also be a treat for long-time fans of the franchise and horror in general. Managing editor of the horror-obsessed Daily Dead News, Heather Wixson tweeted, "as a #SAW nerd, it absolutely lives up to the legacy of the series & what I wanted out of a movie from the SAW-iverse. It's a bold & bloody new direction & I'm so excited for y'all to see it later this week. It rules. Hard."
You can decide for yourself whether "Spiral: From the Book of Saw" lives up to the franchise's legacy when it releases exclusively in theaters on May 14.