Scream 5 Just Announced What We've Hoped For All Along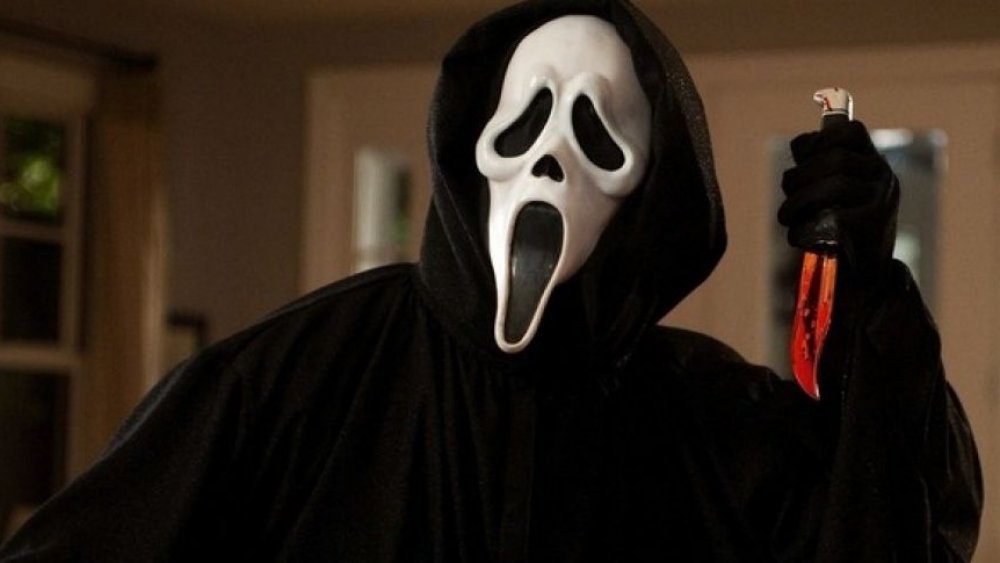 Dimension Films
The new Scream movie is coming along, and speculation has been rife about who the Ghostface killer will attack this time, and in what particular circumstances. Given the movie franchise's decision to distill its serial killer character into a costume that any villain can (and does) wear, it seems that the filmmakers can take the franchise any which way they desire. Are they going to make a direct sequel? Will they go meta? Is it going to happen in space? Is longtime series survivor Sidney Prescott (Neve Campbell) finally going to don the killer's mantle?   
There's no true way to know what's what until Scream 5 actually hits the theaters, but fortunately, the fans have been fed a few juicy nuggets of information — and one of them just happens to be something that franchise loyals will be extremely delighted to hear. Yep, Scream 5 just announced what we've hoped for all along.
David Arquette is back for Scream 5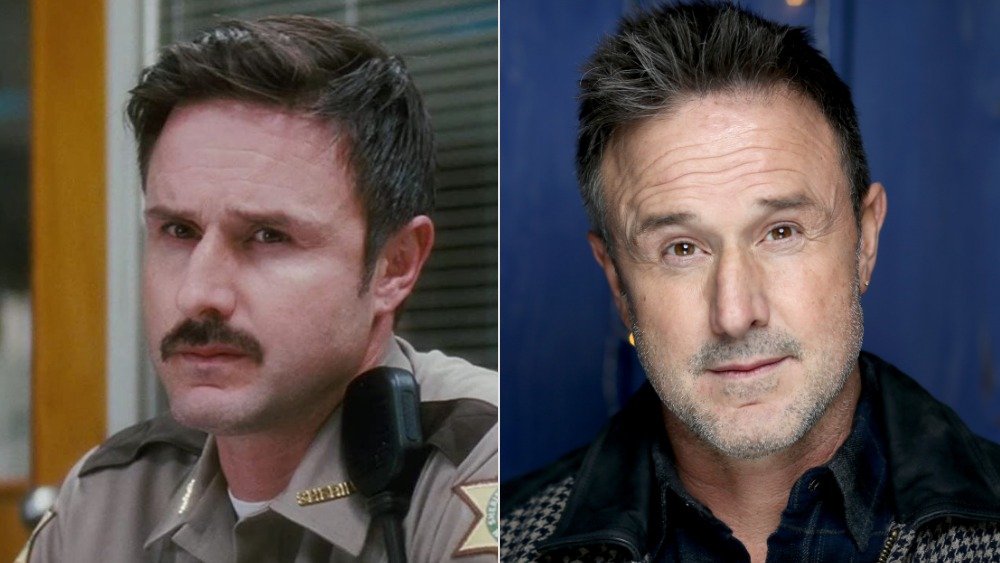 Dimension Films, Rich Polk/Getty Images
It sure looks like Scream 5 is going to be more than slightly connected to the originals, because O.G. actor David Arquette is back. 
According to The Hollywood Reporter, Arquette is set to reprise the role of Dewey Riley, the hapless deputy who, against all odds, survives the Ghostface killer's attack in the original Scream, hooks up with the pretty reporter Gale Weathers (Courteney Cox), and becomes a series mainstay. Arquette himself is extremely happy to return to the role. "I am thrilled to be playing Dewey again and to reunite with my Scream family, old and new," the actor said in a statement accompanying the news. "Scream has been such a big part of my life, and for both the fans and myself, I look forward to honoring Wes Craven's legacy."
A lot of Scream 5 is still being kept under wraps, but for those who are worried where the franchise might be going after legendary horror director Wes Craven's death, the casting of Arquette is extremely good news. Seeing as Neve Campbell is also in talks with directors Matthew Bettinelli-Olpin and Tyler Gillett, and the franchise's longtime screenwriter Kevin Williamson has returned as an executive producer, it looks like there's plenty of will to make Scream 5 a worthy successor in the series.
Scream 5 will start shooting in the fall of 2020. James Vanderbilt (Murder Mystery, Zodiac) and Guy Busick (Castle Rock, Ready or Not) are writing the script. There's been no release date announced as of yet, but be sure to check back in with Looper for future updates.